GBBC in Himachal Pradesh
Since 2017, Wildlife Wing, Himachal Pradesh Forest Department has actively promoted participation in the Great Backyard Bird Count, both, for its own staff and birders from across the state. An official notification is sent out to all staff and birders from across Himachal Pradesh notifying the event and encouraging participation.
A similar effort was conducted during GBBC 2018; a full report has been prepared and can be downloaded by clicking on the image below (pdf, 8Mb).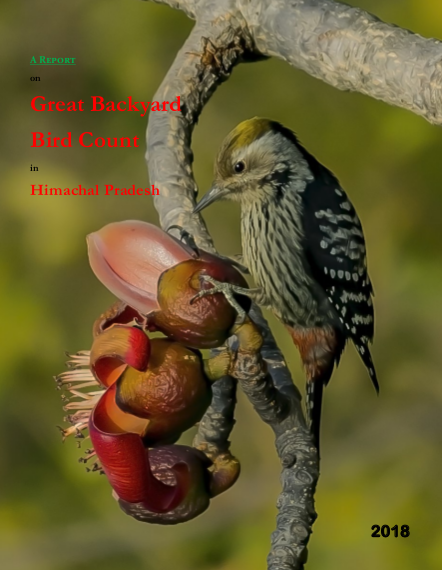 – Wildlife Wing, Himachal Pradesh Forest Department