Himalayan Bird Count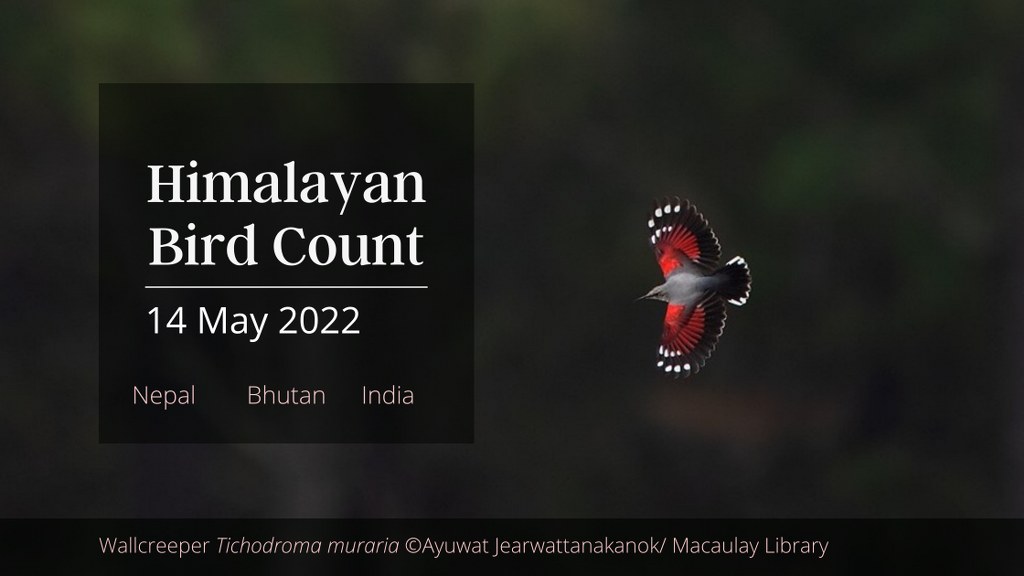 The Himalaya, the tallest mountain range in the world, has fascinated millions by its sheer might and beauty. The snow-capped mountains, the cold deserts, the lush green forests and grasslands, and the white waters of the rivers are home to several unique birds. This year, the birders in the countries and states of the Himalayan region have joined hands to celebrate a day out by watching birds in the Himalaya. Bird Count India, Bird Conservation Nepal, and the Royal Society for Protection of Birds, Bhutan are working together to bring the Himalayan birding fraternity together for a common good. Much of the Himalaya is impacted by global climate change and the monitoring data we generate would be a baseline to compare year after year.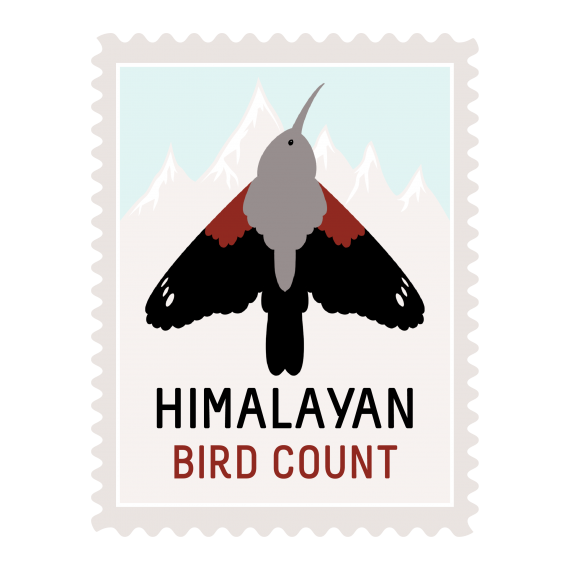 Which countries, states and regions are participating in the Himalayan Bird Count 2022?
Countries
Indian States/Regions

Ladakh

Jammu & Kashmir

Himachal Pradesh

Uttarakhand

North Bengal
Sikkim
Arunachal Pradesh
How to Participate in the Himalayan Bird Count
Watch and count birds from anywhere in the listed Himalayan region on

14th May 2022

and upload your lists to eBird. (

Note, this is the same date as Global Big Day 2022 as well as Endemic Bird Day in India).

Upload at least one list a day to

ebird.org

.

Each list should be of at least 15 minutes or more

All lists should be

complete lists with counts

of all birds that you could identify by sight and/ or sound to the best of your ability.

It would be particularly enriching if you can take groups of people out for birding and show them the wonders of nature.

Himalayan Bird Count runs from midnight to midnight, so you can make multiple checklists during the day and a few lists at dawn, dusk, and night!
Please upload all your lists by 25 May 2022
Counts will be more productive early in the morning, with birds generally becoming quiet and inactive during the middle of the day.
You could also upload as many counts as you can from a single site or from different sites.
If you are uploading your lists to eBird then the eBird mobile app is one of the easiest ways to upload your sightings.
Due to the steep elevation gradient in the Himalaya, we recommend counting birds at one spot (eBird protocol 'Stationary'), and then moving to the next spot for your next list. This avoids mixing of species from different altitudes in the same list.
If you are new to eBird, then do have a look at the list of short videos on using various eBird features. 
Important:
While birding, please ensure that you adhere to COVID-19-related instructions by central and local authorities.
We are participating, are you?
Ladakh
Jammu & Kashmir
Himachal Pradesh
Uttarakhand
North Bengal
Sikkim
Arunachal Pradesh
Nepal
Bhutan 
Click here to download/ print high-resolution of the poster below: