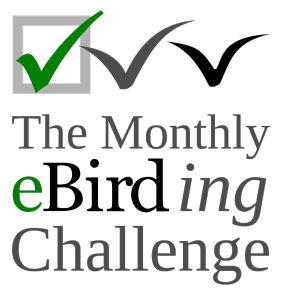 As temperatures cool and migrations spread through the country, birders fan out as well. Here is the break-up of eBirding in India in Nov 2017 (with previous month in brackets).
Number of birders: 1,288 (1,162)
Number of lists (all types): 12,800 (11,000)
Number of observations: 2.42 lakh (2.02 lakh)
November challenge
The challenge for November was to upload at least 11 birdlists in the first half of the month and another 11 in the second half plus at least 11 of all lists from a single locations (see the link above for details). Of the 1,288 eBirders in this month, an 54 met or exceeded this target! They are (as always, excluding group accounts):
Adhithyan NK
Aisha Sultana
Ajay Gadikar
Arnold Goveas
Arulvelan Thillainayagam
Arun B
Arunima J
arun lal
Avinash Sharma
Chirag Munje
Deepti Krishnan
Dhananjai Mohan
Elavarasan M
Ganeshwar SV
GOVIND GIRIJA
Gowthama Poludasu
hari kumar
HARI MAVELIKARA
HARSHJEET BAL
HG Prashanthakumar
Jayadev Menon
Karunakar Rayker
Kumar Singh
Lakshmikant Neve
Manju Sinha
Misha Bansal
Murugesh Natesan
namassivayan lakshmanan
Niranjana C
Panchapakesan Jeganathan
PANKAJ GUPTA
Periyasamy Rajangam
Pushpa Puliyeri
Raja Simma Pandiyan
Raman Kumar
Ramesh Shenai
raphy kallettumkara
renju tr
Sajeev Krishnan
Sandhya Lenka
Selvaganesh K
Sreehari K Mohan
Sreekumar Chirukandoth
Steffin Babu
subramania siva
Sudheesh Mohan
Sumesh PB
Thanigai Velu
Vidhya Sundar
Vikas Madhav Nagarajan
Vinay Bhat
Vinay Nadig
Virag Sharma
Vivek Puliyeri
Many congratulations to all of them!
One of these 54 birders was selected, using a computer-generated random number. That person is
who receives a copy of How to be a (bad) birdwatcher by Simon Barnes as a small gift in appreciation.

Are you doing your best to match the target for December (lots of uploads with media)? And do keep an eye on the yearlong challenges for 2017!