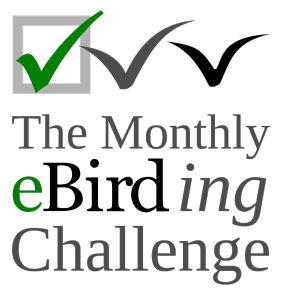 Have you ever seen a female Barred Buttonquail fighting with another female, to defend her mate? Have you ever seen how babblers react in the presence of a brood parasitic cuckoo? Or how males in many species provide nutrients to a female, as pre-copulatory food offerings? If such things intrigue you then this is the time of the year where you could observe and document some of the most interesting behaviours in birds.
From our resident birds to the summer breeding migrants, May is the month when birds will be engaged in performing various breeding activities like building nests, defending their eggs from predators, tending to their newly fledged young and so forth. Selecting the appropriate breeding code while uploading your sightings to eBird helps in understanding the breeding ecology of birds across our Indian subcontinent, which otherwise is poorly documented.
The May eBird challenge is to submit a minimum of 30 checklists containing at least one breeding code. Each list should be at least 15 mins and complete  with no 'X'.  In the list of breeding codes, "F – Flyover" will not count for this challenge; but please use it where appropriate.
Although not part of this month's challenge, do consider adding sounds, photos, and behavioural comments.  If you are observing/documenting breeding birds please follow these practices: maintain a suitable distance; don't use playback; don't trample habitats where birds are likely to nest. If you fear that others may notice your observations and disturb the birds you have seen nesting, you can delay adding your comments or photographs for a few weeks. Please follow the basic principles of birding ethics, including in photography.

Also note that 4 May 2019 is Endemic Bird Day in India, and many birders will be out birding on that day and uploading their lists. This also dovetails with the Global Big Day – a worldwide event for bird watchers to document as many birds as possible in a single 24-hour period. Visit this page to look at this on tips on how to go about birding in hot weather and plan your bird walks, accordingly.
Check out the 2019 yearly challenge as well! And did you know that you can keep track of fresh lists coming in from India at this page?
We look forward to your contribution towards the understanding of breeding in birds!
Please upload all your lists by 14 June 2019 so that we can announce the results soon after.
Header image: Indian Spot-billed Duck Anas poecilorhyncha by Aravind AM/ Macaulay Library  at the Cornell Lab, from this checklist