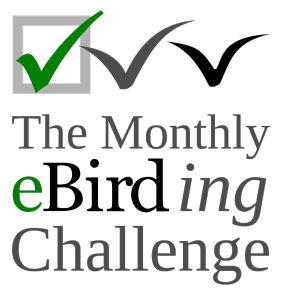 We all know that wetlands are significant habitats for many species. Wetlands provide food, water, shelter and often act as crucial breeding sites for a large number of birds. The continued existence of certain species such as Sarus Crane depends on the existence of specific types of wetlands in their geographic range. Other species, such as the Cattle Egret, use wetlands only during some parts of their life.
The challenge for this month is unique! It is designed to document what birds are seen in and around our wetlands and which birds are breeding and vocalising at this time of the year. 
Here are the rules and guidelines for July's challenge: 
Upload at least 31 complete lists  for the whole of July. Each list should be of at least 15 mins duration with no 'X's.
At least seven out of 31 should be from any kind of wetland* (You can also revisit the same wetland each time)
Each of the seven wetland lists should have at least 1 sound recordings of any bird species (the sound recording should be from the same date, time, and location)
Lists that you upload from wetland sites should have "Wetland" mentioned in the checklist comments (See the screenshots to know how to add 'Checklist Comments' in eBird Mobile App)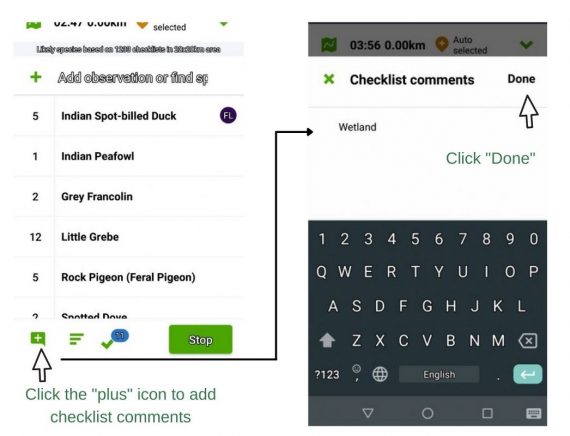 If you come across any species that show signs of breeding then do consider selecting appropriate breeding codes. Listed below are links to articles and a webinar recording on selecting appropriate breeding and behaviour codes in eBird.
eBird Breeding and Behavior Codes
Understanding Breeding Codes (Courtesy New York Breeding Atlas)
Webinar Recording on eBird Breeding Codes
Quick Guide on recording sounds on smartphone and adding to eBird list
*Wetland can include rivers, lakes, marshes, reservoirs, tanks, swamps, coastal sites, mangroves and mudflats, reefs, and sandy beaches. Even temporary sites that get filled with rain are considered wetlands. For example rice paddy, pastoral lands.
While birding, please ensure that you adhere to COVID-19 related instructions by central and local authorities.
Please upload all your lists by 10 August 2021 so that we can announce the results soon after that. Here are the general rules of our monthly challenges. And check out the yearlong challenges for 2021 as well! You can keep track of fresh lists coming in from India on this page.
---
Header Image: Little Bittern Ixobrychus minutus by Ansar Ahmad Bhat/ Macaulay Library