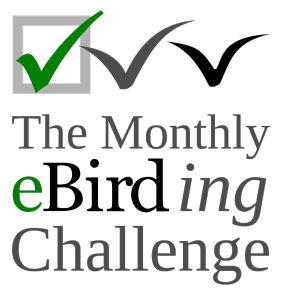 Before moving on to the results for the monthly challenges, here is a brief glimpse of birding in December by-the-numbers (with the previous month in brackets)
Number of birders: 3887 (2598 )
Number of observations:  7.9 lakh (5.3 lakh)
Number of lists (all types):  36504 (25188)
Number of species: 1046
January Challenge:
The challenge for January was designed towards contributing to the national effort towards the Asian Waterbird Census by uploading 'eligible' checklists from at least 2 different wetlands and sharing them with the AWC India (awcindia) account.
A total of 101 birders met the target. (These are excluding group accounts and those with no identifiable name):
Abhin M Sunil, Abhishek Das, Afreed Muhammed N V, Afsar Nayakkan, Ajay Agarwal, Ankita Patel, Anuj Raina, Aruvi Poomali, Arvindh T, Ashok Agarwal, Ashwin Nair C M, Babu Gururaj, Bhagyasree Venugopal, Bhuvan Raj K, Bijoy Venugopal, Cicy Ann Theophin, Deepak Gujar, Dhruba Saikia, Dr. ADIL A, Fathima Bisiriya P P, Fazal Koduvally, Girish Chonkar, Govind Girija, Harish Babu M, Hemanti Buch, Hemraj Patil, Irshad Theba, Janardhan Uppada, Jeswin Kuriakose, Jimmycarter Polimati, Kalpana Jayaraman, Karan Matalia, KarthikeyanN R, Kaushik Sarkar, Kiran Bagade, Kishorenath T, Koka Mrutyumjaya Rao, Krishna Priya, Krishnamoorthy Muthirulan, Lakshmikant Neve, Lathika K K, Mahathi Narayanaswamy , Manav Sajan, Manjunath UP, Mittal Gala, Mohammed Hirash, Mohanan Choron, Muhammed Rafi, Naman Doshi, Nandhitha Kannan, Nirmayi Buch, Pinto Paul Joshi G, Poornima Viswanathan, Prashantha Krishna M C, Praveen J, Praveen Velayudhan, Premchand Reghuvaran, Ragothaman Venkataramanan, Raja Bandi, Rajesh Radhakrishnan, Raju Kidoor, Rameez Elm, Ramesh Shenai, Ramya NS, Rathish RL, Raveesha H N, Reji Chandran, Remya Reveendran, Ritobroto Chanda, Rowena Robinson, Sachin Palewar, Sagarika Gupta, Sajeev Krishnan, Sanjana Krishnan, Santhosh Pavagada, Sathyan Meppayur, Shaurya Rahul Narlanka, Sheena S, Shiju Babu, Shivani M, Shyamkumar Puravankara, Sreekumar Chirukandoth, Steffin Babu, Subhadra Devi, Sujith V Gopalan, Swarup Saha, Taniya Talwar, Tanmay Jain, Tarun Menon, Uma Venkatesan, Vaazhaikumar Kumar, Vidhya Swaminathan, Vidya Chandra, Vidya Raju, Vijaya Lakshmi, Vinodh Kambalathara, Vishnu Thavara, Vishnu Vardhan S, Vivek Sudhakaran, Vyomkesh Buch
From these 101 names, one was drawn using a computer-generated random number. This person is Poornima Viswanathan who receives a copy of Bird Sense, by Tim Birkhead as a small gift in appreciation.
Are you doing your best to match the target for February (birding during and outside the GBBC)?
Also, see here for the fresh set of yearlong challenges for 2021!
---
Header Image: Rufous-bellied Eagle Lophotriorchis kienerii  ©Vishnu Vinod/Macaulay Library