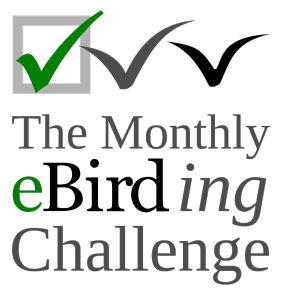 While we are all busy finishing up uploading our waterbird counts for the January challenge, the exciting month of February is upon us! As you know, every February brings the Great Backyard Bird Count, a worldwide birding event in which tens of thousands of people take part.
This year the GBBC will be held between 12-15 February. This event offers a great opportunity to bring birders together and to introduce non-birders to this wonderful hobby! There is also the Campus Bird Count (CBC), a sub-event that runs along with the GBBC on the same dates. Multiple campuses across India participate in the CBC to document the birdlife in their area.
Keeping these events in mind, this month's challenge involves uploading at least 40 eligible lists. The 40 lists are divided such that at least 20 should be from the four days of the GBBC (12- 15 Feb) and at least another 20 in the remaining twenty-four days of the month.
Note: Eligible checklists are those that report all species seen/heard (and are therefore marked 'complete'), report numbers for all species rather than Xs, and are of at least 15 minutes or longer in duration.
Please upload all your lists by 10 March 2021 so that we can announce the results soon after that. 
While birding, please ensure that you adhere to COVID-19 related instructions by central and local authorities
Here are the general rules of our monthly challenges. And check out the yearlong challenges for 2021 as well! You can keep track of fresh lists coming in from India on this page.
A list of challenges at the global level can be seen here. The global eBirding challenge of the month will be posted soon.
For those new to eBird, read the brief description, and go through our detailed beginner's guide; create an account and start using eBird right away to get used to the platform.
The eBird mobile app is one of the easiest ways to upload your sightings. Here are a few video links that can guide you on how to use the App
Installing and preparing eBird Mobile App

Submit your sightings through eBird Mobile

If you have any queries, please email us at [email protected]
---
Banner image:  Red-faced Liocichla Liocichla phoenicea by Albin Jacob/ Macaulay Library, from this checklist.