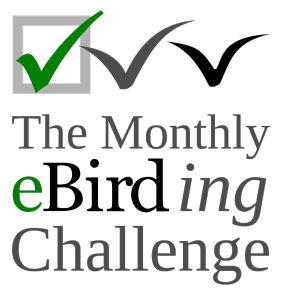 2020 is just around the corner! January starts with a bang, with a boatload of birding. See here to know about the various birding related events happening across the country.
Just like every year, this month is dedicated to the Asian Waterbird Census (AWC). Since 1987, birders have been going out to wetlands of all types across the country (and all of Asia!) to document bird populations as well as the state of wetlands which harbour these birds. Initiatives such as these contribute greatly to the documentation and continued monitoring efforts of our wetland birds and their habitats.
Find out more about the AWC here:
https://birdcount.in/events/awc/
This month's challenge is to contribute to the national effort towards the AWC. This involves visiting wetlands to count (not just list) all the species that you see and hear. For best accuracy, take care to avoid double-counting the same birds. Here are some useful resources on how to count birds in large flocks: Bird Counting 101 and Bird Counting 201.
The challenge for this month is to upload eligible checklists of a minimum of 15 minutes from at least 5 different wetlands. In addition to uploading to eBird, please also fill in the AWC India eBird 2020 Wetland Assessment Form,and importantly, 'share' your checklist with the eBird username: awcindia.
Note: Eligible checklists are those that report all species seen/heard (and are therefore marked 'complete'), report numbers for all species rather than Xs, and are 15 minutes or longer in duration.
What is a wetland?
See this link for how AWC defines a wetland: https://south-asia.wetlands.org/wetlands/what-are-wetlands/
Reference list of wetlands AWC recommends covering: Google Spreadsheet
Wetlands can include rivers, lakes, reservoirs, tanks, swamps, coastal sites, mangrove and mudflats, reefs, sandy beaches, etc.
---
Please note that all users shared on the list(s) contributed to the AWC Site Information Form will also be eligible for the challenge. In other words, if a group of three people counts birds at a wetland, only one needs to upload his/her list to the AWC Site Information Form. But please ensure that the list is shared among all who were present, along with the username awcindia. The recommended dates are 4-19 January, but counts from any date in the month are eligible for the challenge.
Please upload all your lists (and fill out the google form) by 10 February 2020 so that we can announce the results soon after that. Here are the general rules of our monthly challenges. And check out the yearlong challenges for 2020 (coming soon) as well! You can keep track of fresh lists coming in from India on this page.
The results of the January monthly challenge will be announced soon after 10 February 2020, so please submit all your checklists before this date. 
Details for year-long challenges for India can be seen here.
A list of challenges at global level can be seen here. The global eBirding challenge of the month will soon be posted at ebird.org
Important: If you are new to eBird, please read this description first. See here to know how to upload your sightings using the eBird mobile app.
---
Banner image:  Spotted Forktail Enicurus maculatus by Martjan Lammertink/Macaulay Library, from this checklist.