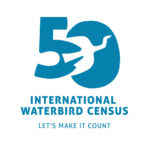 The Asian Waterbird Census (AWC) started in 1987, and many birders were initiated into bird counting and monitoring through this project. The AWC forms part of the global International Waterbird Census that marked the completion of its 50th count in 2017. To take part you simply visit a wetland and count the birds you see there. So that there is some consistency in dates, the AWC recommends that you carry out your counts between a certain set of dates in January each year, although counts from any date in January are welcomed. In 2018, the dates are Saturday 6 Jan to Sunday 21 Jan.

If you are new to the AWC, please learn about the background here. And the announcement for the 2018 census is here.
If you are interested in participating in this year's AWC, please contact your State coordinator to discuss which wetlands you would like to cover. A reference list of internationally important AWC sites and wetland IBAs in India that AWC encourages you to cover during these counts is accessible here.
Once you have done the surveys, there are two ways to submit your counts:
Use the Excel template file, which can be downloaded here.
Upload your bird counts through eBird and give additional details through the Google AWC site information form. This can be done entirely online, and does not require using the excel file.
How does the AWC-eBird data upload scheme work? The main points are given below:
Choose a wetland and survey it, listing and counting all species you see. You are asked to survey each site in as complete a manner as possible, keeping track of total counts of species, while avoiding possible double-counting.
Upload your list and counts from the wetland to eBird in the normal way. If you are new to eBird, please see this beginner's guide. Once your count from the site has been uploaded, make a note of the link (URL) for the eBird list, which looks like this:
http://ebird.org/ebird/view/checklist?subID=S26550997
The AWC asks for some extra information in addition to the counts of birds. This extra information should be uploaded through the Google AWC site information form here. While filling out this form, the most crucial piece of information is the link (URL) to your eBird list/count for that wetland. Additional information asked for are: basic information on the wetland, visit conditions, wetland characteristics, main uses and threats to the wetland.
That is all that's needed: for each wetland covered, upload your counts to eBird and then fill out the Google AWC site information form. This combination is eBird+AWC is new, and there is likely to be some confusion, so if you have any questions, please do ask!
Note: how to manage a single AWC count with multiple eBird lists
In some cases, a single wetland might be covered by a group of people, which breaks up into subgroups to cover different parts of the site. In this case, each person's individual eBird list/count may not contain a comprehensive list of species seen; nor the total count for each species.

If you are in such a situation, please

'share' your eBird lists

among all group members in the normal way. For the species list, we will take the superset of species in all lists combined. As for the numbers,

at least one member

in the group should

enter the agreed-upon total count for each species

, recognizing that this number may be larger than s/he personally counted. (And no-one should report numbers larger than the agreed count for that species.)

When reporting this on the AWC google form, it is necessary to copy and paste the link to only a single eBird list from among the group of shared lists. The rest will be taken care of behind the scenes!
We encourage you to share your messages about the counts through social media and to use the hashtags #waterbirdscount and #IWC50 to help us collate and share your stories!