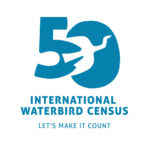 The Asian Waterbird Census (AWC) started in 1987, and many birders were initiated into bird counting and monitoring through this project. The AWC forms part of the global International Waterbird Census that marked the completion of its 50th count in 2017. To take part you simply visit a wetland and count the birds you see there. So that there is some consistency in dates, the AWC recommends that you carry out your counts between a certain set of dates in January each year, although counts from any date in January are welcomed. In 2020, the dates are 4 to 19 January.

In 2020, there are three different ways to submit your counts. You can see details of all of them in the announcement for the 2019 census (scroll down to where it says "Counting in India").
Here we discuss only one of these three options: the eBird plus Wetland Assessment Form. The main points are given below:
Choose a wetland and survey it, listing and counting all species you see. You are asked to survey each site in as complete a manner as possible, keeping track of total counts of species, while avoiding possible double-counting.
Upload your list and counts from the wetland to eBird in the normal way. If you are new to eBird, please see this beginner's guide. Once your count from the site has been uploaded, share this checklist with the AWC eBird account with username: awcindia and make a note of the link (URL) for the eBird list, which looks like this:
https://ebird.org/checklist/S26550997
Also, 'share' your list with all those accompanying you.
The AWC asks for some extra information in addition to the counts of birds. This extra information should be uploaded through the AWC India eBird 2020 Wetland Assessment Form. While filling out this form, the most crucial piece of information is the link (URL) to your eBird list/count for that wetland. Additional information asked for are: basic information on the wetland, visit conditions, wetland characteristics, main uses and threats to the wetland.
That is all that's needed: for each wetland covered, upload your counts to eBird and then fill out the AWC India eBird 2020 Wetland Assessment Form. This combination is eBird+AWC might be new to you so if you have any questions, please do ask!
We encourage you to share your messages about the counts through social media and to use the hashtags #waterbirdscount and #IWC50 to help us collate and share your stories!