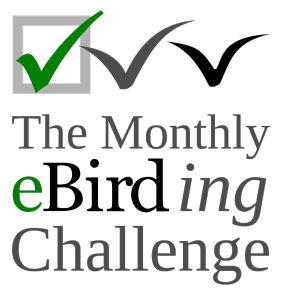 Birding can be uplifting in such difficult times. Birders crave opportunities to spend time in a quiet place with their favourite distractions: birds! We might be forced to stay in one place — but that still gives plenty of opportunities to observe the birds around us.
The lockdown birding challenge has generated tremendous response amongst bird watchers across the country. Birders from all over are submitting their lists from their balconies, rooftops, gardens, and campuses; reporting herons and hornbills, green pigeons and flycatchers. Many of us are noticing the resident birds around us involved in breeding activities. While in a nearby bush a sunbird might be busy feeding chicks, on a distant window ledge, a  pair of Black Kites might be taking turns in building a messy nest.
The eBirding challenge for April is just the same as the lockdown birding challenge, except that it extends for the entire month of April. Every day in April, watch birds and upload complete birdlists of exactly 15 minutes from the same place under the stationary protocol. Lists are to be made in the following time slots. 
4-6 AM (optional)
6-9 AM (at least one list daily)
4-7 PM (at least one list daily)
7-10 PM (optional)
Please ensure that you adhere to all instructions by central and local authorities while birding.
Further notes:
If you see flocks of birds flying over (eg towards their roosting sites in the evening) do mark them as "Flyover" and mention the direction of flight in the comments.
If birds are feeding on a flowering or fruiting tree nearby, again please mention this (including the species of tree) in the comments.
The relative lack of noise is a good opportunity to try out some bird sound recordings using your smartphone (if you don't have other recording equipment). Alternatively, you can record video on your camera and then separate the audio out (here's how).
Many of our resident birds have already started their breeding activities.  Make sure that you choose the appropriate breeding behaviour code. You can do that by clicking on 'Add details' next to the species name and then use the 'Breeding code' drop-down menu.  
Important. if you are new to eBird, please read this description first, and do take a look at our quick-start infographic and also the more comprehensive Beginner's Guide.
The eBird mobile app is one of the easiest ways to upload your sightings. Here is a video to help you learn how to submit a checklist through the app.
---
Header: Purple Sunbird, by Parmil Kumar/ Macaulay Library at the Cornell Lab, from this list.