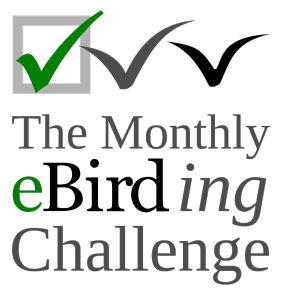 A Black Drongo swings to and fro mobbing a perched kite, a noisy Ashy Prinia visits a certain undergrowth repeatedly, a Purple Sunbird in his brilliant metallic blue plumage sings loudly from its favorite wire perch while turning its head side to side. All these, indicate that our birds have started breeding! From defending their nests by mobbing larger birds to charming their partners with their sweetest songs or carrying nesting material in a thicket too dense to see through, our resident birds are super busy carrying out their breeding activities.
The eBird challenge for May is to submit a minimum of 31 checklists – one checklist every day.  Each list should be a complete list of at least 15 mins duration with no 'X'. Please do consider adding an appropriate breeding code while uploading your sightings. This helps in understanding the breeding ecology of birds across our Indian subcontinent, which otherwise is poorly documented.
Although not part of this month's challenge, do consider adding sounds, photos, and behavioural comments.  If you are observing/documenting breeding birds please follow these practices: maintain a suitable distance; don't use playback; don't trample habitats where birds are likely to nest. If you fear that others may notice your observations and disturb the birds you have seen nesting, you can delay adding your comments or photographs for a few weeks. Please follow the basic principles of birding ethics, including in photography.
Considering the lockdown in mind, please ensure that you adhere to all instructions by central and local authorities while birding.
Important. if you are new to eBird, please read this description first, and do take a look at our quick-start infographic and also the more comprehensive Beginner's Guide.
The eBird mobile app is one of the easiest ways to upload your sightings. Here is a video to help you learn how to submit a checklist through the app.
Header: Greater Flamingo, by Rahul Singh/ Macaulay Library at the Cornell Lab, from this list.