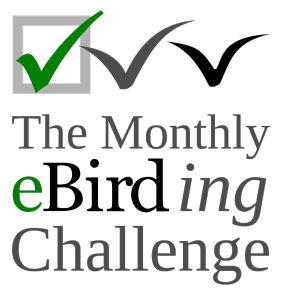 October is an exciting month for birders. Apart from general migration picking up,  a large number of young birds will be on their first migratory journey. Young (first year) birds can often be told apart from adults by their distinctive appearances; have you been seeing any?  Winter migrants are now being reported from almost every corner of India. Whether you stay close to your home or, like a migrant, are making trips far away, it's a great time to look for migratory birds.
Every year, from 2- 8 October, India observes National Wildlife Week.  Do join the bird-related events that are happening during this week; and consider conducting your own. Wildlife Week is an opportunity to get the larger public interested in birds; let's do what we can to achieve this!
In addition to this, 19 October, will be Wild Bird Day (details coming soon) which involves birding all day to help generate a snapshot of where birds are at this time of the year.
On to the challenge!: October's challenge is to spend an accumulated 20 hours of eBirding during the month. To be eligible, lists should be 'complete', of at least 15 minutes' duration, and should contain counts of all species, not 'X's.
Here are some plans that can help you meet this month's challenge:
You could do 30 minutes of checklist every weekday and upload more lists during weekends or holidays. On weekends, spend an hour at a water body and upload four 15 minute lists and then another 30 mins around surrounding scrubland/ grassland/ fields.
OR
Just do your daily 15 mins birding and on weekends, spend 2 hours at nearby birding spots.
October has quite a few holidays so it should not be difficult to achieve this target. So go make your plan and happy birding!

The results of the October monthly challenge will be announced soon after 10 November 2019, so please submit all your checklists before this date
Banner image:  Lesser Sand-Plover Charadrius mongolus by Sudip Gosh/ Macaulay Library  at the Cornell Lab, from this checklist