The wait is finally over, the Merlin Bird ID mobile app will now be able to identify common Indian birds! Merlin, developed by the Cornell Lab of Ornithology, is designed as a 'birding coach' for beginning and intermediate birders.
As of 9th Feb 2019, the latest version (v1.5.1 ) of Merlin has an introductory pack featuring 165 widespread species found across India, and can identify over 500 species in south India. All you have to do is to answer a few questions about the bird, or pull in its photo. Merlin will then show you a list of birds that match the description or the photo, based on the location and date. Once you find  your bird in the list, you will be able to explore photos, calls and ID tips.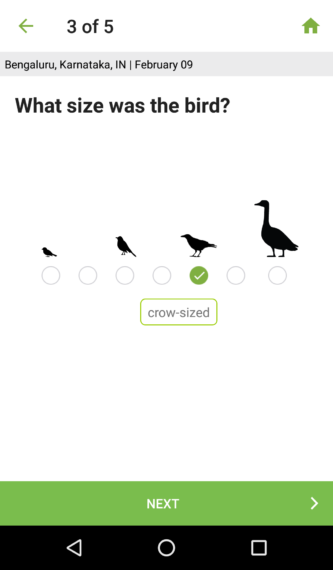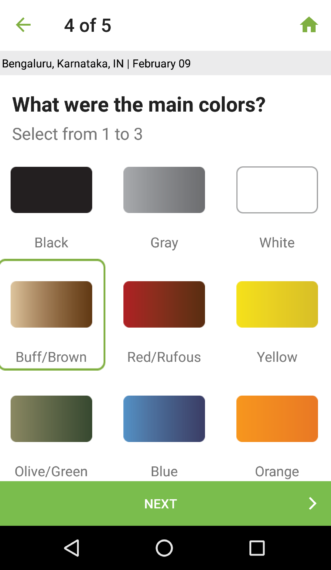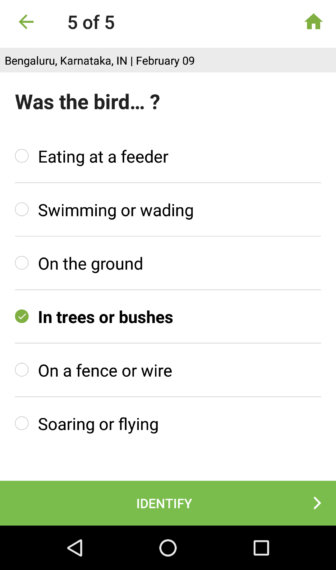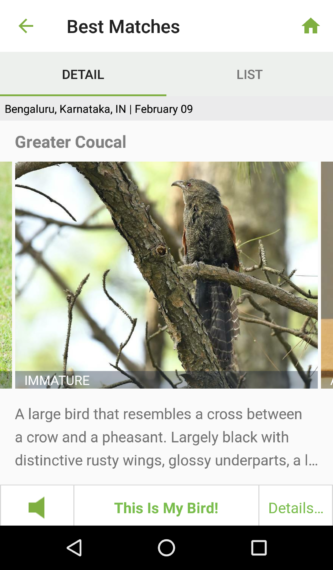 Bird ID with Merlin
How does Merlin work? Merlin was taught to 'recognise' birds using computer vision technology, by training it with close to 1 million photos, provided by over a hundred volunteers. When you show Merlin a photo of the bird you want to ID, and input where and when you saw the bird, it looks through its photo database,  and shows you a list of the most likely birds based on the eBird records for that time and location. It has an accuracy of ~90% for good quality photos. It must be kept in mind, however, that Merlin is not the final authority on bird ID– its suggestions serve only as likely guesses of what the bird could be.
While Merlin's 'Bird ID' feature works for all the 165 species in the India bird pack which needs to be installed along with the app, the 'Photo ID' feature works for 716 birds in India.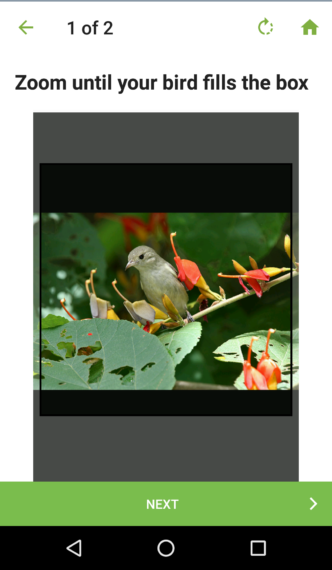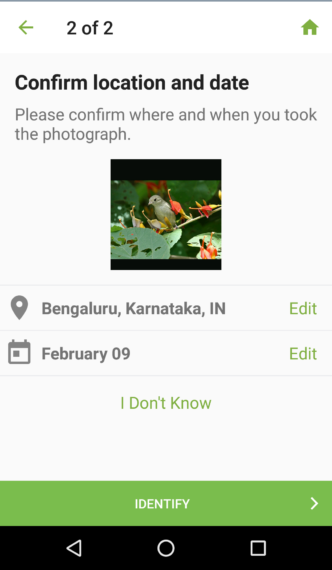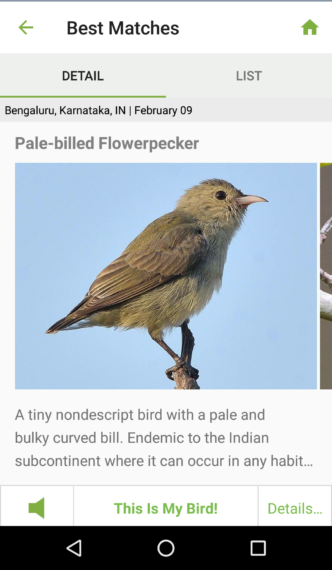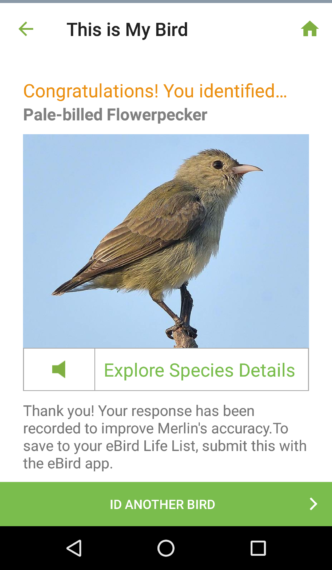 Photo ID with Merlin. Photo credit: J.M.Garg [CC BY 3.0 (https://creativecommons.org/licenses/by/3.0)], from Wikimedia Commons

Merlin also lets you explore a complete list of the most likely birds for a given location and time– data that it pulls in from eBird– along with bar charts, calls and range maps. Once you log in with your eBird ID, you can also filter this list of birds to hide birds on your life list.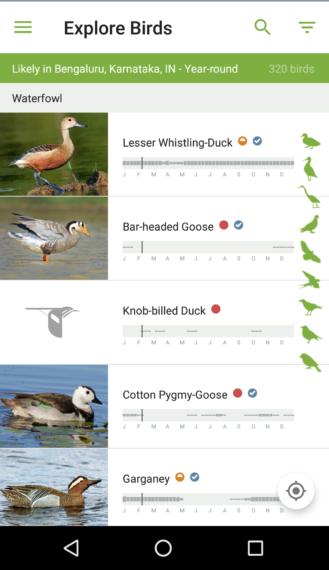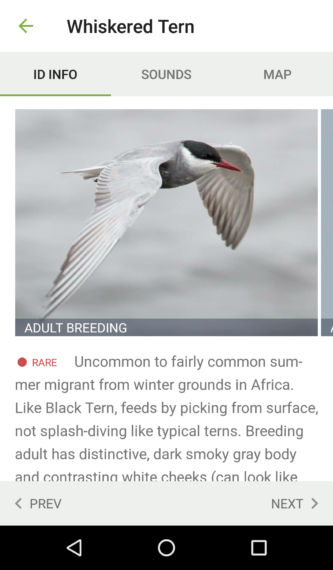 Explore birds for different locations and times
With future releases, you won't have to throw your arms up in despair when confronted with an obscure pipit/lark. You can just ask Merlin.
The Merlin Bird ID app can be downloaded free for Android or iOS phones, in the Google Play and Apple app stores.
---
Header Image: Grey-hooded Warbler Phylloscopus xanthoschistos © Vivek Saggar/ Macaulay Library