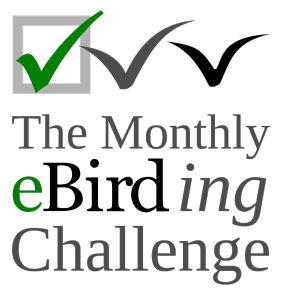 May is usually the month with the lowest birding activity in India, however many birders were out birding braving the high temperatures and heavy rains in some regions.
Here is the breakup of birding in India in the month of May 2022 (with the previous month in brackets):
No. of birders: 3,535 (3,339)
Number of observations: 5.6 lakh (5.6 lakh)
Number of lists (all types): 34,084 (33,406)
Number of species: 1,019 (1,059)
Number of lists with media: 3,278 (3,825)
May Challenge:
The challenge for May was to aggregate at least 35 checklists in a certain way so that it could add value to the 3 one-day birding events – Endemic Bird Day, Himalayan Bird Count, and Global Big Day! All lists uploaded on the 14th of May were counted for India's Endemic Bird Day and Global Big Day.
A total of 46 birders met the target. (These are excluding group accounts and those with no identifiable name):
Adil Ali, Ajay Sarvagnam, amrit raha, Angeline Mano M, Anuj Saikia, ANURANJAN SINGH DHURWEY, Arpit Bansal, Ashok Agarwal, Chayan Debnath, Cheran Jagadeesan, DEVARAJAN NARAYANAN, Dhruba Saikia, Dr Mohammed Umer Sharieff, Gaja mohanraj, Janardhan Uppada, Jayadev Menon, JOSEPH MELKIS RAJA, Lakshmikant Neve, Manju Sinha, Manjula Desai, MANOJ KUMAR MK1, Moovendan Ramalingam, Neelakantan KK, Panchapakesan Jeganathan, Praveen Bennur, Prem swaroop Kolluru, Rahul Pereira, Rajendra Koranga, Ramesh Shenai, Ramnarayan Kalyanaraman, Regin Ross, Sakthi Chinnakannu, Sarabjeet Kaur, Shashikiran Ganesh, Shilpa Gadgil, shyamkumar puravankara, Steffin Babu, Subhadra Devi, Sushant Pawar, Vaishnavi S, VASI, Vidhya Sundar, Vidhya Swaminathan, Vijaya Lakshmi, Vikrant Prabhulkar, Vivekananda K.
Many congratulations to all of them!
From these 46 names, one was drawn using a computer-generated random number. This person is Adil Ali who receives a copy of Bird Sense: What it's like to be a bird, by Tim Birkhead, as a small gift in appreciation. as a small gift in appreciation.
Are you birding towards the June 2022 eBird challenge–to submit 30 eligible checklists*, with at least three of them containing a brood-parasitic cuckoo. See here to know more about the challenge
And of course, there are also the yearlong challenges for 2022! A list of challenges at the global level can be seen here.
---
Header Image: Grey Wagtail Motacilla cinerea © Chonseng Sangma/ Macaulay Library