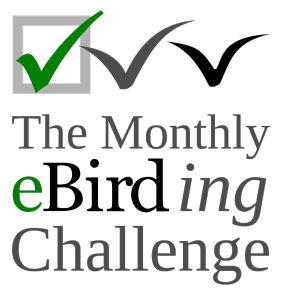 After February (which contains the  GBBC), generally see a bit of a drop in birding activity, but those who do go out birding in March are usually not disappointed! Here is the breakup of birding in India in the month of March 2018 (with previous month in brackets):
Number of birders: 1,611 (2,273)
Number of lists (all types): 20,600 (31,400)
Number of observations: 3.5 lakh (5.1 lakh)
March challenge
The challenge in March was to upload at least 30 complete, effort-based lists of 15 min or longer; and to have, among them, at least three lists that are shared among 3 or more birders (details at the link above). Of the 1,611 eBirders in this month, 55 met the target. These are (excluding group accounts):
Abhin M Sunil
ADIL NAFAR
Ajay Gadikar
AM AMSA
Anil Mahajan
animesh manna
Anup Prakash
Arulvelan Thillainayagam
BirdAtlas Kottayam
Deepti Krishnan
Divya Subramani
Dr. NISHAD PM
Ella Pennington
Emanuel george
Ganeshwar SV
Jageshwer verma
Jaydev Mandal
JOE M RAJA
krishnakumar K Iyer
Lakshmikant Neve
Loukika Neve
Manjeet Kaur Bal
MetalClicks Ajay Ashok
MILIND SAWDEKAR
Mittal Gala
Mohammed Rinaz.m
Mohammed Sayeer
Najeeb K
Panchapakesan Jeganathan
Payal Mehta
Praver Mourya
Premchand Reghuvaran
Pushpa Puliyeri
Rajesh Prasad
Rajesh Radhakrishnan
Rajpalsingh Rajput
Ramesh Desai
Ravi Sharma
Renju TR
Sajeev Krishnan
Selvaganesh K
Shah Jahan
Shasank Ongole
Sheila Hale
Shwetha Bharathi
sreekumar k govindankutty
SS prasanth
Subhadra Devi
Suhel Quader
Sujeesh P
ullas kalappura
vadivukkarasi A
VASEN SULI
Vidhya Sundar
Vidya Raju
Vineith Malabaricus
Vishnupriyan Kartha
Many congratulations to all of them!
One name out of the above was selected using a computer-generated random number. The name is
who receives a copy of How To Be A (Bad) Birdwatcher by Simon Barnes, as a small gift in appreciation.
Are you doing your best to match the target for April (regular birding at the same location)? And there are a whole set of new yearlong challenges for 2018!