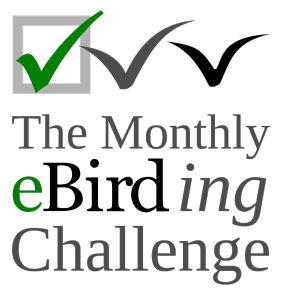 This announcement is much later than normal. We ordinarily post the results of the previous month's challenge on the 6th of the following month. This time there was a delay in obtaining the raw eBird data, hence the delay in announcing the results of the March 2017 India eBirders of the Month. Our apologies for this.
After much birding in January and February, activity usually drops a bit in March. Let's look at the break-up of eBirding in India in February (with previous month in brackets).
Number of birders: 1,360 (2,020)
Number of lists (all types): 20,600 (27,300)
Number of lists (complete, 15min or longer): 15,400 (22,600)
Number of observations: 3.30 lakh (4.66 lakh)
March challenge
The challenge for March was to revisit at least 4 distinct locations that you had birded at in Dec-Feb, and upload at least one eligible birdlist from each. Of the 1,360 eBirders in March, 86 met or exceeded this target. They are (as always, excluding group accounts):
Able Lawrence
Adithya Bhat
Ajay Gadikar
Akshay Surendra
Albin Jacob
Aloysius Fernandes
AM Amsa
Ankit Rajotia
Aparajita Datta
Aravind Amirtharaj
Arnab Pal
Arnold Goveas
Avishkar Munje
Ayush Rajotia
Balwant Negi
Bhanu Sridharan
Brodie Lewis
Chirag Munje
Divin Murukesh
Dr George P J
Elavarasan M
Ganeshwar S V
Garima Bhatia
Gokul Vadivel
Govind Girija
Hari Mavelikara
Harsha Jayaramaiah
Hemanth Byatroy
Jaichand Johnson
Jayadev Menon
Jayan Thomas
Jaya Rakesh Kannan
Jaydev Mandal
Karthikeyan Ponnambalamoorthy
Kishore Kumaran S
Kulbhushansingh Suryawanshi
Lakshmikant Neve
Madhusudhan Srinivasan
Mahesh Madhu
Mridul Anand
Mukundan Kizhakkemadham
Murugesh Natesan
Nalini Aravind
Namassivayan Lakshmanan
Nelson George
Omkar Dharwadkar
Panchapakesan Jeganathan
Pankaj Gupta
Polly Kalamassery
Prashanth N S
Pronoy Baidya
Punit Mehta
Rahul Narlanka
Rajaneesh Ghadi
Rajesh Panwar
Rajesh Radhakrishnan
Raman Kumar
Ramesh Shenai
Raphy Kallettumkara
Rofikul Islam
Rohan Chakravarty
Rohit Chakravarty
Sandhya Lenka
Sanjay Karanth
Selvaganesh K
Shakti Vel
Shanmugam Kalidass
Shivi Mishra
Shwetha Bharathi
Sreekumar Chirukandoth
Subhadra Kondreddy
Sudheesh Mohan
Sutirtha Lahiri
Swetashree Purohit
Tanya Seshadri
Taukeer Alam Lodha
Tejasvi S Acharya
Tony Antony
Vaidehi Gunjal
Vedang Saunt
Venugopalan R
Vidhya Sundar
Vinod Shankar
Vivek Puliyeri
Vrinda Lath
Yousaf Olavilam
Many congratulations to all of them!
One out of these 86 birders was selected, using a computer-generated random number, to receive a small gift in appreciation. That person is
who receives a copy of The Thing with Feathers: The Surprising Lives of Birds and What They Reveal About Being Human, by Noah Strycker.

Gap-filling challenge
The gap-filling challenge for March was to upload a minimum of four eligible checklists from any one or more of the 310 Districts that were represented by less than 30 minutes of eBirding in all previous Marches. A total of 321 complete birdlists of 15 min or longer were uploaded from 57 of the 310 target Districts, by 71 birders. Of these, 16 birders met the target for the gap-filling challenge, and these are listed below, together with names of the districts they uploaded 4 or more lists from):
Able Lawrence (UP-Bara Banki & UP-Bahraich)
Ajay Gadikar (MP-Burhanpur)
Biswajit Chakdar (WB-Koch Bihar)
Chandra Sekhar Bandi (AP-Guntur)
Deepankar Barman (AS-Udalguri)
Elavarasan M (TN-Cuddalore)
Jaydev Mandal (AS-Udalguri)
Madhusudhan Srinivasan (TS-Warangal)
Neeraj Sharma (JK-Doda)
Nelson George (UP-Bara Banki & UP-Bahraich)
Pranjal Mahananda (AS-Udalguri)
Rajendra Gadgil (MH-Nandurbar)
Santosh Kumar Thakur (HP-Bilaspur)
Somoyita sur (AS-Udalguri)
Swapnil Wankhede (MH-Bhandara)
Swetashree Purohit (OR-Koraput)
Many thanks to all of them for helping fill eBird gaps in India!
One person from these 16 was chosen using a computer-generated random number to receive a small gift. That person is
who receives a copy of Kingbird Highway: The Biggest Year in the Life of an Extreme Birder, by Kenn Kaufman.
Here is the full list of all 1,360 eBirders from India in March 2017:
12345 67890, Aaditya Khandelwal, Aakash Lamba, Aamir Nasirabadi, Aaron Sequeira , Aashutosha Lele, Abdulhakkeem Hakkeem, abha manohark, Abhay Beohar, Abhijeet Avate, Abhijit Das, abhijith a.p.c, Abhijith AV, Abhijith surendran, Abhijit Menon-Sen, Abhilash K, Abhirami C, Abhirami M Jayakumar, Abhiram Sankar, Abhirup Khara, Abhishek ., Abhishek Das, Abhishek Ghoshal, abhishek gopal, Abhishek Gulshan, Abhishek Iyer, Abhishek Jamalabad, Abhishek Maiya, abhishek ravindra, Able Lawrence, Adarsh A, Adhithyan NK, Adithya Bhat, Aditi Paranjape, aditi rane, Aditya Banerjee, Aditya Malgaonkar, Adnan Attarwala, Adnan Raja, Adrian Lyngdoh, Afaq Majid, Afshan Husain, Afthab Faisal k, Aidan Fonseca, Aisha Sultana, Ajay B, Ajay Gadikar, Ajay Shankar, AJINKYA BHATKAR, Ajinkya Supekar, Ajish George, Ajit A, Ajith u, AJU RAJU, Akal Singh, AKHIL ANILKUMAR, AKHILA P, Akhilesh Kumar, Akhilesh Magal, Akhilesh Sharma , Akshat Shrivastava, Akshay Bajaj, Akshay kumar, Akshay Onkar, Akshay Rao, Akshay Shinde, Akshay Surendra, alappuzhanatural historysociety, Alastair Kilpin, Albin Jacob, Allan Dcruz, Aloysius Fernandes, Amala R, AMALKRISHNAN.S AND AKASHKRISHNAN.S, Amal U S, AM AMSA, Amar Srinivas, Ameya Deshpande, Amey Joshi, Amitabh Chhajlani, Amith Kumar, Amjed Ebrahim, Amol Bapat, Amol Lopes, Anahita Ananth, Anand Meherwade, ANAND Osuri, Anand Sundaram, Anantha Krishnan , Anantha Krishnan.K, anant pande, anas shaikh, Andrew Johnson, Aneesa Ali, Aneesh Sasidevan, Aniketa Kabir, Anil Goyal, Anil Mahajan, Anil sarsavan, Anil tripathi, ANIMEKH HAZARIKA, animesh manna, Anindya Naskar, Aniruddha Ghosh, anisha jayadevan, Anish Aravind, Anisha Velayudhan.K, Anish Mohan Thampi, anjana hari, Anju G L, Ankit Rajotia , Ankit Vikrant, Ankur Goel, Ankur Shekdar, Anna clinty Joseph, Anne Gaiennie, Anoop CR, Anoop King, Anoop palode SS, Anoop Raj, Anshul Chhangani, Anuja Mital, Anu john, Anuj Saikia, Anup Bawane, Anup Chavda, Anup Kumar Samal, Anup Prakash, Anuradha Pazhanithayappan, Anurag Chandak, Anurag Vishwakarma, Anushka Rege, Anushreedha Sivanandan , Aparajita Datta, aparna s, Apurva Patil, Arabinda Pal, Aradhya Sardesai , aravinda kudla, Aravind AM, Aravind Amirtharaj, Aravind Anil, Aravind CK, archana arikkath, Archit Shrivastava , Arindam Bhattacharya, Arindam Pal Choudhury, Arjun CP, Arjun Dev , Arka Karmakar , Arnab Chattopadhyay, Arnab Pal, Arnold Goveas, Arpit Deomurari, Arul Paradise, Arulvelan Thillainayagam, Arun B, Arun C.G, Arun Chungappally , arun kumar, Arun Kumar Mathivaanan, Arun Kumar M P, arun lal, Arun M K Bharos, arun negi, Arun P P, Arun Prabhu, Arun Saini, Arun Singh, Arun Varghese, Arun Venkataramanan, Arvind Panjabi, Arya K. H, ARYAKUMARAN M, Arya Vinod, Asha Ashu, ASHA SOHIL, ashi drango, Ashin Rita TA, Ashish Babre, Ashish Jha, Ashis Kumar Pradhan, Ashlin Hezakiel, Ashni Dhawale, Ashoke Das, ashok raj v m, Ashok Sengottuvelu, Ashraf Shaikh, Ashu Singh, Ashwin Bhat, Ashwin Deshpande, ashwin mohan, Ashwin Surendran, ASLAM MOHAMMED, aswathys muthukulam, Aswin Nisanth, Atanu Modak, ATHUL E S, Augustin Joseph, Avinash K Mon, avinash mourya, Avinash Sharma, Avishkar Munje, AWC Pathanamthitta, ayan banerjee, Ayan Khanra, Ayesha Sequeira, Ayush Rajotia, Azhar Ali Ashraf, Babasaheb Jawale, BALA BHARATHI, Balaji P B, balakrishnan ram, balakrishnan vc, Bala murugan, Balasubramanian Sreenivasan, Balwant Negi, Barun Chatterjee, Basanta Behura, Baseer Baniya, Bela Arora, Bhagyashree Grampurohit, Bhalchandra Pujari, Bhamini Pande, Bhanu Sridharan, Bharathidasan Subbiah, Bhaskar pandeti, Bhaskar Sati, Bhavesh Rathod, Biang Syiem, Bibin N V, Bijoy Venugopal, bijumon ke, Biju PB, Biju Sreekumar, Bimal Modi, Bimalnath Punnassery, Binduja Mohan, Binod Borah, Bird Atlas Kannur (Group Account), Bird Atlas Palakkad (Group Account), Bird Atlas Trivandrum (Group account), Bird Snappers, Biswajit Chakdar, Biswanath Mondal, Brad Warrick, B.R. Ansil, Brihadeesh Santharam, Brodie Lewis, Bryan Miranda, Carol Beardmore, Cecily Garver, Chaithra Shree Jayasimhan, CHANDRA BHUSHAN, Chandrasekaran Venkatraman, Chandra Sekhar Bandi, Chandrashekar BS, charles naveen, Chayant Gonsalves, Cheran, J, chetan harikishandas joshi, Chetan Uberoy, Chetna Sharma, CHINMOY BANERJEE, chinnu devassy, Chirag Munje, chithrabhanu pakaravoor, Chiti Arvind, Chris Bowden, Christopher Bristow, Christopher Rustay, Cinchona Govt High School(Group account), C K SMITHA, Clara Correia, Clara Correia, CNS Nature, Cristeena TA Cristeena TA, David Raju, david stanton, dayal rana, Dayani Chakravarthy, Debashis Chowdhury, Debasish Buragohain, Debayan Gayen, debbie martin, Deenamol Joy, Deepak Dabhere, deepak dhakad , Deepak S, Deepak Sahu, Deepak Tripathi, Deepa Mohan, deepankar barman, Deepa Rane, denzil britto, D Eric, Desmond Lobo, Deval Kadam, Devarshi Bhavsar, Devathi Parashuram, Devika Ps, devi S R, Dev Vasudevan, Dewang Modi, Dhaivat A, Dhananjai Mohan, dhananjay bhamburkar, Dharmaraj Patil, Dharmendra Pare, Dhaval Parikh, Dhaval Vargiya, Dheeran Raj Aloori, Dhruba Saikia, Dhruthi Somesh, Dhruvam Desai, Dhyey Shah, DIGANTA SOVAN CHAND , Dilip K G, Dilip Virkhade, Dincy Mariyam, Dinesh kumar, Dinesh Pundir, Dipak Gudhekar, Dipak Sinha, Dipu Karuthedathu, Divin Murukesh, Divya Mudappa, DIVYA SINGHAL, divya srivastava, DOLI BORAH, Donald Preetam Henry, Doug Cooper, Douglas Ball, Dp Srivastava, Dr George P J, Dr. Jayant Wadatkar, Dr.Krishna kumar. V, Dr. Praveen Joshi, Dr. P.R.S. NAGI, Dr. Ravi M, Dr Sumit Chakrabarti, Dr Tushar Ambadkar, dwijit ss, Dwiref Oza, EKM Bird Atlas(Group Account), elan chezhiyan, Elavarasan M, Eldhose KV, Elizabeth Jojy, Emanuel george , Enakshi Bhattacharya, Evelyn Rangel, Ezhupunna Birders (group account) , Fareed Mohmed, Farnaz Nabiya, FATHIMA AYUB, fermin jose, forest venkat, Frank Antram, Gaja mohanraj, Ganesh Namasivayam, Ganesh R Mandavkar, Ganesh Subramaniam, Ganeshwar S V, Garima Bhatia, Gaurab Talukdar, Gaurang Bagda, gaurav pangtey, Gaurav Patil, Gaurav Singh, Gauri Achari, Gauri Joshi, Gayatri Gururaj, GBCN Goa, geeta goswami, Geetanjali Dhar, Geetha Venkataraman, Geoff Butcher, Geoffrey Bound, Ger Thys, Gillian Wright, Girish Jathar, GirishMohan P K, Girish Raichur, Gnaneswar Ch, Gokul Krishna, Gokul Vadivel, Gopakumar VR Namboothiri, Gopalakrishna A, Gopalakrishna R, Gopal Bhaskaran, GOPAL GOEL, GOVINDAN KALINGOTH, GOVIND GIRIJA, Gowthaman K.a, Gowthama Poludasu, Gowthami Gowda, G Parameswaran, grace paljor, Graham B Langley, great gray owler , greeshma paleeri, Greg Kanies, Guhan Sundar, Hakimuddin F Saify, Halshankar M, HANNA THOMAS, Hanuman Gawas, HARIKRISHNAN CP, Harikrishnan S, hari kumar, HARI MAVELIKARA, harirpiya s, Harish Chandra, HARISHCHANDRA MHATRE, HARISH K, Harish Prakash, HARITHA KRISHNAN, Harpreet Singh, HARSHADA GAUNS, Harsha Jayaramaiah, harsha nr, Harshavardhan Jamakhandi, Harshil Sharma, Harshith JV, HARSHJEET BAL, Hashiq AH, Hemal Naik, Hemanth Byatroy, Hemant Kirola, Hemanya Radadia, Hema Sagare, hemraj duraiswami, Himadri Banerjee, Himanshuray Vaidya, Hitesh Chawla, HITESH CHOWHAN, Hiyashri Sarma, honne gowda, Hopeland P, Hrishikesh Dani, Hrishikesh Rane, Hugh Possingham, Hyderabad Birding Pals, Hyder Ali, ILOVE BIRDS, Inchara Mohan, Indira Srinivasan, Induchoodan A Sreedharan, Irshad Theba, Ishaan Iyer, Ishleen Kaur Wadhwa, Jagannath Umesan, Jagat Flora, Jaichand Johnson, jain pk, Jamaludheen Karivelil, Jameela P., James Williams, Jamyang Drukda, Janardhanan Elango, Janhvi Vyas, Jasminder Singh, Jasraj Kalaskar, Jaswinder Waraich, Javed Ahmed, Javid Ihsan, Jayadev Menon, jayant atrey, Jayan Thomas, Jaya Rakesh Kannan, Jaydev Mandal, Jayesh Ghanekar, Jaywant Karajgikar, Jeevanandam Manoharan, Jeswin Kingsly , Jigu Patel, Jiju Vinod, Jim Mitchell, Jincy Justin j.k., Jishnu Payyanur, Jishnu R, Jitendra Sarmah, JITENDRA SINGH, Jitesh Pandey, jithesh pai, Job Joseph, Joby Joseph, JOE MRAJA, JOGI DASS, John Bruin, John Ravindran, JOHN RICHARD THOMAS, Johns Joseph, jolly kv, Jomon Koshy, Joshua Dharmaraj, joshua Dsilva, Judith Heyer, juee khopkar, JUGAL PATEL, Jyothish Nelson, Jyoti Rani Ahlawat, Kaajal Dasgupta, Kabir Rao Deb, Kadambari Devarajan, Kaiga Birders, Kalaimani Ayuthavel , kalpana malani, Kalpesh Gaitonde, kalyani dilip, Kalyan Varma, Kamalanathan A, Kamal Bhatt, Kamali Kannan , Kamal Kishinani, Kamlesh Kumari, Kanha Bird Survey (group account), Kannan AS, Karan Tambe, Karthick VS, Karthikeyan G B, Karthikeyan Ponnambalamoorthy, Karthik Raja R, Karthik Thrikkadeeri , Kartik Varma Namburi, Karuna Johnson, Karunakanth Bathula, Karunakar Rayker, Kashyap R, Kasim Ansari, Katrina Fisk, Kausthubh K Nair, Kaustubh Rau, Kavin SG, Kedar Champhekar, Kedar Gore, KEERTHANA PM, Ketan Shah, Ketki Marthak, Kiran Karakulam, kiran more, Kiron Vijay, Kishore Kumaran S, Kishore P, Kishore Raj, k Mani, Komal Agrawal, Kranti Singh, Krishna Girish, krishna kumar, Krishna Mathur, Krishnamoorthy Muthirulan, Krishna Murthy, Krishnamurthy Vijaykumar, Krutika Dalvi, K.Sravan Kumar, Kulbhushansingh Suryawanshi, Kuldeep Deshpande, Kuldeep Mhatre, Kumaraswamy BR, Kumar RR, Kunal Angrish, Kurt Ongman, kusal gurung, Kushagra Rajendra, Kushal Mukherjee, Kusum Bhawkar, kuttettan munnar, KV Rajeev, Lakhan kohli, LakshmiDas Kammaganti, Lakshmikant Neve, lakshmipathi ks, Lalitha Krishnan, Latha Prabhakaran, Leonard Rebello, Leons Mathew Abraham, Lloyd Fernandes, Loukika Neve, Lukas Trelease, mabel menezes, Madhura Shrotri, Madhurima Das, madhushri mudke, Madhusudhan Srinivasan, Magesh Ram, Mahantesh Oshimath, Mahesh madhu, maithreyi m r, majida farzana, Makarand Ketkar, Malay Mandal, Mallika Rajasekaran, Malyasri Bhattacharya, Mamta Parmar, Manan Singh Mahadev, manasa krishna, Manas Hadkar, Mandar Bhagat, Mandar Kulkarni, Mandeep Kang, Mangesh Prabhulkar, Mangesh Tayde, Mani Deep, Manik Dutta, Manish Kadam, Manish Kumar, Manjeet Kaur Bal, manjeet singh, Manjula Ravi, Manjula Thangavelu, Manju Sinha, Manoj Bind, Manoj Karingamadathil, Manoj Kumar Vittapu, manoj p g, Manzoor A, Marc Brawer, Mariam Shajahan, Mariela Torres Fernández, Marissa Menezes, mary josmine josmine, Masilamani Selvam, MATHEWS BA, Mavatur Anandakumar, MAXIM RODRIGUES K, Mayuresh parab, Mayuri Kotian, M D Madhusudan, Md Shafi, meera jay, meher preetham, Melvin Jaison, mihir swain, Mike Prince, Milind Ganatra, MILIND SAWDEKAR, Mindaguditi Niharika, Miraj Hussain, Misha Bansal, misriya v.y, Mittal Gala, Mohak Katvi, Mohamed Salman, mohammad sulaiman, mohammed hirash, Mohammed Salman, Mohanan Choron, Mohandas Giriyappa, Mohit Aggarwal, Mohith Shenoy, Mohit Joshi, mohit kohli, Mohit Sahu, Monica Kaushik, mridul anand, Mrinmayee Thakur, Mrinmoy Adhikary, Mrityunjay Kanwar, Mrs. PRIYA RAKESH, M S, MS Raghunath, mujeeb pm, Mukesh Sehgal, Mukundan Kizhakkemadham, murchana parasar, Murtuza Hussain Abrar, Murugesh Natesan, Muskan Chawla, M V BHAKTHA, Nabadip Choudhury, Nagappan R, Nagaraja Adiga, Nagarajan BSMS, Nagendra Nayak, Nalini Aravind, NALINI RAMAN, namassivayan lakshmanan, Nameer PO, Nandkishor Dudhe, Narayan Sharma, Narender Khaira, Narendra Lohabare, NARESH G, Naresh Vadrevu, Nature Forever Society Great Sparrow Count, Naushad Theba, Navaneeth nair, Naveenlal P, Naveen Sama, Naveen unnimenon, naveen upadhyay, Navin P Mathew, NAVYAK BHASKAR P, Navya r, Nayana Amin, Nayan Thanki, Neeraj Amarnani, Neeraj Sharma, Neha Thakur, NEJIB AHMED, Nelson George, Niharika M, Nikhil Dandekar, Nikhil Luktuke, Nikhil Pinto, NIKHIL SAHASRABHOJANEE, Nikhil Vijay Gorde, Nilesh KK, Ninad Raote, Niraj Bhatt, NIRAJ NARAYAN BARUA, Niranjan A, Niranjana C, niranjana ks, Nirjhar Banerjee , Nisanth Raveendran, Nisargavedh Dhule, Nisha maan, Nishant N Shukla, Nishant Shah, nishith Kumar, Nishit Soni, Nitheesh S Pillai, Nithin Divakar, Nitin Marathe, Nitin Singh, Nitin Tomer, Nitu S, nitya satheesh, Nivedita Kotharé, Niveditha Raveendran, nizar virani, N Mahathi , Nobin Raja, Noopur Das, Noor Asadullah, Noorul Hasan, Nosherwan Sethna, Nutan raj, Omkar Dharwadkar, Omkar Joshi, omkar naik, Padmaja Prabhu , padma ramaswamy, Pallab Prakash Saikia, Pallavi Arora, Panchami Manoo Ukil, Panchapakesan Jeganathan, PANKAJ GUPTA, PANKAJ KOPARDE, Pankaj Lad, Pankhuri Jain, Parag Rangnekar, Parag Sakpal, Parikshit Khisty, partha sarathi, Parvaiz Shagoo, Paul Berrigan, Pavan Ramachandra, Pavithra Sankaran, P. B. Samkumar, Periyasamy Rajangam, perumal kothandapani, Philippe Blain, Phil Walton, Pintueli Gajjar, Polly Kalamassery, Poojan Gohil, pooja pawar, Pooja Pednekar, Poonam Nayaka, Poornima Viswanathan, Pozhath Vijayan, Prabhakar Joshi, Prabhanjan Behera, Prabhat Kumar, Prachi Galange, Pradeep Hegde, Pradeep Kotamgari, PRADEEP KUMAR V B, Pradnyavant Mane, Prakash G, Prakhar Krishan, Pramod Nair, Pramod Venkatesh murthy , Pranav Phadnis, Pranita B, Pranjal Mahananda, Prasad Dandekar, Prasad JN, Prasanna Deshmukh, Prasanna Gautam, Prasanna Kumar Mamidala, Prasanna Parab, Prasanna Raju, Prasath Selvaraj, Praseeda John, prashant bhagat, PRASHANTHA KRISHNA M C, Prashanth N S, Prashant Kumar, Prashant Negi, Prashant Parkash, Prashant Subramanian, Prashant Tirmare, Pratap rap Yanamadala, Prathamesh Desai, Pratik Kamu, Pratiksha Kothule, Pratiksha Powar, Praveen es, Praveen J, Praveen Kumar, Praveen Manivannan, Praveen P, praveen shenoy, Praveen Tammy, Praveen Velayudhan, Pravir Deshmukh, Prayut Mandal, PREETHI N, Premchand Reghuvaran, Prem Prakash Garg, Pridhvi Sabbineni, Prithivi Raj S, Pritish Behera, Priyadarshi Meena , Priyadarshini K, Priyal Shah, Priyamvada Iyer, Priyamvada Kumar, Priyanka Bhagyavant, priyanka sharma, Pronoy Baidya, Puja Bishaya, P.U.M.School Thalavaipatty General Account, Puneet Razdan, Punit Lalbhai, Punit Mehta, Purab Chowdhury, purvi sheth, Pushpa C R, Pushpajan Ayillith Meleveettil, Pushpa Puliyeri, Raaj Bora, Rachit Singh, Radhakrishna Upadhyaya K, Ragha Shrutilaya, Raghavendra Mukundarao, Raghu Bheemarayan, Raghubir Prasad, Ragothaman Venkataramanan, Raheshwaran S, Rahul Arora, Rahul Dasgupta, Rahul kumar, Rahul Kumar, rahul narlanka, Rahul Pandit, Rahul Paranjape, Rahul Sachdev, Rahul Shah, RAHUL TALEGAONKAR, Rahul Wakare, Raimund Barth, Raja Bandi, Rajaneesh Ghadi, Rajanna Venkatraman, Rajarajan V, Rajashree Khalap, Raja Simma Pandiyan, Rajdeep Mitra, Rajendra Gadgil, Rajendra Koranga, Rajendran. T.M., Rajesh Balakrishnan, Rajesh Bhatt, Rajesh mangal, Rajesh Panwar, rajesh poojary, Rajesh Prasad, Rajesh Radhakrishnan, Rajib Maulick, Rajinikanth Kasthuri, Rajiv D'Silva, Raj Kumar, Rajneesh Suvarna, Raj Raj, Rajrajeshwar Thakar, RAJSHEKHAR SINGH, Raju Kasambe, Raju Kidoor, Raju Sankaran, Rakhi Nandan, Ram Aithal, Rama Neelamegam, Ramanjinaiah v Siddu, Raman Kumar, Rama Ranee, Ramesh Iyer, Ramesh Shenai, Ramjee Nagarajan, Ramki Sreenivasan, Ramnarayan K, ramraj s, Ram Veer, Ramya C, Rana and Sugandhi Belur, Randeep Singh, Ranganath Nadig, raphy kallettumkara, Rasikapriyaa Sriramamurthy , Rathish RL, raveendran kc, Raveendran Natarajan, RAVI DHONGLE, Ravi naidu, ravi patel, Ravi Phalak, Raviprakash KB, Ravi Sharma, Ravish R, Rayan Pradeep, REEF RCOEM, renju tr, Renuka Vijayaraghavan, RHEA DHAR, Ribish Thomas, Ridhima Solanki, Rinto Abraham, Ritesh Dighe, Rithika Fernandes, Rithikha Kalidos, Ritobroto Chanda, Ritvik Singh, Riyan Konkath, Riश Dharwadkar, Robin Garwood, Rofikul Islam, Rohan Chakravarty, Rohidas Revankar, Rohit Chakravarty, Rohit Gangwal, Rohit Gupta, Rohith Rajan, Rohit Mudadi, Rohit Naniwadekar, Rohit Pansare, Rohit Sharma, ROJA ROY P, Rojin V, Ronit Dutta, Roopesh Mistry, Roozbeh Gazdar, Roshnath R, Rouf Sadiq Tantray, Rubina Rajan, Rudraksha Chodankar, Rujuta Phadke, Ruma Sinha, Rushil Fernandes, Rustom Basumatary, Rutuja Dhamale, Rutuja Kukade , Ryan Nagaraj, Ryan Rodrigues, sabeer ali, Sachin Chandran, SACHIN KRISHNA M V, Sachin Main, sachin pushkarna, Saddam Husain Lodha, Sagar Adhurya, Sahana M, sahil salim, sahithya selvaraj, Saikat Adhurya, Sai Krishna, sai sudeeran, Sajan Janardanan, Sajeev Krishnan, Sajith Komath , sakthi manickam, Sally Knight , Sameer Mudaye, Samiran Jha, Samyukth Sridharan, Sandeep Bapat, sandeep keerthi, Sandeep Krishna Das, Sandeep Sakhare, Sandeep Sathyan, Sandhya Lenka, Sandip Telang, Sangeetha Kadur, Sangita Mani, Saniya Chaplod, sanjay Barnwal, Sanjay Date, Sanjay Gupta, Sanjay Karanth, sanjaykumar daramwar, Sanjay Malik, Sanjay Shukla, Sanjay Sondhi, Sanjeeva Nayaka, Sanjeevani I.K, SANJEEV NALAVADE, Sanjeev Rana WLG, SANJEEV SHEVADE, Sanjeev Thakur, Sanjiv Khanna, sanju majumder, Sanket Dharashivkar, Sannidhya De, Sanooj M S, SANTANAB MAJUMDER, Santanu Manna, Santharam V, Santhosh Kshathriya , Santhosh Pavagada, Santhosh R, Santhosh Totiger, Santosh Bs, Santosh Kumar Thakur ( Wildlifer) , Santosh Shitole, Sarabjeet Kaur, Saraju Dash, Sarrah Reshamwala , Sarvesh V, Sashi Kumar, sasidharan manekkara, Saswat Mishra, Satheesan K V, Satheesh Muthu Gopal B, Sathisha CH, sathya kamaraj, sathya kumar, Sathyan Meppayur, Sathya Panchapakesan, Satyam Chaudhary, Saurabh Bhatnagar , Saurabh Sawant, Saurav Dutta, Savithri Raman, Sayali Pandkar, Scott Lukens, Selvaganesh K, SELVAKUMAR SUNDARARAJ, Selvarajan V, Selvaraj Rangasamy, Senan D'Souza, Seshadri KS, Shafeeq Wilson, Shagil Kannur, Shahina Nowshad, Shah Jahan, SHAILEYEE DAS, Shakti vel, Shameena S, Shamshad Ali Baniya , Shanmugam Kalidass, Shanmugam Saravanan, Shantanu D, Shantanu Mukherjee, shantilal Varu, Sharada Bhat, Sharad Apte, Sharan venkatesh, sharmila Abdulpurkar, Shashank Birla, Shashank dalvi, Shashikantha Koudur, Shashikant S. Naik, Shashi Kiran Thakur, sheeba nanjan, Sheela Panwar, Sheena S, Shekar Vishvanath, SHEKHAR BOPARDIKAR, shek husen, SHESHGIRI BAGDE, shibu c , SHIFIN S RAVUTHER, Shijith S, shiju vijayakumar, Shilpa Avate, shishir shendokar, Shishupala S, Shivakumar M, Shivaraj Jawoormath, Shivashankar Manjunatha, Shivi Mishra, Shiv Kumar Snow leopard , shivraj pimpude, Shiwalee Samant, Shobha Madan, Shobi Jose, shobita asthana, Shraddha Bandodkar, Shraddha Rangnekar, Shrikanth nayak, Shubhadeep Mukherjee, Shubham Gautam, Shubham S, Shubham Srivastav, Shubha Nava, Shwetang Patel , Shwetha Bharathi, Shyamkumar SOWNDARARAJAN, SIBU NOSTALGIA, Sid Pai, Sid Sharma, Siju Joseph, Simanta Bharali, Sivaguru Noopuran PRS, Sivakumar AK, Sivakumar R, Sivakumar Ramasamy, Sivakumar S, Sivakumar SS, Sivakumar Swaminathan, Sivashankar Ramachandran, Siyad A Karim , Smitha Rao Hebbar, Smitha.S. Govind, Sneha Gupta, Snehasis Sinha, Sohail Madan, Soham Sinha, Solomon Sarkar, Soma Ateesh, Somesh Goyal, Somoyita sur, som pathak, Somraj Gupta, sona johnson, sonam angmo, SONIKA KUSHWAHA, Sonu Arora, Soumya Aon, Soumya B, Sourajit Ghosal, Sourav Dinda, SOUVIK NANDI, S R Aamir, Sreedev Puthur, Sreedhar Vijayakrishnan, Sreehari K Mohan, Sreekanth P , Sreekumar Chirukandoth, Sreekumar E R, sreekumar k govindankutty, Sridhar Sivaram, Srikaanth Sekar, Srikanth Bhamidipati, Srinivas Daripineni, SRINIVAS RAO Y, Sriram Reddy, Srishti Yadav, Sritha A G, sruthy sankar, S S Cheema, stalinjose jose, Stefan Hirsch, Steffin Babu, steve martin, Subbu Subramanya, Subhadeep Ghosh, Subhadra Kondreddy, Subhajit Chaudhuri, Subhasish Halder, Subhasish Sarkar, Subin Sudheendran, Subi Panicker, SUBRAMANIAN R, Subramanian Sankar, subramania siva, Subramniam Venkatramani, Sudeshna Dey, sudhakaran kk, Sudheendra Rao, Sudheesh Mohan, Sudhir Chillukuri, Sudhir Moorti, Sudhir Reddy, Suhel Quader, Sujal Revankar, SUJAN CHATTERJEE, Sujith V Gopalan, Sumanta Pramanick, Sumedh Jog, Sumesh PB, sumi Panniannur, sumit maggo, Sunil Baberwal , Sunil Gawade, Sunil Kadam, sunil kumar, sunil mhaske, Sunil Moteria, Suniti Bhushan Datta, Sunny Das, SURAJ NAIK, Surendhar Boobalan, Suresh Rana, suresh sharma, Surjeet Pathania, Surya Prakash, susanth madapurakkal, Sushant Agarwal, Sushma Sharma, Susy Varughese, sutirtha lahiri, swamy N R, Swapna Lawrence, Swapnil Phanse, Swapnil Wankhede, Swarna Ravishankar, swathi H A, Swati Sidhu, Swetashree Purohit, SYAMILI MANOJ, syed ateeq, Syed Muzamil, Taksh Sangwan, Tamal Kishore Acharya, Tamal Raha, Tania Roy, Tanmay Jain, Tanya Seshadri, Tapas Biswas, Tarachand Wanvari, Tarun Aditya, TARUNJYOTI TEWARI, Tarun Menon, Taukeer Alam Lodha, Tejasvi S Acharya , Terri Hurley, THALAMUTHU NATRAJAN, Theivaprakasham Hari, TheNatureTrust (GroupAccount), TheNatureWeb.Net Team, The Pollachi Papyrus, Thomas Falk, Thorkild Michaelsen, Thrissur Bird Survey (Group Account), Tijo Thomas, Tilroy Fernandes, Tom Will, tony antony, Trilok Rana, Trishant Simlai, T R Shankar Raman, Trupti shah, Tshering Tobgay, ts prasanth, TSS Prasad, ubais A, Uday Chaudhari, Uday Kiran, Uday Tarphe, Udiyaman Shukla, Ulhas Anand, umar khan, UMA VENKATESAN, Umesh Krishna, Umesh Mani, Umesh Vaghela, Unnikrishnan Gopalakrishnan, Upasana Ganguly, Utkarsh Srivastava, Vaidehi Gunjal, vaisakh george, Vaishnav S, ValparaiBirdSurvey (Group Account), varghese george, Varun Lale, Varun Mathur, Varun Namdeo, Varun Shastry, Vasudeesha H, vedang saunt, Ved Sukhathankar , Veena Naik, Venkatesh Prasad, Venkatesh R, Venugopalan R, Venugopala Prabhu S, victoria saab, Vidhya Sundar, Vidyut Jauhari, Vignesh Bhat, Vignesh Kumar, Vignesh Menon, Vijaya Lakshmi, vijay kumar, Vijay Vanaparthy, vijesh vallikunnu, Vikas Madhav Nagarajan, Vikas Pawar, Vikas Saini, Vikram Penmetsa, Vilas Mahajan, Vinayak Joshi, Vinay Bharadwaj, Vinay Bhat, Vinay Bhide, Vinay Das, VINAY KHAJURIA , Vinay Nadig, Vineeth Kartha, Vineeth Kumar, Vineeth Kumar C M, Vineeth Viswanath, vineet perla, Vinish Kumawat, Vinoba Anand, Vinod Shankar, Vinod Venugopal, Vinod Verma, vipin cg, Virag Sharma, Viral Pankaj, Virender Sharma, Vishal Acharya, Vishal Golia, Vishal Wankhade, Vishambhar Agarwal , vishnudas ck, Vishnu Dev R S, VISHNU K, Vishnupriya Kolipakam, Vishnupriyan Kartha, Vishnupriya S, vishnu sankar, VISHNU SHANKAR, Vishnu Vinod, Vishruth Rajinikanth, Vishwatej Pawar, Vivek Chandran, Vivek Menon, Vivek Puliyeri, vivek r, Vivek Ramachandran, Vivek Rawat, Vivek Singh, Vivian Kuit, Vridhi R, vrinda lath, VV Robin, Wayanad Atlas, Wild Chhattisgarh, Wildlife Wing Himachal Pradesh Forest Department, Yadhu Krishna, Yadu .., Yagnesh Desai, Yatin Bhushan, Yenepoya University, Yogesh Parashar, Yogesh Patel, Yogesh Wadadekar, Yousaf olavilam, Zareef Khan Lodha
Are you doing your best to match the target for April (15 days of birding at a single location)? And do remember that we have a new set of yearlong challenges for 2017 to bird towards!