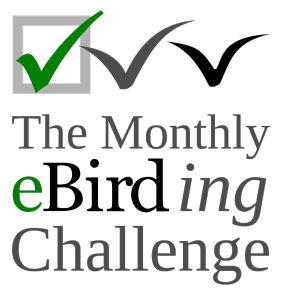 With several states extending travel restrictions, and the monsoons ramping up as well, it will be difficult for birders to travel in July. However, for many of our breeding birds, July is an important time of the year as young birds and fledglings have begun to move about on their own, trying to be independent and making their own decisions. From finding suitable sites to forage and roost, while avoiding predators, young ones have many challenges to face. So don't forget to keep an eye out for young birds and fledglings from gardens, balconies, and rooftops.
This month's challenge is very similar to the challenge for June: Upload at least one list per day all through the month of July. Each list should be complete, of at least 15 mins duration, and with no 'X's. 
If you see any evidence of breeding, we strongly encourage you to select the appropriate breeding code while uploading your sightings to eBird; this helps in understanding the breeding ecology of birds across India, which otherwise is poorly documented.
While observing/documenting breeding birds please follow these practices: maintain a suitable distance; don't use playback; don't trample habitats where birds are likely to nest. If you fear that others may notice your observations and disturb the birds you have seen nesting, you can delay adding your comments or photographs for a few weeks. Please follow the basic principles of birding ethics, including in photography.
With ongoing pandemic restrictions in mind, please ensure that you adhere to all instructions by central and local authorities while birding.
Please upload all your lists by 10 August 2020 so that we can announce the results soon after that. Here are the general rules of our monthly challenges. And check out the yearlong challenges for 2020 as well! You can keep track of fresh lists coming in from India on this page.
Important. if you are new to eBird, please read this description first, and do take a look at our quick-start infographic and also the more comprehensive Beginner's Guide.
The eBird mobile app is one of the easiest ways to upload your sightings. Here is a video to help you learn how to submit a checklist through the app.