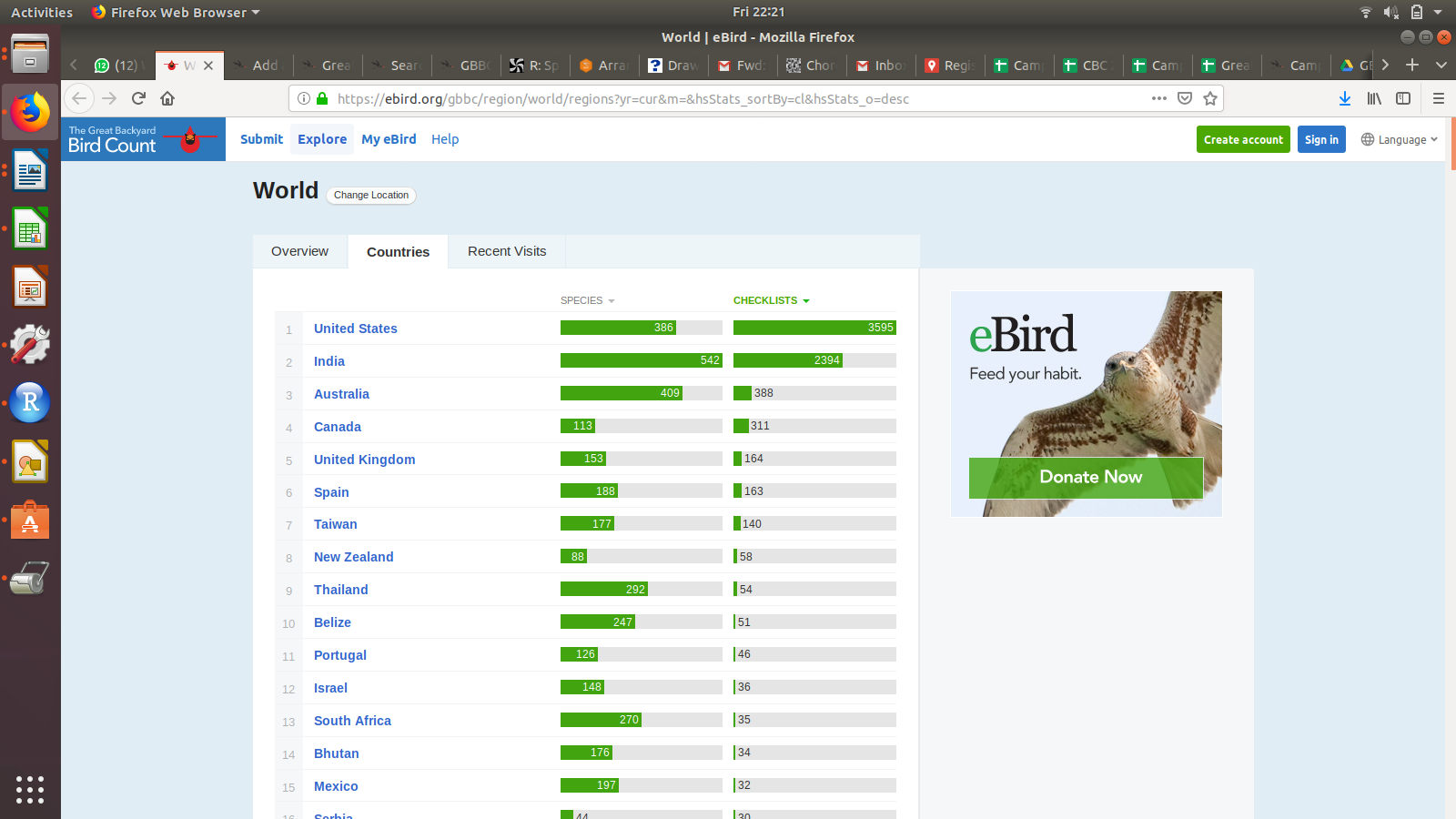 Here is the situation at the end of Day 1 of the Great Backyard Bird Count. Note that the numbers on the GBBC live submissions site may differ somewhat from those presented here because of the time lag as well as slight differences in methods of calculation.
Globally, India is high up in terms of both effort (number of checklists) and species.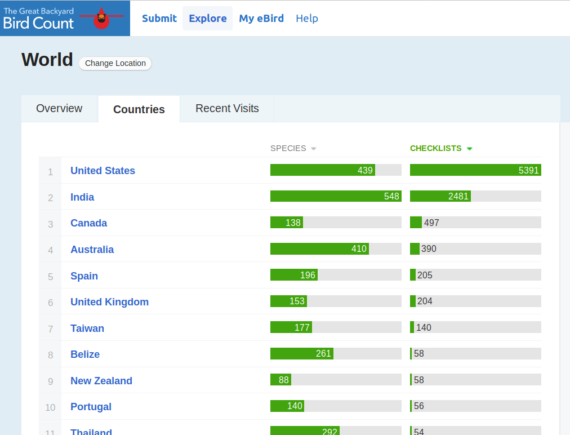 From India, 567 participants across 148 districts uploaded 2472 checklists, observing a total of 546 species. Special mention to Kerala and Himachal Pradesh which covered every district in the state on the first day.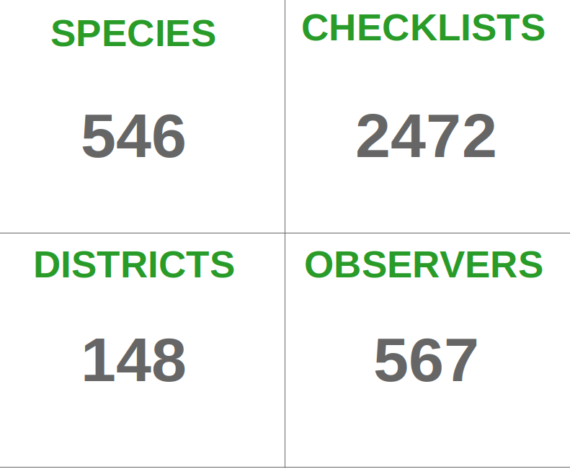 Here are some state-wise patterns for India: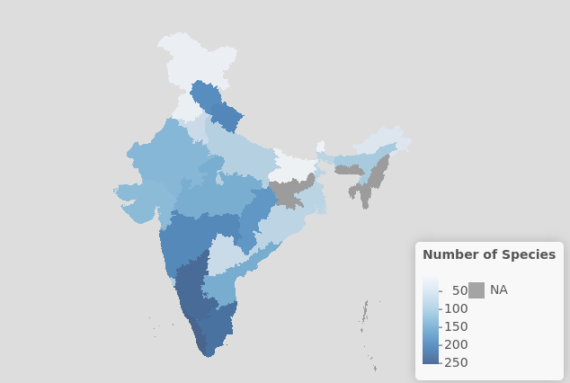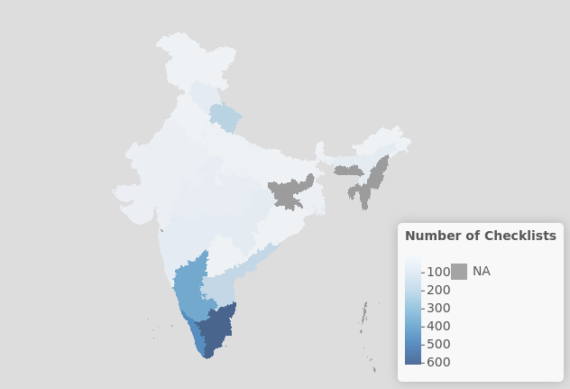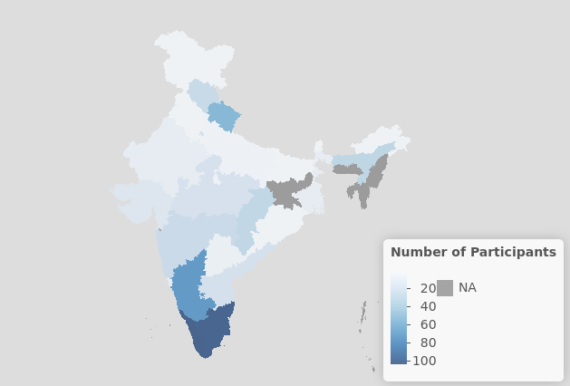 Here are top ten campuses in terms of species, and checklists:

We hope the weekend sees a surge of activity. Happy birding!
Banner image: Himalayan Bluetail (Orange-flanked Bush-Robin), Gaurab Talukdar/Macaulay LIbrary, from this checklist.