SPROUTS at Great Backyard Bird Count (GBBC) & Campus Bird Count (CBC) 2017
The Great Backyard Bird Count (GBBC) and Campus Bird Count (CBC), a Citizens' Science initiative coordinated locally by BirdCount India, was held from February 17-20, 2017. This global initiative encourages people to simply watch birds and record their observations and checklists in their online forum. Here is the report:
For GBBC-CBC 2017, we at SPROUTS, a partner organization of BirdCount India, approached people primarily by means of email and social media (Facebook, Whatsapp, Twitter) and encouraged them to watch birds in their locality, school, college or housing colony campuses for even short periods (15minute observation cycles) and participate in the GBBC and CBC. We supported them with any difficulties related with registration, uploading lists, identification and even conducted some group awareness events. For the people who were unable to upload their lists, we uploaded the lists on their behalf, under their registered names.
Ms. Amruta Padgaonkar, an Associate Educator of SPROUTS' coordinated and planned the strategy for GBBC-CBC 2017 along with Mrs. Neelima Nagarkar, a trustee of SPROUTS. They together created the basic route map for the execution of this year's event.
This year, we managed to rope in 20 lead individuals and organisations to participate in GBBC-CBC 2017. The locations of the participants weren't restricted to the Mumbai Metropolitan Region (MMR), but were also from other places across India, such as Chandrapur and Pune City in Maharashtra, Umaria in Madhya Pradesh and Ganjam and Khordha in Odisha. The enthusiastic participants, ranging from children to grown-ups from different professions, recorded observations at different times of day, in between classes, lectures and even during lunch breaks.
Names of participants (111 persons): Aakash Mairale, AH Wadia School (25 students+ 5 BNAC Volunteers + 2 teachers), Akshay Shinde, Ameya Lad, Amruta Padgaonkar, Anagha Padgaonkar, Anand Pendharkar, Apurva Patil, Aradhya Sardesai, Drupal Rathod, Durgesh Patil, Gauri Joshi, Jayesh Vishwakarma, Kaustubh Kamat, Neelima Nagarkar, Nikhil Sathe, Nishith Pursnani, Omkar Pai, Prabhu Swami, Pranad Patil, Ranjit Vishwakarma, Rishi Valmiki Eco School (50 students and 2 teachers), Shailesh Gupta, Siddharth Waradkar, Siddhi Wadke, Suraj Vishwakarma, Utkarsha Akre, Vaishnavi Kodakandla and Vidya Venkatesh.
Activities conducted for GBBC-CBC 2017
1) Rishi Valmiki Eco School bird watching session:
We reached out to various schools and managed to rope in students of Rishi Valmiki Eco-School, Goregaon, Mumbai. On February 17, the birding session that included 50 children and two teachers was initiated by an Jayesh Vishwakarma, an Associate Educator with SPROUTS. Jayesh conducted a slide talk on Basics of Bird Identification. Later, Pocket field guides and Game cards created by NCF were used to educate and guide these students during the bird walks. Five lists were uploaded for this location.

This slideshow requires JavaScript.
2) Birding at Arnala Beach, Vasai: Jayesh Vishwakarma, Aakash Mairale, Shailesh Gupta, Apurva Patil, Drupal Rathod and Akshay Shinde birded at Arnala Beach on Feb 19, 2017 and uploaded one checklist.
This slideshow requires JavaScript.
3) Birding at Ismail Yusuf College Campus, Jogeshwari: Jayesh Vishwakarma and Suraj Vishwakarma carried out birding activity at Ismail Yusuf College Campus, Mumbai and uploaded two checklists.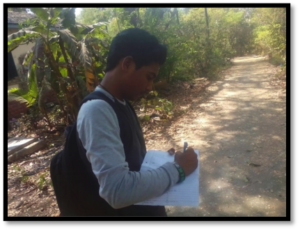 4) A.H. Wadia High School Bird Watching & Awareness Session: Prabhu Swami and Ranjit Vishwakarma along with 5 BNAC Volunteers led an outdoor bird watching session for 25 students and 2 teachers of A.H Wadia School in Bhavan's Campus, Andheri, Mumbai. They uploaded two checklists.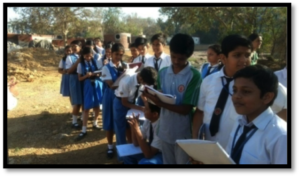 5) Bhavan's College Campus, Andheri (Mumbai): In Bhavan's College campus, SPROUTS' coordinators Jayesh Vishwakarma, Aradhya Sardesai and Amruta Padgaonkar planned and executed the event with a large team of students consisting of Akshay Shinde, Ameya Lad, Gauri Joshi, Utkarsha Akre, Apurva Patil, Siddharth Waradkar and Vaishnavi Kodakandla. With the effort of the team, for Bhavan's College campus they have uploaded a maximum of 16 bird checklists.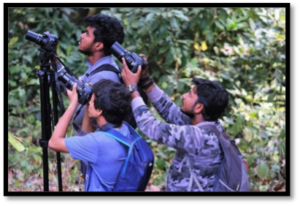 6) Window or Backyard Birding: Nishith Pursnani, Neelima Nagarkar, Vidya Venkatesh, Durgesh Patil and Kaustubh Kamat did window or backyard bird watching and uploaded their respective checklists.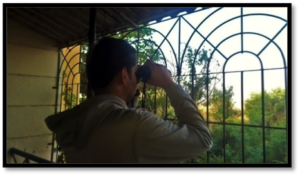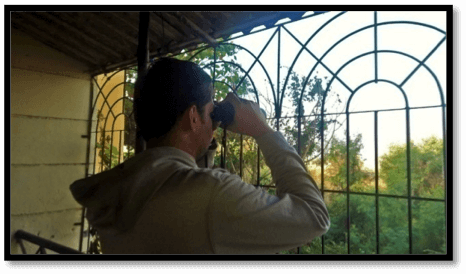 7) Efforts by other members: Amruta Padgaonkar along with her mother Anagha Padgaonkar undertook birding in three gardens in Malad, Mumbai. Nikhil Sathe along with his friend covered the JJ Hospital Campus and Siddhi Wadke did one birding session in Somaiya College, Vidya. Pranad Patil recorded his observations in Tadoba National Park, Maharashtra and Omkar Pai in Umaria, Madhya Pradesh. Anand Pendharkar uploaded checklists from both Odisha and two window birding lists from Tarun Bharat Society, Mumbai.
The observations were uploaded on eBird as soon as possible by participants or the co-ordinator. Through this activity, fresh and amateur birders learnt to identify resident and migratory birds, and closely observed their surroundings more than before. They came to know about the avian diversity that their campuses harbour and the changes taking place in their vicinity. The participants have also committed to continue uploading bird observations apart from the GBBC and CBC event. Few participants did bird watching for the first time on the occasion of GBBC 2017, justifying the efforts and validating the true motive of this initiative. At the end, a total of 76 lists were uploaded by 111 participants.
SPROUTS team is glad that we could rope in amateur and seasoned birders and encourage them to continue documenting birds around them.
Participant Feedback:
"I maybe casually birding from my area but because of GBBC I took out special time to bird watch and document the bird diversity in my backyard. Though I found it difficult to understand the importance of this initiative, I had a good experience. The best part was that I could bird according to my free time." – Durgesh Patil
"The activity has made me more aware of my surroundings. It makes me observe trees and buildings too. I spent time observing those moments looking at them. It is a great initiative to get amateurs to indulge in birding." – Vidya Venkatesh
– Anand Pendharkar, Neelima Nagarkar, Aradhya Sardesai, Amruta Padgaokar, Jerry Vishwakarma, Garima Bhatia