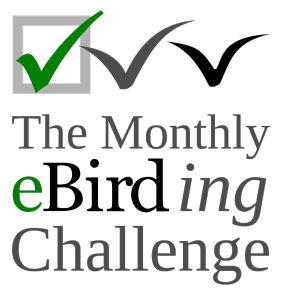 With the winter, the GBBC, and several other events and festivals – February is a month for birding quite unlike any other! Here is the breakup of birding in India in the month of February 2022 (with the previous month in brackets):
No. of birders: 5,708 (4,056)
Number of observations: 11.9 lakh (8.4 lakh)
Number of lists (all types): 79,501 (41,161)
Number of species: 1,083 (1,077)
Number of lists with media: 5,528 (4,840)
February Challenge:
The challenge for February was to upload 40 lists— in such a way that at least 20 lists were to be uploaded during four days of the GBBC and another 20 during the remaining twenty-four days of the month.
A total of 103 birders met the target. (These are excluding group accounts and those with no identifiable name):
Ajay Sarvagnam, AM Amsa, Amarjeet Kaur, Ambady Sasi, Amrit Raha, Anamika Chandran, Ananya Deshkar, Angeline Mano M, Ankush Nirmalkar, Anoop Nair, Anuranjan Singh Dhurwey, Aravind P S, Ashok Agarwal, Ashwin Viswanathan, Austin Sijo, BE Rajendran, Bobby M, Cheran Jagadeesan, Claudia Pinheiro, Deepak Gujar, Dhaval Shukal, Dhruba Saikia, Dr Mohammed Umer Sharieff, Dr Jishnu R, Dr. Adil A, Elavarasan M, Esha Munshi, Gaja Mohanraj, Ganeshwar S V, Garima Bhatia, H Nambiar, Hardik Dayal, Harikrishnan C P, Harsha Jayaramaiah, Hemanya Radadia, Jageshwer Verma, Janardhan Uppada, Jayadev Menon, Joseph Melkis Raja, Kalpana Jayaraman, Karthik Thrikkadeeri, Karthikeyan G B, Kedar Champhekar, Krishnamoorthy Muthirulan, Kunan Naik, Lakshmikant Neve, Malyasri Bhattacharya, Manju Sinha, Manoj Karingamadathil, Maxim Rodrigues K, Mayank Namdeo, Mohan Moolepetlu, Moovendan Ramalingam, Mrigender Joshi, Mukundan Kizhakkemadham, Nigin Babu, Parveen Shaikh, Pawan Koranga, Pazhani Manivannan, Prabhudatta Bal, Praveen Bennur, Premchand Reghuvaran, Rajkamal Goswami, Rama M V, Ramesh Shenai, Ramnarayan K, Renju TR, Sahana M, Sakthi Chinnakannu, Sandeep Kumar Reddy Gangasani, Sandhya Lenka, Sanjiv Khanna, Sarabjeet Kaur, Sasidharan Manekkara, Seema Tekam, Seena Karimbumkara, Selvam Muthusamy, Senan D'Souza, Shashikiran Ganesh, Shaurya Rahul Narlanka, Shilpa Gadgil, Shyamkumar Puravankara, Sreekumar Chirukandoth, Sreelal K Mohan, Sridevi P, Steffin Babu, Subhadra Devi, Sujatha Rangaswami, Sujith VS, Surendhar Boobalan, tony antony, Urjit Singh, Vaishnavi S, Vasen Suli, Vasi, Venus Joshi, Vidhya Swaminathan, Vigneshwaran B, Vijaya Lakshmi, Viral Joshi, Vishal Mistry, Vivek Kumar Patel, Vyomkesh Buch.
Many congratulations to all of them!
From these 103 names, one was drawn using a computer-generated random number. This person is Hardik Dayal (eBird profile) who receives a T-shirt (Endemic Birds of India) as a small gift in appreciation.
Are you birding towards the March 2022 eBird challenge that entails uploading at least 31 eligible lists- out of which 2 should be from 2 different hotspots where you eBirded during the previous three months (December 2021 to February 2022). In addition to this, at least 8 checklists should have observations that include any breeding code (except "F – Flyover" or "H – In appropriate habitat") . See here to learn more about the challenge.
And of course, there are also the yearlong challenges for 2022! A list of challenges at the global level can be seen here.
---
Header Image: Rusty-tailed Flycatcher Ficedula ruficauda © jaya samkutty/ Macaulay Library