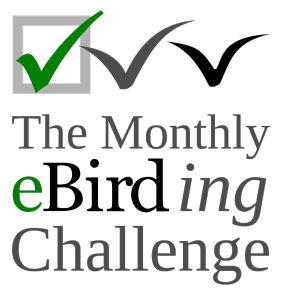 With the winter, the GBBC, and several other events and festivals – February is a month for birding quite unlike any other! Here is the breakup of birding in India in the month of February 2018 (with previous month in brackets):
Number of birders: 2,273 (1,476)
Number of lists (all types): 31,400 (16,500)
Number of observations: 5.1 (3.37 lakh)
February challenge
The challenge in February was to upload at least 20 lists during the GBBC dates and another 20 outside of those dates. Of the 2,273 eBirders in this month, 65 met the target. These are (excluding group accounts):
Abhin M Sunil
Adhithyan NK
AFREED MUHAMMED N V
Ajay Gadikar
ajin reji
Amal U S
AM AMSA
animesh manna
Anup Prakash
Arun B
ashok raj v m
Avinash Sharma
David Raju
Deepti Krishnan
Dinesh Pundir
Divya Subramani
Elavarasan M
Emanuel george
GOVIND GIRIJA
habeel sahal
Jamaludheen Karivelil
Jayadev Menon
Jaydev Mandal
Kiron Vijay
Kshitija Gupta
Lakshmikant Neve
Maneesh Rajvanshi
MAXIM RODRIGUES K
Meenangadi Birding
Mohammed Sayeer
Mohan Chandra Joshi
Mukundan Kizhakkemadham
Najeeb K
Nesrudheen PP
Panchapakesan Jeganathan
Parvaiz Shagoo
Periyasamy Rajangam
Pradeepa Sudhakar
Praver Mourya
Premchand Reghuvaran
Pushpa Puliyeri
Raja Simma Pandiyan
Raman Kumar
Ramit Singal
Ravi naidu
Renju TR
Sajeev Krishnan
sajitha siril
Sandhya Lenka
Selvaganesh K
Somoyita sur
Sreehari K Mohan
Sreekumar Chirukandoth
Sreekumar E R
sreekumar k govindankutty
SRINILA MAHESH K T
SUMAYYABI P V
Tarun Menon
vadivukkarasi A
VASEN SULI
Velayudhan C
Vidhya Sundar
Vinay Bhat
Vivek Puliyeri
vrinda lath
Many congratulations to all of them!
One name out of the above was selected using a computer-generated random number. The name is
Animesh Manna

who receives a copy of The Most Perfect Thing: Inside (and Outside) a Bird's Egg, by Tim Birkhead as a small gift in appreciation.
Are you doing your best to match the target for March (30 lists this month + 3 shared with 3 or more eBirders)? And there are a whole set of new yearlong challenges for 2018!