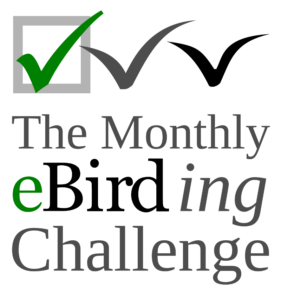 February is an exciting month. For four days in the middle of February, people from across the world go looking for birds as part of the Great Backyard Bird Count; and Indian birdwatchers are as enthusiastic as those in any other country. To mark the GBBC, the monthly challenge for February was to contribute at least 20 eligible lists during the GBBC, and an additional 20 lists in the other days of the month.
Here is a break-up of eBirding in India in February (with previous month in brackets). The jump in numbers in February is because of the GBBC.
Number of birders: 1,502 (998)
Number of lists (all types): 16,340 (9,962)
Number of lists (eligible only): 14,526 (8,383)
Number of observations: 3.15 lakh (2.2 lakh)
Of the 1,502 eBirders in February,  32 met or exceeded the target 20 and 20 lists. They are (as always, excluding group accounts):
Abhijith Surendran
Abhijit Menon-Sen
Ajay Gadikar
AM Amsa
Anish Aravind
Arabinda Pal
Arun Lal
Dilip K G
Dilip Polpakkara
Emanuel George
Ganeshwar S V
Govind Girija
Gunasekaran M
Hari Kumar
Indira Srinivasan
Namassivayan Lakshmanan
Nisha M
Panchapakesan Jeganathan
Parvaiz Shagoo
Premchand Reghuvaran
Ramit Singal
Renju TR
Selvaganesh K
Shanmugam Kalidass
Shubha Nava
Siva T
Sneha Gupta
Sreekumar E R
Srinivas Daripineni
Sumesh B
Swati Sidhu
Vidhya Sundar
Many congratulations to all of them!
One of these 32 was chosen using a computer-generated random number to receive a small gift, and that person is
Ajay Gadikar
who receives a copy of the book Kingbird Highway: The Biggest Year in the Life of an Extreme Birder, by Kenn Kaufman. You can read a review of this book here.
Here is the full list of all 1,502 eBirders from February 2016:
AADITHYE NAIR, Aaditya S Kumar, Aaqid Mukhdoomi, Aarohi O-Campus, Aasheesh Pittie, Abdul Ghaffar Ansari, Abdul Raheem Munderi, Abdul Wahab, abha manohark, Abhay Hule, Abhijeet Avate, Abhijeet Sable, Abhijeet Sawant, Abhijit Ekbote, abhijith a.p.c, Abhijith CWS, Abhijith R.S, Abhijith surendran, Abhijit Menon-Sen, Abhinav Chaudhary, Abhirami C, Abhirami M Jayakumar, Abhishek Gulshan, abhishek jamalabad, Abhishek Maiya, abhishek mohan, abhishek ravindra, ABINLAL M, Able Lawrence, Abu Arshad Khan, Abu Clicks, Aby Varghese, Adarsh Raju, Adarsh U G, Adithya Bhat, Adithy NLN, Aditi Sridhar, Aditi Surendra, Aditya Aravind, Aditya Chanekar, Advait Marathe, Afshan Husain, ahil rishi rajasekaran, Aidan Fonseca, Aisha Sultana, Aishwarya D, Aishwarya S V, Ajay Gadikar, Ajay Srinivasan, Ajinkya Supekar, Ajith K, Ajit Hota, AJU RAJU, Akanksha Saxena, Akash Gulalia, AKESH MESHRAM, akhil ashok, Akhil Bhardwaj, Akhilesh Kumar, Akhil menon, AKSHAY LONARE, Akshay Mokal, Akshay Onkar, Akshay Surendra, Akshita Jain, Albert relton, Albin Jacob, Alexis Greenwood, Alex Michael, Aljo Anand, Alkesh Thakare, Alpana Shukla, Amal U S, AM AMSA, Aman m, Amar Narayan , amir sohail choudhury, Amirtharaj Uthirasu, Amitayu Dey, Amit Gupta, Amit Kher, Amit Kumar, Amit Kumar Mondal, Amit Srivastava, Amol Lopes, amol mande, amol sawant, Amruta Padgaonkar , Amruta Varshini, Anagha Bagade, Anagha Padgaonkar, Ananda Banerjee, ANAND Osuri, ANAND PALANI, Anand Pandya, Anand Pendharkar, Anand Sundaram, Anand Y, Anantha Krishnan.K, Anbarasu Kesavan, Andrew Antonio Fernandez, Andrew Johnson, aneesh ks, ANEESH MATHEW, Aneesh Sasidevan, ANET-Andamans (group account), ANGELIN PRINCY, Angel Joy, Anila Manalil, Anil Kunte, Anil Mahajan, Anil sarsavan, anil subramaniam, anil thakur, ANIRUDDHA GHOSH, Anisha Rajan, Anish Aravind, Anish Mohan Thampi, Anita Mani, Anjali J, anjana hari, Anjitha Devarajan, Ankam Vishak Keerthi, Ankita Das, ankita sinha, Ankit Vikrant, Ankur Shringi, Anoop CR, Anoop King, Anoop Paul, Anoop Raj, Anshuman shah, Anto Christy, Anubhuti Jain, Anuj Saikia, Anup Chavda, Anup Prakash, Anuradha Krishnan, Anuradha Mehta, Anuradha Varma, Anurag Chandak, Anurag Singh , Anurag Vishwakarma, Anvith KS, Anwar Turk, Aparajita Datta, Aparna K, Apoorva Rao , Appavu Pavendhan, Arabinda Pal, Aradhya Sardesai , Arati Kumar-Rao, Aravalli Biodiversity Park ABP, Aravind AM, Aravind Balagopalan, Aravindh Soundararajan, Archana Jain, Archit Shrivastava , Arijit Mondal, Aritra Kshettry, Arjun CP, Arjun Kamdar, Arjun Kannan, Arjun S Menon, arjun suresh suresh, arkalgud nagaraja, Arka Sarkar, Arnab Pal, Arnold Goveas, Arpan Ghosh, Arpitha Jayanth, arsha cp, arshad ameen, Arsha K, Arthi Peru, Arti Sood, Arun C.G, Arun Chungappally , Arun Hegde, Arun Jap, Arun kumar, Arunkumar Santhanam, arun lal, Arun Mysore, Arun Pradeep, Arun P.Singh, Arun Varghese, Arun Venkataramanan, ARYAKUMARAN M, Arya Vinod, ASHIKA SHERIN, Ashish Bhatt, ASHISH CHOUDHARY, Ashish Gupta, Ashish Jha, Ashish Kothari, ashish kumar, Ashish Mantri, Ashis Kumar Pradhan, Ashoke Kumar Das, Ashok Kumar, Ashritha Anoop, Ashutosh Singh, Ashwin Bhat, Ashwin HP, Ashwini Jagathesan , Ashwinj Deosthalee, ashwin mohan, Ashwin Surendran, Ashwin Viswanathan, Ashwin Warudkar, Asokan Mash, astha chaudhary, Aswathy chandran, Aswin Nisanth, ATANU MODAK, Atharva Damle, Athira K Nair, Atindra Katti, Atul jain, Augustin Joseph, Avijan Saha, Avinash S Abujihalli, Avi Sabavala, Avishkar Munje, Ayush Ankit, Baalpandi Birder, Badri Narayanan Thiagarajan, BAHAR BAVISKAR, Balagopal VK, Balaji P B, Balwant Negi, Baseer Baniya, Bela Arora, Benedict Dutemple, benny ajantha, betsy selvakumar, Bhagyashree Ingle, Bhalachandra Shirolkar, Bhalchandra Pujari, Bhanu Prakash, Bhanu Sridharan, Bharath G P, Bharath UG, Bharat Kaneria, Bharat Venkitesh, Bhaskar Bora, bhaskor barukial, Bhautik Desai, Bhavani Ramamohan , Bhavesh Mengar, Bhawna Ghosh, Bhupesh Goyal, Bhushan Bramhane, Bibidishananda basu, Bijoy Venugopal, bijumon ke, Biju PB, Bikash Kalita, Bindu P V, bini thomas, Binu Piraroor, Bird Atlas Thrissur, Bird Snappers, Biruntha S, Biswajit Chakdar, Biswajit Singh, Biswajyoti Deori, Biswanath Mondal, Biswapriya Rahut, BKPATEL ARTS & LMPATEL COMMERCE COLLEGE SAVLI, Bopanna Pattada, Brindha v, BUBESH GUPTHA, bulbul muruges, CAROLYN ESPEY, CHANDRA BHUSHAN, Chandrahas Kolhatkar, Chandrasekaran Venkatraman, Chandra Sekhar Bandi, Chandra Shekara, Chandrashekar Sundaram, Chandrika Rao, Chandru M, Chayant Gonsalves, chena desai, Cheran Jagadeesan, chetan harikishandas joshi, Chetan Nadgir, Chetna Sharma, Chikkanna Government Arts College NSS & ECO Club Team, Chinmay Rahane, chithrabhanu pakaravoor, Chithra viswanathan, Chris Bowden, cibi aravind, CIBI WILSON, Cinchona GHS(Group account), CNS Nature, Colin Braganza, Conrad Braganza, Cuckoo Sebastian, Cyrus Moqtaderi, Dakshina Sudhir, Darshan Dudhane, david stanton, dayal rana, Dayani Chakravarthy, Debashis Chowdhury, Debasish Buragohain, Deborah Daolagupu, deborshee gogoi, Deepa Chandran, Deepak Sahu, Deepa Mohan, Deepika Shelar, Deepthi Chimalakonda, deepthi malu, Deepti Gupta, Dej Vignesh, Della Brown, Devarshi Gandhi, Devashish Jadia, Devi Ambika.S, Devi K, Devika Rani, Devika Sanghamithra, Devinder Singh Dhadwal, Devipriya K.S, devi s r, Dhananjai Mohan, Dhanapal Dhandapani, Dhanashri Salunke, Dhanesh Ayyappan, Dhanya S Nair, Dharitri das, Dharmaraj Patil, Dhaval Vargiya, dhiren malani, Dhruba Saikia, Dhruvam Desai, Dhruvaraj S, Digvijay Avate, Dijaraj Nair, diksha satarkar, Dilan Mandanna, Dilip K G, Dilip Polpakkara, Dilip Virkhade, Dimpoly Toppo, dinesh digal, Dinesh Kumar, Dinesh Pundir, dipak bowalkar, Dipak Gudhekar, Dipankar Lahkar, Dipti Humraskar, Dipu Karuthedathu, Divin Murukesh, Divya Goswami, Divya Mudappa, Divyapriya Chandrasekaran, DIVYA SINGHAL, Dnyanesh Rathod, DOLI BORAH, Donna Schulman, DORJEE CHEWANG Bhutia, Dp Srivastava, Dr.Anand Patel, Dr.Dr.hetal Shah, Dr George P J, Dr. Jagruti Rathod, Dr. Jayant Wadatkar, Dr. Joe Prasad Mathew, Dr. Krishna kumar, Dr. M N Astagimath, Dr. Pranab Bhagabati, Dr. Pritesh Nandvikar, Dr. Ravi M, Dr Somnath Waghmare, Dr Sumit Chakrabarti, Dr Tushar Ambadkar, Dr Vivek Dubey, Dubare JLR, Dumna Nature Society, Duraiswamy Navaneetham, D VAMSHI SHRAVAN, Dwiref Oza, Elavarasi P, Ellen Miller, Elrika D'Souza, elwood bracey, Emanuel george , EM Ganin, Eric Finley, Erika Mitchell, Esha Munshi, EVA HANSDAK, Ezhupunna Birders, Faiyaz A Khudsar, Farah Ishtiaq, Fareed Mohmed, Fauzia Arief, Felicia Shanthini, Firoz Hussain, Forrest Rowland, Gaja mohanraj, Gajanan Wagh, Ganesh Nagarajan, Ganeshwar S V, Gani Khatri , Garima Bhatia, Gaurang Bagda, Gaurav Isola, Gaurav Kadu, Gaurav Nalkur, Gayathree Krishna, Gaythri and Mansur Nature Photography, Gayyhri and Mansur Nature Photography, geeta goswami, Geetanjali Dhar, Geetha Venkataraman, George Armistead, Ginu George, gireesan tu, Gireesh Pallikkara, Giridhar Nayak, Girija Sankar Samal, Girish Chonkar, Gitanjali Barman, Gitanjali Katlam, Gnanaskandan Kesavabharathi, Gnaneswar Ch, GNCS Vadodara, gokul vadivel, Good Earth School, Gopalakrishna R, Gopal bhagavatula, GOVIND GIRIJA, G Parameswaran, gracy michael, great gray owler , G Thangavel, Guhan Sundar, Gunasekaran m, gurinder singh, Guruprasad Timmapur, G V Gopi, Hanuman Gawas, Haresh Varma, Hari Krishna Adepu, Harikrishnan S, hari kumar, HARI MAVELIKARA, Harish Chandra, Harish Dobhal, HARISH K, harish m r gowda, Harish Prakash, HARITHA KRISHNAN, Harpal singh, HARSHADA GAUNS, harsha nr, Harshavardhan Jamakhandi, Harsh Buty, Harshith JV, HARSHJEET BAL, Harshul Thareja, Hemant Dhadnekar, Hemanth Byatroy, Hemant Khedkar, Hemant Kirola, hemant kumar, Hemanya Radadia, Hema Sagare, Hemlata Purohit, hemraj duraiswami, herlin rosmi, Himabrata Chakravarty, Himangshu Dutta, HIMANGSHU GOGOI, Himansh Pahwa, Himanshu Dave, Hiranmayee Devi, Hiren Khambhayta, Hiren Patel, Hoolock Gibbon Eco Club, Hrishikesh Karmarkar, Hrishikesh Wandrekar, Husain Poonawala, Ikshan Ganpathi, Indira Srinivasan, Indrani Kulkarni, induchoodan sreedharan amalath, Ineyathendral TR, Instituteofbirdstudies Rishivalley, Ishaan Bidaye, Ishan Sadwelkar, Ismail Shariff, IVY JOHN, Jadeswamy Madaiah, Jafer Palot, Jagadeesan Krishnan, Jagriti Khanwalkar, Jaichand Johnson, jain pk, Jameela Parampatt, James Williams, janani manthena, Janhavi Rajan, Javed Ahmed, Javid Ihsan, Jayadev Menon, Jayaditya Purkayastha, jayakrishnan mannar, Jaya Kumar K, Jayan Thomas, Jayantika Dave, jaya peter, jaycee adoortown, Jaydev Mandal, Jayendra Bhalodiya, Jayesh Vishwakarma, Jaymie Arnold, Jeffin John, Jeffrey Gordon, jennifer Fernandes, Jeremy Bowman, jessu paul anand, Jignesh Kalavadiya, Jigu Patel, Jim Moore, Jinesh P S, Jishnu R, jithesh pai, Jithin Johnson, Jithin Krishna, jlr bandipur, J L Singh, J Nagaraj, jolly kv, Jonmani Kalita, Jorgen Thomsen, jose kaippallil, Joseph Morlan, Joseph Raj, JOSE RANI BABU, Jose V. Padilla-Lopez, M.D., joshua Dsilva, Jovina Fernandes, joydip mukherjee, Joydip Sinha, Joy Ghosh, Judith Heyer, jumi deka , Juri Gogoi, Juri Nath, Jyothish Nelson, Jyothsna M, Jyotirmoy Saikia, Kaajal Dasgupta, Kabini River Lodge, Kadambari Devarajan, Kahkashan Naseem , Kailash Prasad, Kalaimani Ayuthavel , kalpana jayaraman, Kalyan Varma, Kamala Nehru Ridge, Kannan AS, Kannan Natesan, Karan Kalsi, Karan Tambe, Karma Dorjee, karthick mahalingam, karthick raja, Karthik Enumulla, Karthikeyan G B, Karthikeyan Manickam, Karthikeyan Vaidyanathan, Karthik Teegalapalli, Kartik Kohad, Kartik Pomal, Karunakanth Bathula, Karuna Singh, Kashish Madan, Kathiresh D, Kathy Calvert, Kaustubh Rau, kaustubh rishi, Kavi Nanda, Kavin SG, Kedar Champhekar, Kedar Kelkar, Ketaki Deshpande, Ketki Marthak, Keystone NFLC, Khanjan Baxi , Khatija Ali, Khushboo ., Kingshuk Senlaskar , Kingsley David, Kiran Ahirrao, Kiran bagade, Kiran Karakulam, kiran more, Kiron Vijay, Kirsty Milward, Kirti Negi Bajoria, Kishore Panwar, KN Sivakumar, Komal Agrawal, Kranthi Kiran, Kranti Singh, Kripa Harishankar, Krishna Anujan, Krishna Dahal, Krishna Deepak, krishnajith jayamani, Krishna Kumar, Krishnamoorthy Muthirulan, Krishna Murari, Krishna Murthy, Krishnapriya Tamma, K.Sravan Kumar, Kulbhushansingh Suryawanshi, Kuldeep Deshpande, Kumari M, Kumar RR, Kunal Shah, Kunan Naik, Kuppusamy D, Lakpa Tenzing, Lakshmikant Neve, Lakshminarasimha Ranganathan, Lalnun Zira, Lansothung Lotha, Latha G A, Lauren Morgens, Lavanya Bhat, Leena Fernandez, lejish vp, Lekshmi Bhooshan, Lekshmi Jayakumar, Lekshmi R, Leo Joseph, Linda Swanson, lingesh kalingarayar, Liz Gordon, Lloyd Fernandes, lokesh tardalkar, Lonie Lahkar, L Vei, Maajid Ashraf, Macson D Almeida, Madavan R, Madhanraj A, Madhumita Panigrahi, Madhura Niphadkar, Madhurima Das, madhushri mudke, Madhusudhanan T, Magesh Ram, Mahalakshmi Jayaram, Mahalinga Prabhu S, MAHAMKALI SURESH, Mahathi Narayanaswamy, Mahesh madhu, Mahesh Sripathi, Maheshwar Manat, Maina Boro, Maithreyi Kamalanathan, maithreyi m r, malathi e, Malavika Gundawar, Mallika Rajasekaran, Malyasri Bhattacharya, Mamta Kumaru, Manabendra Raychoudhury, Manan Singh Mahadev, Manasi Thakare, Manas Samal, Manav Sajan, Mandar Bhagat, Mangesh Prabhulkar, Mangirish Dharwadkar, Manikandan R, Manipal Birders, Manish DHAKULKAR , Manjula Ravi, Manju Sinha, Manohara Kamath, Manoj k, Manoj K, Manoj Karingamadathil, Manoj Kumar Pati, Manoj Nair, Manoj Ram, Manoj Sankav, Martik Chatterjee, Marvelyn Dias, Mathew Joseph, mathi y, Matthew Sarver, Maulik Varu, MAXIM RODRIGUES K, Mayank Singh, Maya Ramaswamy, Mayur Raipure, M D Madhusudan, Md Shafi, Meenakshi Bharathan, Megha Chagtoo, Meghna Joshi, Megh Roy Choudhury, meher preetham, Mehul Bhadania , Michael Weaver, mike cousteau, Mike Prince, Milan Sojitra, MILIND SAWDEKAR, Mili Patel, Minal Patel, Minoti Asher, Miraj Hussain, Misha Bansal, Mithilesh Mishra, Miti Sekhon, Mittal Gala, Mohamed Musthafa Iqbal, mohammad sulaiman, Mohan K Pillai, Mohan Raj K., Mohanraj T, Mohd Suhail Rizvi, Mohit Aggarwal, Mohith Shenoy, Mohit Mehta, Mohit Sahu, Mona Patil, Monica Kaushik, Monika Brown, Monika Gandhi, Monisha Mohandas, Monsoon Jyoti Gogoi, Mou Jana, Mousumi Dutta, M Palanivelrajan, mridul anand, Mrs. PRIYA ILHE, M. S. Bacha, MUDASIR MALIK , mujeeb pm, Mukundan Kizhakkemadham, Mukund Thakkar, Mulagala Srinivas, Murali DC, Murtuza Hussain Abrar, Muthu Narayanan, Muthu Pandi, M V BHAKTHA, Mymoon M, Mytheeswaran T, Nabarun Sadhya, Nachiketh H K, Nagappan R, Nagaraj Guru Prasad, Nagaraju Dubare, Naidu Kumpatla, Naivedya Amarnani, Naman Goyal, namassivayan lakshmanan, Namita Tiwari, Nandhakumar Radhakrishnan, Nandkishor Dudhe, Narayan Sharma, NARENDRA UPADHYAYA, Natasha Pandit, Naveenlal P, naveen upadhyay, Navin Sasikumar, Navya r, Neeharika Gogoi, Neelam Khosla, Neelesh Pant, Neel Gadikar, Neelima Nagarkar, Neenu Abraham, Neeraj Amarnani, Neeraj Joshi, Neeraj Sharma, NEHA Kadethankar, Neha Waikar, NEJIB AHMED, Nelson George, Nessy Thomas, Nikhil Devasar, nikhil savant, NIKHIL SURESH, nilanjan chatterjee, Nilesh KK, NILUTPAL MAHANTA, Ninad Raote, NIRAJ NARAYAN BARUA, Niranjan A, Niranjana C, Nisanth Raveendran, Nisarga Srinivas, Nisargavedh Dhule, Nischint RV, Nisha Bhakat, Nisha M, Nishant Shah, nishith Kumar, Nishit Soni, nithish kumar, Nitin Kapoor, NitinKumar Bhatt, NITIN PETER, Nitin Saxena, Nitin Tomer, Nosherwan Sethna, Novice Birding, nupur s, omkar adhikari, Omkar Dharwadkar, omkar naik, Onkar Chalak, Ovee Thorat, Padhmanabhan. V, Padmanav Kundu, Palani Andavan Balasubramanian, Pallavi Shivalkar, Panchabhuta Conservation Foundation, Panchami Manoo Ukil, Panchapakesan Jeganathan, PANKAJ GUPTA, Pankaj Kumar Gharai, Pankaj raina, Pankaj Sharma, Pankaj Yadav, Panna Deb, Papori Talukdar, paresh gosavi, Parikshit Acharya, Parikshit Khisty, Parthana Gogoi, Partha S. Ghose, Parthiv Shah, Parvaiz Shagoo, PARVATHY AS, Parvez Kaleem, Pat Ravindran, Paul Bedell, pavan koduru, Pavan Ramachandra, Pavan Reddy, Pavithra Kumar, pavithra prasad, Pavithra Sankaran, PAWAN DARNE, Pawan Dhall, P. B. Samkumar, pemschoolofexcellence cbse-tirupur, perumal kothandapani, Phani krishna Ravi, Pia Sethi, Pinak Deshpande, Piyush Singh, Polly Poulose, Poojan Gohil, pooja pawar, Pooja Sagvekar, pooja s thakur, Poonam Nayaka, Prabha Bob, PRABHAKARAN.PV PRABHAKARAN.PV, Prabhakar Manjunath, Prabhat Kumar, Prabhu Ramachandran, Prachi Mehta, pradeep chandran a j, Pradeep Hegde, PRADEEP KM, PRADEEP KUMAR V B, pradeep parameswaran, Pradeep Sangwan, pradip chogale, Praffullata Muli, Pragoti Kalita, Pragya Agrawal, prajidev pillai, Prakash G, Prakruthi Subramanya, Pramod Venkatesh murthy , pranab c b, Pranav abi, Pranjal Mahananda, prapanch j, Prasad B kini, Prasad Khale, Prasad Natarajan, Prasanna Bhat, PRASANTH SRINIVASAN, Prasath Selvaraj, prashant bhagat, PRASHANTHA KRISHNA M C, Prashanth N S, Prashant kaneriya, Prashant Kumar, Prashant Pimpalnerkar, Prashant Srivastava, Prashant Tewari, Prathamesh Desai, Prathamesh Tiwari, Pratik Bhatt, Pratik Joshi, Pratiksha Kothule, Praveen es, Praveen Eshwarappa, Praveen J, praveen kumar , Praveen Manivannan, Pravin Shanmughanandam, Preet Deoghare, preeti mishra, Preeti Patil, Preety Konwar, Prema Kakade, Premchand Reghuvaran, Prem Prakash Garg, PRETHEETHA K R, Pritha Dey, PRITHIVI RAJ.S, Priti Bangal, PRITPAL PANJETA, Priya darshini, Priyadarshini K, Priyal Shah, Priyanka Hari Haran, Priyanka Justa, Priyanka Kalita, Priya Rajendran, Pronoy Baidya, Puneet Dhar, Punit Mehta, Purvash Jha, Pushkar Chaubal, Qazi Hammad Mueen Qari, rachna Atri, Rachna Gujral, Radha Rangarajan, Raghavendra Mukundarao, Raghavendra S, Raghavendra S N, Raghunath r, Rahul Jawalge, Rahul Khakhlary, rahul narlanka, Rahul Poral, Rahul Sarma, Rahul Shah, Rahul Wakare, Rajah Jayapal, Rajamanikam Ramamoorthy, Rajaneesh Ghadi, Rajan KC, Rajarajan V, Rajaram M R, Rajarathinam Jayaraj, Rajarshi Chakraborty, Rajashree Khalap, Raja Simma Pandiyan, Rajasree Vasudevan , Rajat Rastogi, Rajeev khandelwal, Raj Elangov, Rajendra Dave, Rajendra Gadgil, Rajendra Kamble, Rajesh Balakrishnan, Rajesh Bhalodia, Rajesh Dev Sarkar, Rajesh Kalra, Rajesh Lenka, rajesh luciddreamer, Rajesh m, rajesh n nayak, Rajesh Panwar, rajesh poojary, Rajneesh Suvarna, Rajoli Ghosh, Raj Phukan, Raju Kasambe, Rakesh Kalva, Ramakumar RS, Ramalingam Durairaj, Rama Neelamegam, Ramanibai Ravichandran, Ramanjinaiah v kolar, Raman Kumar, ramappa lokesha, Ramesh Desai, Ramesh Sannaci, Ram Gopalakrishnan, Ramit Singal, Ramjee Nagarajan, Ramnarayan K, ramraj s, Ramyabala Prabhakaran, Ranjan Barthakur, ranjani shettar, RANJINI MURALI, raphy kallettumkara, Rathish RL, Raveendran Natarajan, Ravi Arora, Ravi D, RAVI DHONGLE, Ravi Kailas, Ravi kiran Doma, Ravisankar S, Ravishankar S, Ravi Shihurkar, Ravi Viswanathan, REEF RCOEM, reema kurane, REENA SUNIL, Regin George, Regin Ross, Rejitha V, R Elumalai, renju tr, Renu Gandhi, renuka Vijayaraghavan, Resy George, Ribish Thomas, rima dhillon, Rima Dhillon, rinaldo stephen, Rinku Moni Kalita, Rinto Abraham, Rishabh Bezbaruah, Rishabh Birla, Rishita Pain, Ritesh Dighe, Ritesh Sharma, Rithika Fernandes, Ritobroto Chanda, Riyan Konkath, Robbie Fischer, Robert Polkinghorn, Robert van Zalinge, Rohan Chakravarty, Rohan Prabhu, Rohidas Revankar, Rohikanta Sijagurumayum, Rohit Chakravarty, Rohit Hirway, Rohith Nareddy , Rohith Srinivasan, Rohit Naniwadekar, Rojin V, Ronit Dutta, ronny augustine, Roopa V, Roozbeh Gazdar, Roshan Kamath, Roshnath R, Rotti Kadai School, Rouf Sadiq Tantray, Ruben Alexander, RUBUL DEKA, Rudraksha Chodankar, Ruta Kale, Rutuja Kukade , Sachet Khandeshwar, sachin chandran, SACHIN KRISHNA M V, Sachin Main, Sachin Ranade, Sachin Shurpali, SAC ISRO, Sadasiva Sahukar, Sagar Adhurya, sahana m, Sahil Rastogi, sahil salim, sajeesh radhakrishnan, Sajib Das, sajin seethi, Sakthi Malligarjun, sakthi manickam, Samad Kottur, Samarth Bharadwaj, Sameer Gautam, Sameer Sohoni, Samiran Jha, Samrat Kalita, Samrat Salve, Samyak Kaninde, Sanchita Garule, Sandeep Choudhary, Sandeep Gupta, sandeep keerthi, Sandeep Krishna Das, Sandeep Rattan, Sandeep Sakhare, Sandeep Sathyan, Sandhya Bajaj, Sandhya Lenka, Saneesh C S, Sangeetha Kadur, Sania M U, Saniya Chaplod, sanjay Barnwal, Sanjay Bisht, sanjay Chhimwal, Sanjay Karanth, Sanjay Malik, Sanjay Singh, Sanjay Sondhi, SANJAY TIWARI, Sanjeeva Nayaka, SANJEEV NALAVADE, SANJIV KHANNA, sanju majumder, Santhakumar Balraj, SanthanaKrishnan Natesan, Santharam V, santhosh kumar, Santosh Mahalik, santosh thakur, Sapna Jayaraman, Saransh Fattepuria, Sarath Babu N B, Sarath Champati, Sarath Chandran, Sarath S, Saravanan Chandrasekaran, sarayu ramakrishnan, sarbjeet kaur, Sarbjit Randhawa, Sashi Kumar, sasidharan manekkara, satheesan vn, Sathiamoorthi J, sathi nair, Sathya Chandra Sagar H S, sathya kumar, Sathyan Meppayur, Satish Kulkarni, satish siwatch, Satypal Singh, saul fisher, Saurabh Jawanjal, Saurabh Purohit, Saurabh Sawant, Savio Fonseca, Savithri Raman, Savithri Singh, Savitri Sardar, Saw Isaac, Sayali Kumar, sayali pawar, Scot Pipkin, Selvaganesh K, Selvarajan V, shahana sulthana, shahana thesrin, Shah Jahan, Shalini Singh, Shameena S, Shanmugam Kalidass, shantilal Varu, Sharada Ganesh, Sharada K Srinivasan, Sharad Apte, Sharada Ramadass, Sharad Kumar, Sharang Satish, sharan nivas, Sharan venkatesh, Sharanya JC, Shariq Khan, SHARMILA BABULAL, Shashank Birla, Shashank dalvi, Shashikantha Koudur, Shashikant S. Naik, sheeba nanjan, Sheik Mansoor M, SHEKHAR BOPARDIKAR, Sherman Garnett, Sheshachalam Iyengar, SHESHGIRI BAGDE, Shilpa Avate, Shilpa Gadgil, Shireesh Dharap, Shirish Joshi, Shishir MH, shishir shendokar, Shital Pradhan, Shiva Asapu, Shivakumar M, Shivangi Jain, SHIVANI JAISWAL, Shivaprakash Adavanne, Shivashankar Manjunatha, Shivi Mishra, Shiv kumar, shobita asthana, Shree padmini k, shri darshan shukla, Shrikanth nayak, Shruti Patil, Shry P, Shubham Alave, Shubham Gautam, Shubham Mudrale, Shubham S, Shubham Wagh, Shubha Nava, Shubhankar Madane, Shuvendu Das, Shweta Bhatt, Shwetha Bharathi, shyamkumar puravankara, Siddharth Kallam, Siddharth Natarajan, Siddharth Rao, Siddhesh Surve, siddhi said, Sid Padgaonkar, Sikhamoni Borah, simarani das, Sita Susarla, Sivaguru Noopuran PRS, sivajith k, Sivakumar SS, Sivakumar Swaminathan, Sivaprasad R, Sivapriya Subbiah, Sivaranjini k, Sivashankar Ramachandran, Siva T, skanda sn, Sneha Dharwadkar, Sneha Gupta, Snehasis Sinha, soham brahmbhatt, Soma Ateesh, Somashekhar Kulkarni, Somen Sarkar, Somoyita sur, Somraj Gupta, Sonia Sen, SONIKA KUSHWAHA, Soumya Banerjee, Soumya V, Sourajit Ghosal, Sourav Dinda, sourav maiti, S. Prithivi Raj., sravan kumar, Sreehari K Mohan, SREEJITH B, Sreejith Bharathan, Sreekumar Chirukandoth, Sreekumar E R, Sridharan j, Sridhar Gibikote, Sriharsha M, Srijit Mukherjee, Srikanth Buddola, Srinath Reddy, SRINIVASA MURTHY K, Srinivasan Desikan, Srinivas Daripineni, Srinivas Swamy, Sriram Prabhakar, Sriram Ravilla, Sriram Reddy, Sriram V, S Saravanan, S S Cheema, SS prasanth, stanly susairaj, Stefan Andrew, steffin babu, stephen dias, Subash Nachimuthu, Subbu Subramanya, Subhashini Sivasubramanian, Subhash Saha, subhasis roy, Subhasmita Patro, Subhra Pakhira, Subir Roy, Subodh Sharma, Subramanian Sankar, Subramniam Venkatramani, Subrat Kumar Sundar Ray, Suchetana Sen, sudeep r, Sudeshna Dey, sudhakaran kk, Sudhanshu Kothe, Sudhir Moorti, Sudhir Naik, Sudip Ghosh, Sugamya Shankar, Suhel Quader, SUJAN CHATTERJEE, SUJITH M, Sujit Kolke, SUJITRAJ DAS CHOUDHURY, SUKESH CHADHA, Suman Dey, Sumanta Pramanick, Sumedh Jog, Sumesh b, Sumesh Madhavan, Sumin George, Sumit Dookia, Sundara manikkam V R, Sundari Srinivas , Sundar Palanivelu, Sundar Raman, sunil kumar, Sunil Sreedharan, Sunita de Sousa, Suniti Bhushan Datta, Sunny Roy, Supriya Kumar, Supriyo Ghatak, surabhi mohan, Suraj Gurung, SURAJ NAIK, Surendhar Boobalan, Surendra Gohil, suresh ap, suresh kumar, Suresh Kumar, Suresh Rana, suresh sharma, Suresh V P Suresh, Surjeet Pathania, Surya Prakash, sushanta borthakur, SUSHILKUMAR SHEVAKARI, sushmita Devi, Susy Varughese, Swadha Pardesi, swamy N R, Swapna L John, Swapnaneehr Rana, Swapnil Wankhede, Swathi Bhat, swathi chandramohan, swathi H A, Swati Sidhu, SWATI UDAYRAJ, Swetashree Purohit, Swetha Menon, swetha V, SYAMILI MANOJ, syed ateeq, syed Mudassir, Syed Mustahsen, Syed Muzamil, Taksh Sangwan, Tanmay Jain, tanuja dasharath haunsbhavi, Tanya Seshadri, Tao Zhang, Tapas Biswas, Tarachand Wanvari, TARUN K ROY, Tarun Menon, Taukeer Alam Lodha, Team Asola, Tejas Vagadia, Tejaswini Limaye, Tezpur University Biodiversity Club, Thangamani Nithyanantham, Thejaswi Shivanand, TheNatureTrust (GroupAccount), Thirumoorti Ra , Thomas Falk, Thomas Job, Thomas Maloney, Thorkild Michaelsen, Tiger Club, Tilpat Valley, Ting-Wei Hung, titam dey, t kumar, tony antony, Trilok Rana, Tropical Forest Research Institute Jabalpur, T R Shankar Raman, tvsa hosur, Udayan Borthakur, Uday Wandkar, Ujwal Shankar, umar khan, Umesh Mani, Umesh Marudhachalam, Umesh Vaghela, unnikrishnan p v, Upma Manral, Usha Lachungpa, Usha Madhukar, Ushma Shukla, Utkarsha Akre, vaibhav sahu, Vaibhav Saigal, Vaidehi Gunjal, vairam L, Vairavan Chinnasamy, vaisakh george, Vaishali ⁠⁠⁠savkar, vaishnavi pote, Vandana Rajput, Vardhan Patankar, Varsha G, Varun Kher, vedang saunt, Vedant Khandelwal, Vedant Kumbhar, Veerendra Prabhu, Velsina Rodrigues, Vena Kapoor, Venkatesh Prasad, Venkatesh R, Venugopalan R, V H KRISHNA PRASAD , Vidhya Sundar, Vignesh Menon, Vigneshwaran B, Vijai Durairaj , Vijaya Appannasamy, Vijaya Lakshmi, vijay kumar, vijesh vallikunnu, Viji G, Vikas Agrawal, Vikas Madhav Nagarajan, Vikram Pagi, Vikram Penmetsa, Vikrant Choursiya, vikrant yadav, vinayak chavan, Vinayak Dangwal, Vinayak Pakhre, Vinay Bharadwaj, Vinay Nadig, Vinay Patel, vincent vinay, Vineeth Kumar, Vineeth Kumar C M, Vineeth Viswanath, Vinoba Anand, Vinod Bhagwat, Vinodh Ve, vinod k, Vinod Shankar, Vinod Venugopal, vipin v nath, Vipul Trivedi, viral joshi, Viral Pankaj, Virendra Mathur, visakan Duruvan, Vishal & Sophia D, vishanth kannan, Visheshika Baheti, vishnudas ck, vishnumilan s, Vishnu Narayanan, Vishnupriyan Kartha, Vishnupriya S, Vishnu Thavara, Vishvas Trikutkar, Vivek Chandran, Vivek Puliyeri, Vivek Sarkar, V N Raj, vrinda lath, VYSHNAV SASI K, Wahiba Humam, Wesley Rajaleelan, Yagnesh Desai, yambem soniya, yogendra hs, Yogesh Badri, Yogesh Parashar, Yousaf olavilam, Zareef Khan Lodha, Zuhail T
Are you doing your best to match the target for March (revisiting winter birding locations)? And there is also a set of yearlong challenges for 2016 to bird towards!