The Great Backyard Bird Count is a global bird count, during which thousands of birdwatchers all across the world look for birds for four days in February each year. It's great fun, and it helps create a snapshot of where birds are.
In India, we have been marking the GBBC since 2013, and participation has grown in leaps and bounds.
This year, the GBBC is on 18- 21 February
The Campus Bird Count will take place on the same dates
Coming soon more details on GBBC 2022 and CBC 2022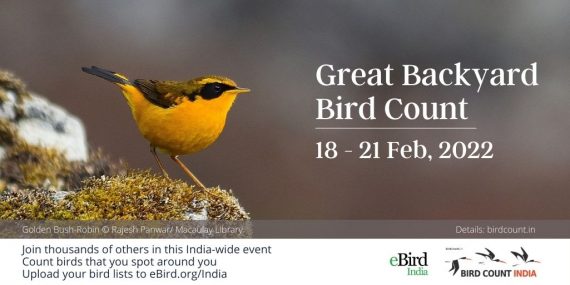 Links to events from previous years (with results) are listed below:
And here is the global website of the Great Backyard Bird Count.
---
Header Image: Spotted Owlet Athene brama © Nitin Chandra/ Macaulay Library