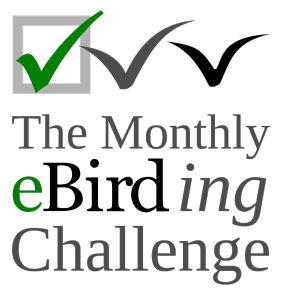 The last month of the year saw a slight increase in birding activity. Here is the breakup of eBirding in the country in December 2021 (with the previous month in brackets):
No. of birders: 3,522 (3,373)
Number of observations: 6.6 lakh (5.9 lakh)
Number of lists (all types):  32,401 (29,244)
Number of species: 1081
Number of lists with media: 5,369
December Challenge:
The challenge for December was to upload at least 40 lists and at least 5 out of the 40 to have 1 or more media. A total of 66 birders met the target. (These are excluding group accounts and those with no identifiable name):
Ajay Agarwal, Ajay Sarvagnam, AM AMSA, Ambady Sasi, Amod Gawarikar, Anuj Saikia, Arulvelan Thillainayagam, Arun George, Ashok Agarwal, Ashwin Viswanathan, B.R. Ansil, Bijoy Venugopal, Chitra Shanker, Claudia Pinheiro, Debashis Chowdhury, Deepak Gujar, Dhanapal Kondasamy, Dr Mohammed Umer Sharieff, Elavarasan M, Francis D'Souza, Gaja Mohanraj, Garima Bhatia, Jageshwer Verma, Janardhan Uppada, JOSEPH MELKIS RAJA, Kalpana Jayaraman, Karthik Thrikkadeeri , Karthikeyan G B, Krishnamoorthy Muthirulan, Lakshmikant Neve, Mohan Raj K., Navin P Mathew, Nigin Babu, Nosherwan Sethna, Prachee J, Praveen Bennur, Praveen Chavan, Prem Swaroop Kolluru, Rahul Singh, Rahul Pereira, Rajesh Radhakrishnan, Rajiv R, Ramesh Shenai, Raveendran K C, Sajeev Krishnan, Sakthi Chinnakannu, Sanjiv Khanna, Sarabjeet Kaur, Selvaganesh K, Shakti Vel, Shashikiran Ganesh, Shilpa Gadgil, Shino Jacob Koottanad, Shivaprakash Adavanne, Shyamkumar Puravankara, Sreekumar Chirukandoth, Steffin Babu, Sudip Simha, Supriya Kulkarni, Sushant Pawar, Vaishnavi S, Vidhya Swaminathan, Vigneshwaran B, Vijaya Lakshmi, Vikrant Prabhulkar, Vyomkesh Buch.
Many congratulations to all of them!
From these 66 names, one was drawn using a computer-generated random number. This person is Ramesh Shenai (eBird profile) who receives a copy of Bird Sense: What It's Like to Be a Bird by Tim Birkhead as a small gift in appreciation.
Are you birding towards January 2022 eBird challenge (to upload eligible checklists of a minimum of 15 minutes from at least 3 different wetlands)? And of course, there are also the yearlong challenges for 2022!
---
Header Image: Mrs. Gould's Sunbird Aethopyga gouldiae © Rofikul Islam/ Macaulay Library