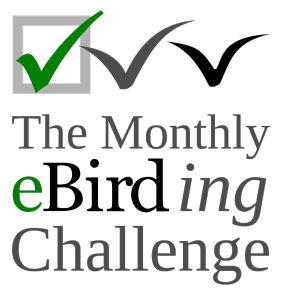 The challenge for November was to cover 3 distinct locations and upload at least 4 different lists from each of them. As we enter into the last month of the year, we also enter into the middle of what is peak birding season for most of the country. As the amount of birding increases, so do the number of lists being uploaded.
The challenge for December is straightforward – This month, just bird as much as possible and upload at least 31 checklists from the month. Each individual list must be at least 15 minutes long, and all checklists must be effort-based, no-X and complete.

This winter has been an exciting one already! There are reports of the influx of Common Cuckoos across the southern states, Siberian Thrush in Gujarat, Amur Falcons across the country, Lesser White-fronted Goose in Haryana, etc. There is no better way to be part of the fun than be out birding as much as possible!
We also have an additional challenge! The Gap-filling Challenge was announced last month. The Gap-filling Challenge this month (December) is to upload a minimum of 4 complete checklists

of at least 15 minutes duration each from one or more of the districts from the list of 317 districts that have 30 minutes or less of birding represented on eBird for December.
You can download the list of districts in any of the following formats: CSV XLS XLSX PDF
Please upload all your lists by 5 January 2017 so that we can announce the results the next day. All birders who reach the target will be named and recognised on this website. One of these names will be chosen at random to receive a small birding-related gift in appreciation.
Here are the general rules of our monthly challenges. Do check out the yearlong challenges! You can keep track of fresh lists coming in from India at this page.
Important. if you are new to eBird, please read this description first, and do take a look at the Beginner's Guide.