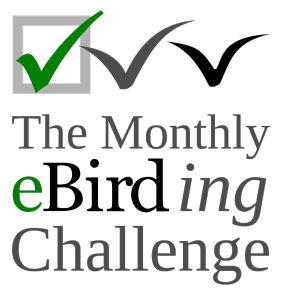 December is peak birding season in much of India. Here is the break-up of eBirding in India in Dec 2017 (with previous month in brackets).
Number of birders: 1,476 (1,288)
Number of lists (all types): 16,500 (12,800)
Number of observations: 3.37 lakh (2.42 lakh)
December challenge
The challenge for December was to upload at least 30 eligible birdlists (see the link above for details). Of the 1,476 eBirders in this month, 92 met or exceeded this target! They are (as always, excluding group accounts):
Abhin M Sunil
Aisha Sultana
Ajay Gadikar
Ameet Mandavia
AMIYARANJAN DAS
Anish Aravind
Ankit Vikrant
Anup Prakash
Aravind Amirtharaj
Arne Wenzel
Arnold Goveas
arun lal
Ashwin Viswanathan
Avinash Sharma
Chirag Munje
christian artuso
Colin Lamond
Craig Robson
Daniele Mitchell
David Raju
Dhananjai Mohan
Dr George P J
Elavarasan M
Emanuel george
fermin jose
Gaja mohanraj
Ganeshwar SV
GOVIND GIRIJA
Gowthama Poludasu
HARI MAVELIKARA
Harshith JV
HARSHJEET BAL
HG Prashanthakumar
Jageshwer verma
Jamaludheen Karivelil
Janardhan Uppada
Jayadev Menon
Jis Mon
Karunakar Rayker
Kumar Singh
Lakshmikant Neve
Latha Prabhakaran
Lloyd Fernandes
Mahesh Kashyap
Manju Sinha
Mohanan Choron
Mohan Chandra Joshi
Murugesh Natesan
Narendran M.M
Panchapakesan Jeganathan
PANKAJ GUPTA
Periyasamy Rajangam
PRASHANTHA KRISHNA M C
Prashant Negi
Praveen es
Praveen J
praver mourya
Praver Mourya
Premchand Reghuvaran
Pushpa Puliyeri
Puspita Jena
Rajendar Sahoo
Rajesh Panwar
Ramit Singal
raphy kallettumkara
Ravi naidu
Renju TR
Rutuja Dhamale
Sajeev Krishnan
Sandhya Lenka
Sanjay Sondhi
sasidharan manekkara
Selvaganesh K
Shah Jahan
Shekar Vishvanath
Sreekumar Chirukandoth
Sreekumar E R
sreekumar k govindankutty
Steffin Babu
Stephan Lorenz
subramania siva
Sudheesh Mohan
Surendhar Boobalan
Thanigai Velu
Tubin Babu
Varsha Raj
Vidhya Sundar
Vijaya Lakshmi
Vijaykumar Krishnamurthy
Vinay Bhat
Vinay Nadig
Vineith Malabaricus
Many congratulations to all of them!
All eligible lists of these 92 birders were put into a bag, and one list with media was selected, using a computer-generated random number. That list belongs to
who receives a copy of The Thing with Feathers, by Noah Strycker as a small gift in appreciation.

Are you doing your best to match the target for January (waterbird counts)? And there are a whole set of new yearlong challenges for 2018!