A workshop on bird monitoring and eBird was conducted in Bikaner on 25 July 2017. The workshop was organised with the help of Raja Bandi, with support from the local Forest Department office. A turnout of over 25 participants on a hot summer weekday was very encouraging!
The morning began with a short session of birding at the famous Jorbeed Conservation Reserve. Although more famous for the many winter visitors this site attracts, it did not disappoint. Birders were treated to the sight of several raptors, ravens and even 2 Sykes's Warblers! The site lived up to its remarkable reputations and the carcass dumps as well as the fields all around were a hub of activity.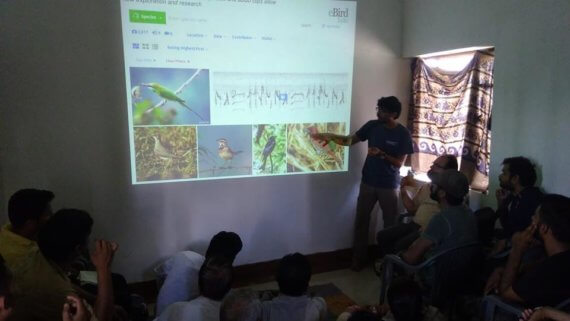 A small room in the FD camp at Jorbeed was to host the Bird Count India workshop. After a short breakfast, the participants moved to the room where everyone introduced themselves. The participants included the Deputy Conservator of Forests – Mr Ram Nivas, Additional Superintendent of the Police – Sh Surender Singh Rathore, faculty from Dungar College and Maharaja Gangasingh University – Dr Partap Singh and Dr Anil Arora – as well as their PhD students, several forests guards and officials, and birders and photographers from the region.
The workshop was conducted by Ramit Singal. It began with a quick guide on how to identify birds, how to take notes, before proceeding to topics about eBird, the value of the platform and how to use and make sense of the output. Questions about the review and filter process were raised and answered. As expected, it got quite hot inside the room and a light breeze outside drew the crowd to a more open area where everyone sat under the shade of a tree. Projects such as the Kerala Bird Atlas and the Mysore Bird Atlas were discussed. Questions about a range of topics kept being raised and the response was very positive.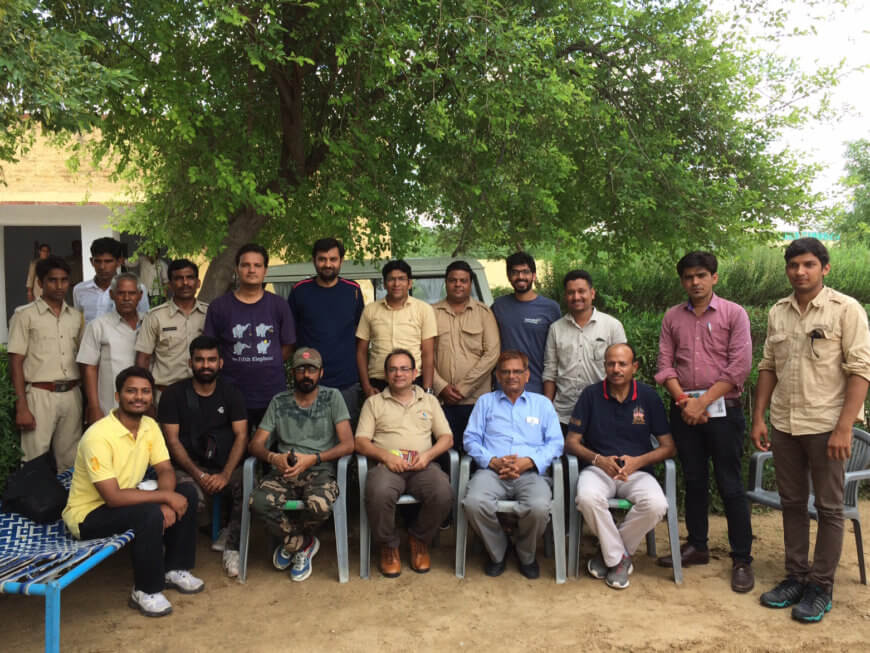 Bikaner is a relatively small town located in a very interesting region of India as far as the avifauna is concerned. Not surprisingly, birding is gaining ground here rather quickly. The current amount of documentation and information available on eBird and other online portals does not do justice to the rich and diverse birdlife of the region and its habitats. It is hoped that this will change in the coming years!
Many thanks to Raja Bandi, the Forest Department, the DCF Ram Nivas, the Add SP Surender Singh Rathore, faculty members from prominent institutions in the area, as well as all the participants in the region who made the workshop possible.
---
Header Image: Indian Roller Coracias benghalensis by Ranjeet Singh/ Macaulay Library