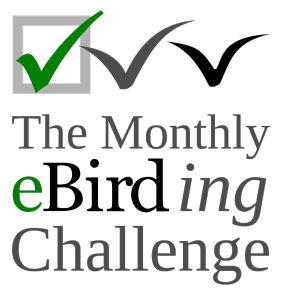 July's monthly challenge was all about sharing the joy of birding with fellow birders and friends. But now, resident birds should be about to finish nesting, the so-called 'lean' birding period is slowly coming to an end, and signs of returning migrants are already evident from all across the country. August marks the beginning of the passage migration (in variable amounts) across the country and birding regularly would help in noticing changes in birdlife in your region.
The challenge for August is to upload no-X, complete birdlists of at least 15 minutes duration, from at least 25 different days of the month.
This kind of challenge is to not only encourage us to bird more regularly but also to look for birds just about anywhere – from a balcony at home, during a break from work, at a bus stop, etc – and at all times!
Such birding is also more fun! It ensures that we keep our eyes and ears always on alert for the sights and sounds of birds. It also challenges and enhances our skills as birders – can we tell apart our resident bulbuls, doves or mynas just by sound? Or do we know what birds are found in the urban areas we frequent?
Please upload all your lists by 5 September so that we can announce the results the next day.
Here are the general rules of our monthly challenges. Do check out the yearlong challenges as well! You can keep track of fresh lists coming in from India at this page.
You can also take part in the global eBirder of the Month challenge!
Important. if you are new to eBird, please read this description first, and do take a look at the Beginner's Guide.