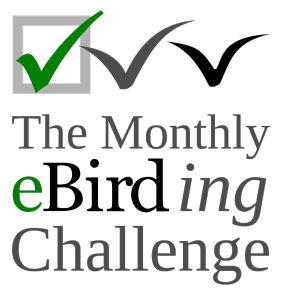 Note: We have updated the gift for the winner of this challenge. 
Despite severe rains in several areas, birdwatchers continued to observe birds in August, uploading more than twenty-four thousand checklists from all across the country!
Here is a brief glimpse of birding in August by the numbers (with the previous month in brackets).
No. of birders: 2,577 (2,321)
Number of observations: 3.9 lakh (3.5 lakh)
Number of lists (all types):  24,264 (19,339)
Number of species: 867
August Challenge:
The challenge for August was to upload 31 lists and 5 amongst the 31 to have breeding codes. A total of 64 birders met the target. (These are excluding group accounts and those with no identifiable name):
Congratulations to all these birders!
Ajay Sarvagnam, Ambady Sasi, Angeline Mano, Anirban Bhaduri, Anuj Saikia, Anuranjan Dhurwey, Aravind AM, Ashok Agarwal, Ashok Kolluru, Ashwin Viswanathan, Ashwini Bhatt, Bharatendra Singh Parihar, Bijoy Venugopal, Debashis Chowdhury, Deepak Gujar, Dr. Adil A, Elavarasan M, Gaja Mohanraj, Garima Bhatia, Hakimuddin F Saify, Harish Dobhal, Jigu Patel, Kalpana Jayaraman, Karthik Thrikkadeeri, Karthikeyan R, Lakshmikant Neve, Madhu Gupta, Malyasri Bhattacharya, Manjula Desai, Manoj Karingamadathil, Mehala Kumar, Mohit Sahu, Munish Gowda, Panchapakesan Jeganathan, Pazhani Manivannan, Prachee J, Praveen Bennur, Prem Swaroop Kolluru, Rahul Singh, Rajesh Radhakrishnan, Ramesh Shenai, Regin Ross, Sahana M, Sandeep Kumar Reddy Gangasani, Sanjiv Khanna, Sarabjeet Kaur, Selvaganesh K, Shashikiran Ganesh, Shilpa Gadgil, Shyamkumar Puravankara, Siddharth Biniwale, Sreekumar Chirukandoth, Sridevi P, Srinivas Mallela, Steffin Babu, Subhadra Devi, Sudip Simha, Sushant Pawar, Vedant Sapra, Venkatesh S, Vidhya Swaminathan, Vijaya Lakshmi, Vipin Paul, Vivek Kumar Patel, Vivek Sudhakaran.
The above list does not include group accounts and those with no identifiable names.
From these 64 names, one was drawn using a computer-generated random number. This person is Anuranjan Dhurwey who receives a T-shirt (Endemic Birds of India) as a small gift in appreciation.
Are you doing your best to match the target for September?
Also, see here for the fresh set of yearlong challenges for 2021!
---
Header Image: Short-eared Owl Asio flammeus © Mallika Rajasekaran/ Macaulay Library