We are happy to announce that today (5 Feb) morning, eBird in India crossed the milestone of 1 million records! More details will be provided in a following post, but we wanted to share this news with you as soon as possible.
Many thanks to all eBird users and all our partner groups across India — and congratulations as well!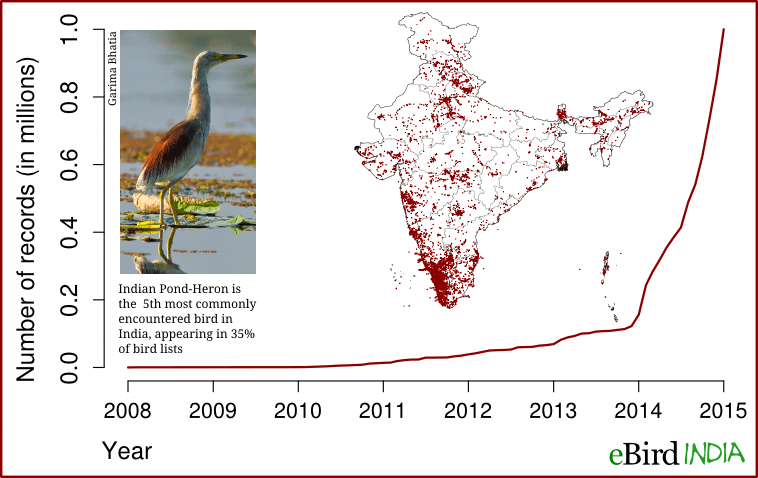 Note: a 'record' is an observation of a species at a particular time and location.