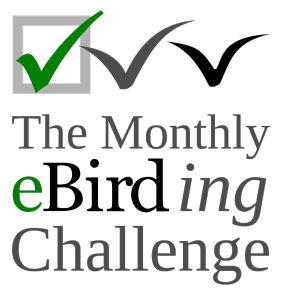 With the monsoon bringing a welcome break from the summer heat in some parts of the country, June is a good time to be out and about — for example looking for breeding birds. Here is the break-up of eBirding in India in June 2017 (with previous month in brackets).
Number of birders: 870 (995)
Number of lists (all types): 7,200 (9,300)
Number of observations: 1.27 lakh (1.69 lakh)
June challenge
The challenge for June was to contribute at least 30 lists through the month, 3 lists of which must contain a brood parasitic cuckoo (see the link above for details). Of the 870 eBirders in May, 34 met or exceeded this target. They are (as always, excluding group accounts):
Aisha Sultana
Ajay Gadikar
Aravind Amirtharaj
Arulvelan Thillainayagam
Arun Varghese
Ayush Rajotia
Chirag Munje
Elavarasan M
Ganeshwar SV
Gokul Vadivel
Govind Girija
Gowthama Poludasu
Jayadev Menon
Jaydev Mandal
Kadambari Devarajan
Karthick VS
Lakshmikant Neve
Manju Sinha
Mittal Gala
Murugesh Natesan
Namassivayan Lakshmanan
Panchapakesan Jeganathan
Pankaj Gupta
Rajesh Prasad
Sandhya Lenka
Selvaganesh K
Sreekumar Chirukandoth
Steffin Babu
Subramania Siva
Taukeer Alam Lodha
Thanigai Velu
Vidhya Sundar
Vidhya Swaminathan
Vinod Shankar
Many congratulations to all of them!
One of these 34 birders was selected, using a computer-generated random number. That person is
who receives a copy of How to be a Bad Birdwatcher, by Simon Barnes, as a small gift in appreciation.

Gap-filling challenge
The gap-filling challenge for June was to upload a minimum of four eligible checklists from any one or more of the 353 Districts that were represented by less than 30 minutes of eBirding in all previous Junes. A total of 248 complete birdlists of 15 min or longer were uploaded from 61 of the 353 target Districts, by 76 birders. Of these, 14 birders met the target for the gap-filling challenge, and these are listed below, together with names of the districts they uploaded 4 or more lists from):
Able Lawrence (UP-Rae Bareli)
Aisha Sultana (UP-Varanasi)
Elavarasan M (TN-Ariyalur)
Gourav Kumar Mishra (OR-Sambalpur)
Jaya Rakesh Kannan (MP-Panna)
Jaydev Mandal (AS-Chirang)
Jaydev Mandal (AS-Nagaon)
Karthick VS (OR-Kendujhar)
Manan Singh Mahadev (UP-Rae Bareli)
Milan Sojitra (OR-Sambalpur)
Nelson George (UP-Rae Bareli)
Santosh Kumar Thakur (HP-Una)
Saraju Dash (OR-Rayagada)
Somoyita Sur (AS-Nagaon)
Sreekumar Chirukandoth (RJ-Jaipur)
Many thanks to all of them for helping fill eBird gaps in India!
One person from these 14 was chosen using a computer-generated random number to receive a small gift. That person is
who receives a copy of A Bird's Egg: the Most Perfect Thing, by Tim Birkhead.
Here is the full list of all 870 eBirders from India in June 2017:
Aadrit Joseph, Aashish Aryan, abha manohark, Abhijeet Avate, Abhijeet Rasal, abhijith a.p.c, Abhijith surendran, Abhilash K, Abhimanyu Lele, Abhinav Chaudhary, Abhiram Sankar, Abhirup Khara, Abhishek ., Abhishek Ghoshal, abhishek gopal, abhishek ravindra, Abhishek S Padmanabhan, Able Lawrence, Achyutha Bhat, Adarsh V, Adhithyan NK, Adithya Bhat, Aditya Banerjee, Aditya Kulkarni, Adnan Raja, Afaq Majid, Afshan Husain, Aisha Sultana, Ajay B, Ajay Gadikar, Ajay Kumar, AJAY SHARMA, Ajaz Ansari, Ajinkya Supekar, AKHILA P, Akhilesh Magal, Akhilesh Nair, Akshara Gnanaskandan, Akshay Rao, Akshay Shinde, Akshay Surendra, Albin Jacob, Amal G Nath, AM AMSA, Amarendra Konda, Amar Mulwani, Ameet Mandavia, Ameya Deshpande, Amey Joshi, Amey Ketkar, Amit Brahmbhatt, Amit C Javgal, Amit kaushik, Amol Lopes, Amrit Krishna, ANAND Osuri, Anand Pendharkar, Anand Vachhani, anant pande, Anant Raina, Ander Buckley, Aneel Bisht, Aneesh Sasidevan, Aniketa Kabir, aniket paluskar, Anil Goyal, Anil Mahajan, Anil Menon, Anil tripathi, Anirudh Kamakeri, anisha jayadevan, Anish Aravind, Anisha Velayudhan.K, Anish Mondal, Anjan Roy, Anju G L, ankit joshi, Ankit Rajotia , Ankit Vikrant, Ankul Shetty, Ankur Shekdar, Ann Monk, Anoop CR, anshuman sarkar, Anu john, Anunita Kp, Anupam Singh, Anup Chavda, Anurag Chandak, Anurag Vishwakarma, Anuranjan Roy, Aparajita Datta, Aparna K, aparna s, Aravind AM, Aravind Amirtharaj, Aravindh Soundararajan, Archana k mohan, Archit Hardikar, Arindam Pal Choudhury, Arjun CP, Arka Karmakar , Arnab Chattopadhyay, Arnab Pal, Arnold Goveas, Arpit Deomurari, Arpitha Jayanth, Arul Paradise, Arulvelan Thillainayagam, Arun B, Arun Chungappally , Arun Kumar, Arun Prabhu, Arun Singh, Arun Varghese, Arun Venkataramanan, arushi bansal, Asad Kidwai, Asha Ashu, ASHA SOHIL, Ashish Babre, Ashish Gajjar, Ashish Gupta, Ashish Jha, Ashis Kumar Pradhan, Ashlin Hezakiel, Ashni Dhawale, ashok raj v m, Ashu Singh, Ashutosh Singh, Ashwin Bhat, Ashwini V M, Ashwin Viswanathan, Aswin Sukumaran Nair, Atanu Modak, Athira K Nair, ATHUL E S, Atish Banerjee, Augustin Joseph, Avinash Sharma, Avishkar Munje, Ayush Rajotia, Balaji Bharadwaj, Balasubramanian Sreenivasan, Balbir Arora, baljit singh, Balwant Negi, Bhaarat Vyas, Bhanu Sridharan, Bhaskar pandeti, Bhaskar Sati, Bhavani Ramamohan , Bibidishananda basu, Bimal Modi, Bimalnath Punnassery, Binduja Mohan, Bird Snappers, Biswanath Mondal, Brihadeesh Santharam, BS Lakra, caprisha vijay, caringnature preservemotherearth, Catherene Christian, CHANDRA BHUSHAN, Chandrasekaran Venkatraman, Chayant Gonsalves, Cheran J, chetan harikishandas joshi, Chetna Sharma, CHINMOY BANERJEE, Chinnamuthu C, Chirag Munje, chithrabhanu pakaravoor, Chris Bowden, Cinchona Govt High School(Group account), CNS Nature, David Phinehas, David Raju, Dayani Chakravarthy, Debayan Gayen, Deenamol Joy, Deepa Chandran, Deepak Dhakad , Deepak Parab, Deepa Mohan, Deepa Rane, Deepika Karanth, Denzil Britto, Deval Kadam, Devika Ps, Dev Vasudevan, Dhananjai Mohan, Dharmaraj Patil, Dharmendra Pare, Dhaval Vargiya, Dhiraj Nikhurpa, dhiren malani, Dhyey Shah, DIGANTA SOVAN CHAND , Dilip K G, dinesh digal, Dinesh Pundir, Dirty Bird, Divin Murukesh, Divya Mudappa, DIVYA SINGHAL, Divyesh Ghervada, DOLI BORAH, Douglas Ball, Dr George P J, Dr. Jayant Wadatkar, Dr Jishnu R, Dr.Krishna kumar. V, Dr. P.R.S. NAGI, Duraiswamy Navaneetham, Elavarasan M, Elias Rowther B., Emanuel george , Enakshi Bhattacharya, Evelyn Rangel, Ezhupunna Birders (group account) , Fareed Mohmed, fermin jose, Flower Girl, forest venkat, Gaja mohanraj, Ganesh R Mandavkar, Ganeshwar SV, Ganesh Yaligar, Gaurang Bagda, Gaurav Singh, Gauri Achari, GBCN Goa, Geeta Yadav, Geetha Raja, Geetha Venkataraman, Gillian Wright, Gireesan TU, Girish Dhandhukia , Girish Jathar, Glan Preethesh, Gnanaskandan Kesavabharathi, Gokul Krishna, Gokul Vadivel, Gopakumar VR, Gopalakrishna R, gopal prasad, Gopi Krishna, Gourav Kumar Mishra, GOVIND GIRIJA, Gowthama Poludasu, G Parameswaran, Guhan Sundar, Hakimuddin F Saify, Hanuman Gawas, hardik kalavadiya, hari b, Hari Krishna Adepu, Harikrishnan S, hari kumar, HARI MAVELIKARA, Hari Prasad, Harish Chandra, HARISH K, Harishkumar Suthar, Harish Prakash, Harpal singh, Harshada Kulkarni, Harsha Jayaramaiah, Harshavardhan Jamakhandi, Harshith JV, HARSHJEET BAL, Harshul Thareja, Hemant Bishnoi, Hemanth Byatroy, Hemant Kirola, Hemanya Radadia, hemraj duraiswami, Himanshu Dave, Himanshu Gupta, Hopeland P, Hrishikesh Rane, Hrudananda Behera, IBIS Andril, imran khan, Indira Srinivasan, Irshad Theba, irvin calicut, Ishani Vivek, Ishleen Kaur Wadhwa, Jadeswamy Madaiah, Jaichand Johnson, Jaidevsinh Rathod, Jamal Khan, Jameela P., James Williams, Janhvi Vyas, Jaswinder Waraich, Jatinder Vijh, Jayadev Menon, Jayan Thomas, Jaya Rakesh Kannan, Jaydev Mandal, Jayesh Ghanekar, Jeetendra Chaware, Jeevanandam Manoharan, Jiby Mathew, Jigar Patel, Jigu Patel, JISHNU K, Jitendra Sarmah, JITENDRA SINGH, jithesh pai, JITHIN M S, Joby Joseph, Joel Ranjithkumar , Joel Varghese Thomas, JOE M RAJA, JOGI DASS, John Ravindran, joshua Dsilva, JUGAL PATEL, Jwalant Desai, Jyothish Nelson, Kaajal Dasgupta, Kadambari Devarajan, Kahini Chilukuri, Kalaimani Ayuthavel , Kalyan Ineni, Kalyan Ramakrishna Chowdary Vundavalli, Kalyan Varma, Kannan AS, Kanwarjit Singh, Karthick VS, Karthikeyan Ponnambalamoorthy, Karthik Teegalapalli, Karthik Thrikkadeeri , Kartik Varma Namburi, Karunakanth Bathula, Karunakar Rayker, Kashyap R, Kausthubh K Nair, Kaustubh Rau, Kedar Champhekar, Ketan Shah, Khushboo ., Kiranmayee K, Kishan Meena, Kishore P, Kishore Raj, Krishna Anujan, Krishna Murthy, Krishnamurthy Vijaykumar, Krishnasamy P, Kulbhushansingh Suryawanshi, Kumaraswamy BR, Kumar RR, Kushagra Rajendra, kushal adaki, kuttettan munnar, Lakhan kohli, Lakshmikant Neve, Lakshminarasimha Ranganathan, Lalita Ashtekar, Latha G A, Lekshmi Jayakumar, Lekshmi R, Leons Mathew Abraham, Lloyd Fernandes, MADHUKAR Sharma, Madhu Mitha, Madhurima Das, Madhusoodanan MK, Magesh P, maithreyi m r, MAITREYA SUKUMAR, Mallika Rajasekaran, Malyasri Bhattacharya, Mamta Parmar, Manan Singh Mahadev, Mandar Bhagat, Mangesh Prabhulkar, Mangesh Tayde, Manipal Birders (Group Account), Manish Kadam, Manjeet Kaur Bal, Manju Mathew, Manju Sinha, Manoj Karingamadathil, Manoj Kiran Kurudimath, Manu Mengi, Marissa Menezes, Marvelyn Dias, Masilamani Selvam, Mathew Thomas, MAXIM RODRIGUES K, Mayukh Yerra, Mayur Gawas, M D Madhusudan, Md Shafi, Meghna Ranjit, Melvin Jaison, MetalClicks Ajay Ashok, Mihir Joshi, Mike Prince, Milan Sojitra, Milind Ganatra, Miraj Hussain, Misha Bansal, Mittal Gala, Mohak Katvi, Mohamed Salman, Mohanan Choron, Mohandas Giriyappa, Mohit Aggarwal, Mohith Shenoy, Mohit Joshi, Mohit Mehta, Mohit Sahu, Moinak Das, Monica Kaushik, Mrinalini Siddhartha, MS Raghunath, Mugdha Singh, MUKESH SALVI, Mukesh Sehgal, Mukundan Kizhakkemadham, murli krish uttarkar, Murtuza Abrar, Murugesh Natesan, Muskan Chawla, Nalini Aravind, NALINI RAMAN, namassivayan lakshmanan, Nandhakumar Radhakrishnan, Narayan Sharma, Narender Khaira, Narendra Lohabare, Naresh Babu, Naresh Vadrevu, Natasha Peters, naturesociety kottayam, Naveen unnimenon, naveen upadhyay, Neel Gadikar, Neeraj Amarnani, Neeraj Sharma, neha talegaonkar, Neha Talegaonkar, Nelson George, Niketan Kasare, Niketan Thakur, Nikhil Luktuke, Nikhil Vijay Gorde, Nilesh Das, Ninad Raote, Niranjana C, Niranj Vaidyanathan, Nisam Luxom, Nisarg Prakash, Nishant Shah, nishith Kumar, Nishit Soni, Nithin S, Nitin Tomer, Nitu S, N Mahathi , Noam Markus, Nosherwan Sethna, Nutan raj, Omkar Dharwadkar, Omkar Joshi, Padmaja Prabhu , Padmanav Kundu, padma ramaswamy, Pallab Prakash Saikia, Pallavi Arora, Panchapakesan Jeganathan, PANKAJ GUPTA, PANKAJ KOPARDE, Parag Rangnekar, paramita mazumdar, Parikshit Khisty, Parmil Kumar, partha sarathi, Parvaiz Shagoo, PARVINDER KUMAR, Paul Buckley, Pavan Ramachandra, Pavithra Sankaran, Payal Mehta, P. B. Samkumar, PC Banerjee, Periyasamy Rajangam, Phani krishna Ravi, Philip Thomas, Phil Walton, Pirkko Fernandes, Polly Kalamassery, Poojan Gohil, pooja pawar, Poornima Viswanathan, Pozhath Vijayan, Prabhanjan Behera, PRADEEP KUMAR V B, Pradeep Sangwan, Pradheep J, Pradnyavant Mane, Pranad Patil, Pranav Deo, Pranita B, PRANTIK RANJAN ROY, Prasad JN, Prasanna Deshmukh, Prasanna Gautam, Prasanna NS, Prasanna Parab, Praseeda John, prashant bhagat, Prashanth N S, Prashant Hulamani, Prashant Kumar, Prashant Subramanian, Prathamesh Desai, Pratiksha Powar, Praveen es, Praveen J, Praveen Tammy, pravin shanmughanandam, Pravir Deshmukh, Preeti Saini, Premchand Reghuvaran, Pridhvi Sabbineni, Prithivi Raj S, Priti Ramani, Pritish Behera, Priyadarshini K, Priyanka Bhagyavant, Pronoy Baidya, Punit Mehta, Purvash Jha, Pushpa Puliyeri, Raaj Bora, Rachit Singh, Raghubir Prasad, Raghu Nathan, Ragothaman Venkataramanan, Rahul Arora, rahul kala, Rahul Paranjape, Rahul Shah, Rahul Singh, Rahul Veeramageswaran, Raimund Barth, Raja Bandi, Rajaneesh Ghadi, Rajanna Venkatraman, Rajarajan V, Rajdeep Mitra, Rajender Singh, Rajendra Koranga, Rajesh Kalra, Rajesh mangal, Rajesh Panwar, rajesh poojary, Rajesh Prasad, Rajesh Radhakrishnan, Rajesh Rkm, RAJESH SHARMA, Rajinikanth Kasthuri, Raju Kasambe, Raju Kidoor, Ramakrishna Tummanapelly, Rama Neelamegam, Ramanjinaiah v Siddu, Raman Kumar, Rameshkumar Natarajan, Ramesh Shenai, Ramit Singal, Ramnarayan K, Ram Veer, Randeep Singh, Ranjini S, Ranjith Siji, raphy kallettumkara, RATNADEEP PATIL, Ratul Singha, raveendran kc, Ravi naidu, Rayan Pradeep, renju tr, Renuka Vijayaraghavan, Reuben Malekar, Rishi Palit, Ritesh Dighe, Rithik Agarwal, Ritobroto Chanda, Ritvik Singh, Riश Dharwadkar, RK Balaji, Rofikul Islam, Rohan Chakravarty, Rohidas Dagale, Rohit Chakravarty, Rohit Hirway, Rohit Mudadi, Rohit Parab, Rohit Sharma, Roozbeh Gazdar, Rudraksha Chodankar, Rushil Fernandes, Rustom Basumatary, Rutuja Dhamale, Saad Towheed, Sachin Dharne, SACHIN KRISHNA M V, Sachin Main, Sagar Adhurya, sagari majumdar, Sahana M, sahithya selvaraj, Sai Var, Sajeev Krishnan, Sajith K M, Sakshee Angre, Sanal Vk, Sandeep Bapat, Sandeep Krishna Das, Sandeep Sakhare, Sandeep Sathyan, Sandhya Lenka, Sangita Mani, Sanjay Karanth, Sanjay Malik, Sanjay Rahate, Sanjay Singh, Sanjay Sondhi, sanjeev Dhar, Sanjeev Goyal, SANJEEV NALAVADE, Sanjiv Khanna, sanju majumder, Sankha Bhattacharya, Sannidhya De, Santosh Bhatt Rai, Santosh Kumar Thakur ( Wildlifer) , Santosh Shitole, Santosh Singh, saparya s, Saraju Dash, Sarath Babu N B, Sarrah Reshamwala , Sarthak Agrawal, Sarvesh V, Sasidhar Akkiraju, sasidharan manekkara, sasi regha, Sathisha CH, Sathiyamoorti Chinnadhurai, Sathwara Ritul, sathya kumar, Sathyan Meppayur, Satya Chilukuri, Saurabh Agrawal, Saurabh Sawant, Saurav Dey, seema bassi, Sehajdeep Singh, Selvaganesh K, Selvaraj Rangasamy, Shahina Nowshad, Shah Jahan, Shakti vel, Shamshad Ali Baniya , Shanmugam Kalidass, Shanmugam Saravanan, Shantanu Mukherjee, Shanthi Ramakrishnan , shantilal Varu, Sharad Apte, Shashank dalvi, Shashank Prabhakar, Shashikant S. Naik, Shaurya Rahul Narlanka, sheeba nanjan, Sheela Panwar, Sheena S, Shekar Vishvanath, Sherjin Joel, SHEVIKA RAKKSHITHA, shishir shendokar, Shivi Mishra, SHIV PATEL, Shiwalee Samant, Shobana Ram, shobita asthana, Shravan Paralikar, Shrikanth nayak, Shubhadeep Mukherjee, SHUBHAM NAG, Shubha Nava, Shwetha Bharathi, Shyamkumar SOWNDARARAJAN, Siddharth Nayak, Siddharth S, Siddhesh Surve, Sidharth Srinivasan, Simran Tuteja, SIRISH KUMAR, Sivadas Chettur, Sivakumar AK, Sivakumar R, Sivakumar Ramasamy, Sivakumar S, Sivakumar SS, Sivakumar Swaminathan, Smitha.S. Govind, Sneha Gupta, Snehasis Sinha, Sohail Madan, Soma Ateesh, Somesh Goyal, Somnath Ghosh, Somoyita sur, Soni Nambiar, Sonu Arora, Souvik Das, Souvik Pal, S Prasanth Narayanan , Sreedevi A, Sreehari K Mohan, Sreejith Bharathan, Sreekumar Chirukandoth, Sreekumar E R, Sreelakshmi Subhash, Srikaanth Sekar, SRINAATH .R, SRINIVASAN M, Sriram Reddy, S S Cheema, SS prasanth, Steffin Babu, Subbu Subramanya, Subhadra Kondreddy, Subhajit Chaudhuri, Subhayan Chakraborty, Subin Sudheendran, Subi Panicker, Subramanian Sankar, subramania siva, Subramniam Venkatramani, Sudeshna Dey, sudhakaran kk, Sudha Sarojini, Sudheesh Mohan, Sugan Saravanan, Suhel Quader, Sujata Talegaonkar, Sujith soori, Sumanta Pramanick, Sumashini PS, Sumedh Jog, Sumesh PB, Sundar Palanivelu, sunil kumar, Suniti Bhushan Datta, Surajit Dutta, Surendhar Boobalan, Suresh C Sharma, Suresh Rana, Surya Prakash, Suryaveer singh Deora, Sushree Puhan, Susy Varughese, sutirtha lahiri, Swapnil Dhandhukia, Swapnil Thatte, Swapnil Wankhede, Swarna Ravishankar, Swati Kittur, Swati Sidhu, Swetashree Purohit, SYAMILI MANOJ, Syed Muzamil, Tamil Selvan A, Tanmay Jain, Tanmoy Das Gupta, Tanvi DG, Tanweer Alam, Tanya Seshadri, Tarachand Wanvari, Tarun Aditya, Tarun Menon, Taukeer Alam Lodha, Tejasvi S Acharya , Terri Hurley, Thanigai Velu, Thejas Js, TheNatureTrust (GroupAccount), The Pollachi Papyrus, Thiruppathi p, Tilroy Fernandes, Tom Allin, tony antony, Trilok Rana, Tripti Shukla, Trishant Simlai, T R Shankar Raman, Trupti shah, ts prasanth, Twisha Sangwan, ubais A, Ulhas Anand, Umesh Vaghela, UNAIS valiyora, Unmesh Paranjape, Uttara Mendiratta, Vaidehi Gunjal, Vaijayanti Gadgil, varghese george, Vasudeesha H, Venkatesh Prasad, Venkatesh R, Venkat Iyer, Venugopalan R, Vidhya Sundar, Vidhya Swaminathan, Vidya Raju, Vignesh Menon, Vigneshwaran B, Vijaya Lakshmi, Viji G, Vikas Madhav Nagarajan, Vikas Saini, Vikas Verma, Vikram Goyal, Vilas Mahajan, Vinayak Ohri, Vinay Bharadwaj, Vinay Bhat, Vinay Das, Vinay Nadig, Vineeth Kartha, vinodh D, Vinod KT, Vinod Shankar, Vinod Verma, Viral Pankaj, Viral Patel, Virender Sharma, Vishambhar Agarwal , VISHNU K, Vishnupriyan Kartha, Vishnupriya S, VISHNU SHANKAR, Vishnu Vinod, Viswanath Tk, vivek goyal, Vivek Singh, vrinda lath, Will McPhail, Wilson Robin, Yagnesh Desai, Yann rudent, Yogesh Parashar, Yogesh Patel, Yogish Holla, Yousaf olavilam, Yudhajit Kundu, वेद saunt.
Are you doing your best to match the target for July (31 lists through the month)? And do keep an eye on the yearlong challenges for 2017!