Having started in 2005 in Mumbai, the India Bird Races have spread to many cities and regions of the country. The idea is to search for birds from dawn to dusk and record as many species as possible while enjoying being outdoors and watching birds!
For more information, and to look for a Bird Race in your city, click here, and there is a related website here.
The sightings during the various bird races are meant to be recorded in eBird, to create a long-term record of bird distribution and abundance in the country. Here are some guidelines for using eBird during the bird races.
Each team should designate a person to keep track of bird sightings. This is ideally done directly on the eBird app — it's the quickest and most efficient way. The designated person should be familiar with using eBird already.
For each location, create a separate birdlist, which includes all species seen or heard, together with counts. The app will ask for effort information for each list, including distance travelled, duration.
Birds seen while travelling from one location to another should be put in separate lists, with location tagged as near as possible to the actual place seen. These lists would be 'incidental' in eBird parlance.
You can keep the lists unsubmitted, and keep starting a new list for each new location. At the end of the day, review each location's list to check for errors and to add any useful notes/comments.
During list upload, you will be given the option to 'share'. This means to copy the list into another eBird account. Please share with all your team-mates and (depending on instructions given locally) with the India Bird Races central account. You will need the eBird usernames in order to share your list.
Happy Birding!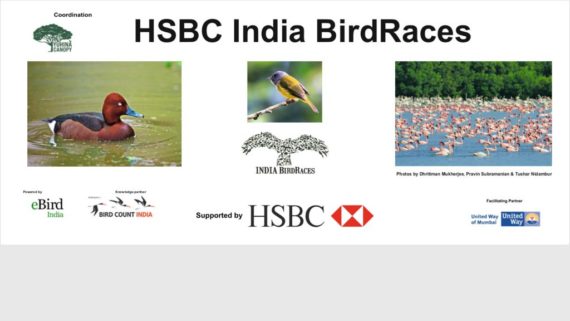 ---
Header Image: Greater Painted-Snipe Rostratula benghalensis © Lars Petersson/ Macaulay Library