International Vulture Awareness Day at Ramadevarabetta Vulture Sanctuary, Karnataka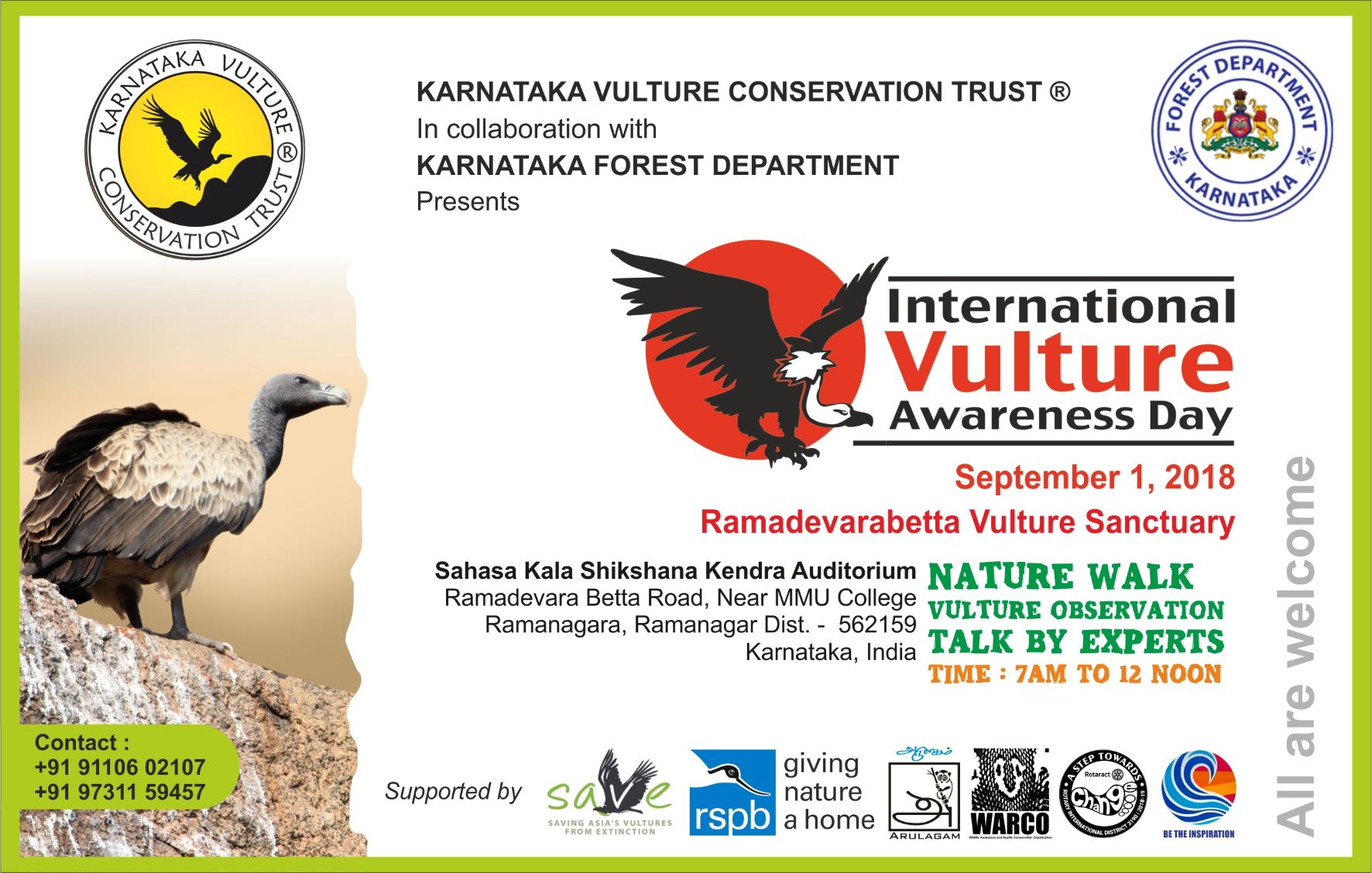 Join us at Ramadevarabetta Vulture Sanctuary this Saturday 1 September to celebrate vultures and see some of the efforts that are being made to halt their drastic decline, as Karnataka's contribution to International Vulture Awareness Day.
The morning programme includes a public nature walk, including vulture observation*, and short talks about the vulture crisis and conservation measures, at the Ramadevarabetta Vulture Sanctuary near Ramnagara. It starts at 7am for the walk and 9:30am for the talks, which will include:
Ramadevarabetta Vulture Sanctuary – Subbu Subramanya
Saving Asia's Vultures from Extinction – Chris Bowden
Vulture Decline: A Global Concern – Dr Devojit Das (veterinary practice)
The event is organised by Karnataka Vulture Conservation Trust in collaboration with the Karnataka Forest Department, and all are welcome to join in.
Meet at:
If it is raining hard at 7am (as last year!) then there will be an extended programme of talks and informal chat at Sahasa Kala Sikshana Academy so meet directly there. Breakfast will also be available there at 9am.
For more details contact Shashi on 97311 59457.
Follow SAVE's efforts to understand more about the problems facing vultures in Asia, and the efforts being made to restore populations at https://www.save-vultures.org/
* Unfortunately vulture sightings cannot be guaranteed! Whilst we should be lucky, do note that the Indian Vultures that nest here often fly off between 9 and 9:30, so don't be late if you want the best chance of seeing them.