The third Tamil Birders' Meet was held at PSN College of Engineering and Technology, Tirunelveli, on 12 and 13 November 2016, with about 150 participants.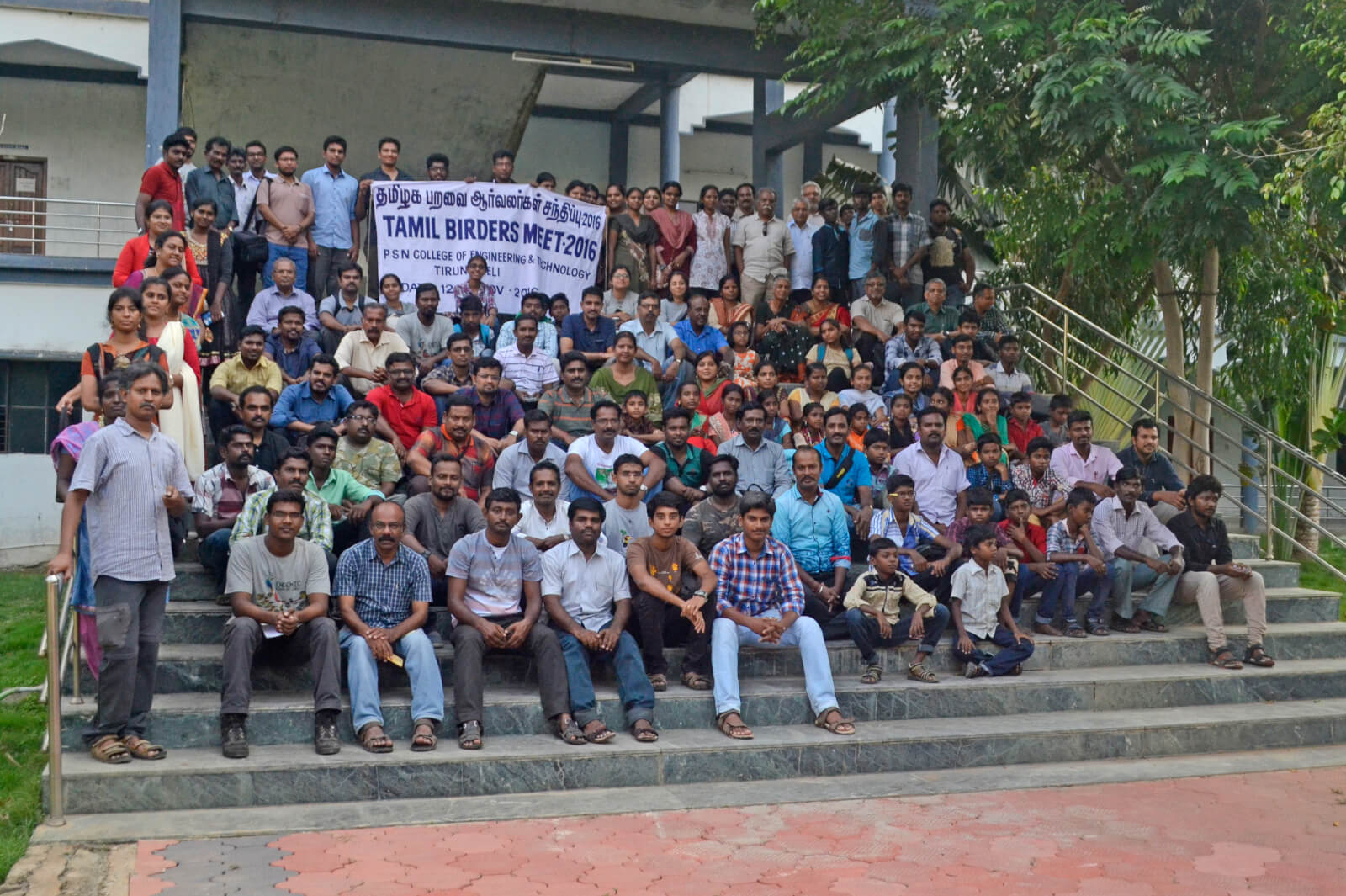 A number of talks were presented, including on Wetlands of Kanyakumari district by Dr. Robert Grubh, Birding in Tamil Nadu by S. Theodore Baskaran and Status of Vultures in Tamil Nadu by Bharathidasan. There were sessions on bird identification, sketching birds, bird games for school students, Tamil poems on birds, and poster presentations. The upcoming Pongal Bird Count 2017 was also discussed.
Click on the image below for a full report (pdf on google drive).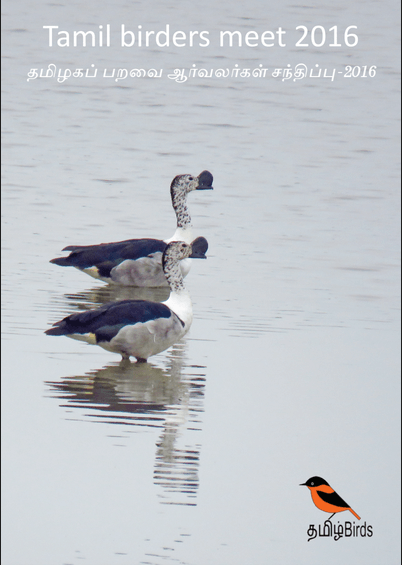 You can read more about the Tamilbirds group here.