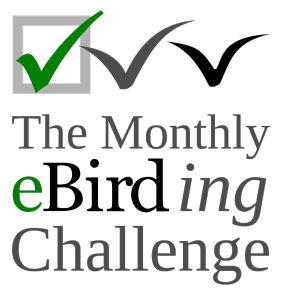 September sees a rush of migrants arriving in India, some that stay the duration of the winter and others that move on after a few days. As a result, September normally sees an increase in birding activity in our country. Here is the break-up of eBirding in India in Sep 2020 (with the previous month in brackets).
Number of birders:  1,946 (1,810)
Number of lists (all types): 17,932 (17, 293)
Number of observations:  3.04 lakh (2.7 lakh)
September Challenge:
The challenge for  September was to upload at least 40 lists in such a way that 20 lists were to be uploaded during the 1st half of the month (1-15 Sept), and another 20  lists in the other half (16-30 Sept). A total of 98 birders met the target. (These are excluding group accounts and those with no identifiable name):
AAKIB HUSSAIN, Abhin M Sunil, Ajay Agarwal, Ajay Sarvagnam, AM AMSA, Ananyaa Dobhal, Anbu Damodaran, Angeline Mano, Ansar  Khan, arun kumar, Ashith  Sanjay Prasad, Ashok Agarwal, Bhuvan   Raj, Bijoy Venugopal, C K SMITHA, Chandrika Khirani, Claudia Pinheiro, Deepak Gujar, Dhruba  Saikia, Dr. ADIL A, Fasiha BHR, fermin jose, Garima Bhatia, Hakimuddin F Saify, HARI MAVELIKARA, Harish Babu M, Harish Dobhal, Harsha Jayaramaiah, Hemant Ware, Hemraj Patil, Isha Lande, Jageshwer verma, Janardhan Uppada, Jaya Rakesh Kannan, Jayadev  Menon, JOSEPH MELKIS  RAJA, KARTHIKEYAN R, Karunamoorthy S, Kavungal Ravi, keshar  singh, Krishnamoorthy Muthirulan, Kshitija Gupta, lakshmi bharadwaj, Lakshmikant Neve, Lathish  R Nath, Libin abraham, Madhu Gupta, Manju Sinha, Maxim Rodrigues K, Mehala Kumar, Mohanan Choron, Moovendan Ramalingam, NARAYANA NARAYANA, Navaneeth Sini George, Navin  P Mathew, Nitin Marathe, Payal Mehta, Praveen Bennur, Praveen J, Prem swaroop Kolluru, Premchand Reghuvaran, Priya G, Rahul  Singh, Rajeev Gejje, Rajesh Radhakrishnan, Raju Ankasamudra, Ramesh Shenai, Ramnarayan K, Regin Ross, Renju TR, Revathi CM, Rishikesh  Lande, Robin  Koshy, Sajeev Krishnan, Sakthi Chinnakannu, Sangita Mani, Shaurya Rahul Narlanka, shiju Babu, Shilpa Gadgil, shreenidhi jayadeva, shyamkumar puravankara, Sreehari K Mohan, Sreekumar Chirukandoth, Steffin Babu, Subhadra Devi, Surendhar Boobalan, tanuja dasharath haunsbhavi, Tejas Praveen, Utsav Biswas, Vaibhav Deshmukh, VASEN  SULI, Venkatesh S, Vidhya Swaminathan, Vigneshwaran B, Vijaya Lakshmi, Vikas Saini, Vikrant Prabhulkar, Vivek Sudhakaran,
Many congratulations to all of them!
From these 98 names, one was drawn using a computer-generated random number. This person is Ajay Agarwal (eBird profile) who receives a copy of The Curious Bird-lover's Handbook, by Niall Edworthy, as a small gift in appreciation.
Are you birding towards October's challenge (at least 31 lists, one during each of the 31 days of the month)? And of course, there are also the yearlong challenges for 2020!
Banner image: Booted Eagle by Subramanya C K/Macaulay Library from this
checklist
.