This is the first in a new series focussing on Patch Birding. In this series we highlight birders who have been faithfully visiting their patch, through this, learning the details of the bird life and its seasonality there.
1. Please tell us about yourself: where do you live and what do you do.
My name is Rahul and I live in J P Nagar 9th Phase which is near Anjanapura in Bangalore. I work for Information Technology Industry with a Software company in Bangalore.
2. Please tell us about your patch: where is it located, what habitats does it contain, how often do you visit and whether you follow any sort of procedure or protocol when visiting for birding.
The area I go, almost regularly, for my birding comes in Anjanapura. It is located near J P Nagar 9th Phase and spread across a portion of NICE road.
The area includes grassland patches, rocky outcrops, small pools of water and a drainage canal. I go birding in my patch once a week during the morning and 2-3 times a week during the evenings. I park my vehicle in one place and then cover the area by walking around. Being regular there I know the specific locations to look for certain birds. I am worried that soon many birds might lose their habitat as there are plans being made to build houses here.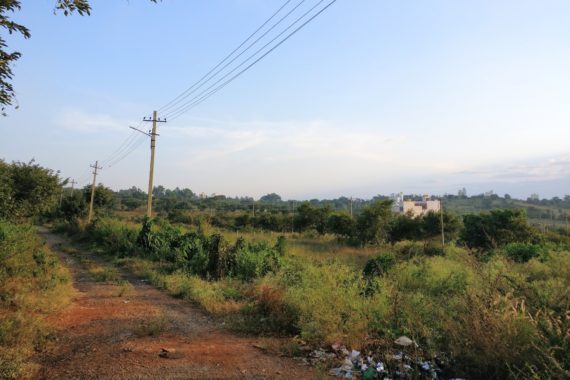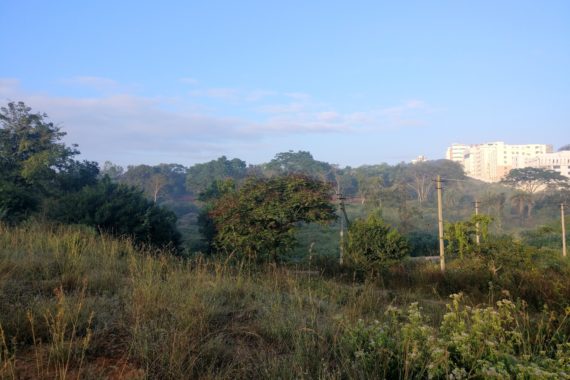 3. What birds are found in your patch? Please comment on any seasonal changes.
My patch is good for birds all year around. So far, I have documented around 150 species from this location. Most of them are residents commonly found in Bangalore, such as Indian Peafowl, Grey Francolin, Red-Wattled Lapwing, Spot-breasted Fantail, Rock Bush Quail, Nightjars, Malkohas, Bulbuls, Prinias and many more.
Winter specialties include Booted Warbler, Blyth's Reed Warbler, Green and Greenish Warblers, Brown breasted and Asian Brown Flycatcher. Indian Pitta is again a winter visitor to the south and is seen from around November in my patch. It stays for 3-4 months and leaves by summer.
I have seen a few rare birds too like Indian Eagle-Owl – they start showing up around July and stay around till October, after that they migrate locally. In March and April, there are increased sightings of Indian Nightjars. There isn't much grass around and they can be seen relatively easy, sometimes with the juveniles or eggs.
Also every year during their breeding season the Baya Weaver make nests, breed and raise their chicks.  The whole process of them weaving nests is soothing to the eyes. I also used to see White-naped Woodpecker frequently but have not seen them since the last 6 months or so.
4. Are there any highlights or interesting incidents that you would like to share?
I have had many incredible and interesting sightings. On one occasion I observed an Indian Nightjar with a juvenile for 3-4 days continuously at the same location.
I remember seeing coming face to face with an Indian Eagle-Owl and a pair of Mottled Wood-owls. I was mesmerized by the way they moved their head- back and forth, sideways and clockwise, almost in a rhythmic fashion.
I also have fond memories of seeing Pallid Harrier, Eurasian Sparrowhawk, Crested Hawk-Eagle. There is a good mix of small birds like Lesser Whitethroat, Common Iora, Bluethroat, Thick-billed Warbler. I would like to mention here. For the last three years, I am seeing one Eurasian Kestrel at the same location in my patch.
5. Has your understanding of the birdlife (diversity, seasonality, breeding, etc) of your patch increased over time? In what way?
Yes, after spending a good amount of time in my patch watching birds, I know exactly the places where to look for them. Over the last few years, I have learned what species to expect at what time of the year. Having witnessed the breeding of Indian Nightjars, Red-wattled Lapwings, Yellow-eyed Babblers, Baya Weavers, etc,  has increased my knowledge and understanding of these species.
Note: see the Anjanapura hotspot page in eBird to explore the birds of this wonderful location.