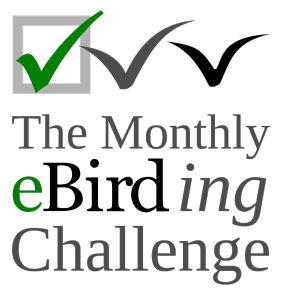 With September and its monthly challenge coming to an end, it is time to announce the challenge for October. Migrants are streaming through various parts of the country and birding activity is picking up as there are more birds to see! This month, the challenge is to spend as much time listing as possible.
The challenge for October is to spend an aggregate of at least 15 hours birding through the month. Each checklist must contain no-Xs, be of at least 15 minutes duration, and should be effort-based (i.e. Stationary or Travelling).
15 hours is not an easy target to meet! One way to reach that number would be to bird for about 30 minutes each day, with more time put in on the weekends. Remember, you can make a birdlist whenever you spend some time outdoors. It could be while taking a walk from one place to another, or waiting at a bus stop, eating by the roadside, sipping coffee on the balcony, and so on. 
---
The Gap-filling Challenge this month (October 2017) is to upload a minimum of 4 checklists of at least 15 minutes duration each from one or more of the target districts. The target districts are the 321 districts that have 30 minutes or less of birding represented on eBird in the month of October of all previous years combined.
You can download the list of target districts in any of the following formats: CSV (8 kb) PDF (32 kb)
Please upload all your lists by 5 November 2017 so that we can announce the results the next day.
Here are the general rules of our monthly challenges. And check out the yearlong challenges as well! You can keep track of fresh lists coming in from India at this page.
Important. if you are new to eBird, please read this description first, and do take a look at our quick-start infographic and also the more comprehensive Beginner's Guide.