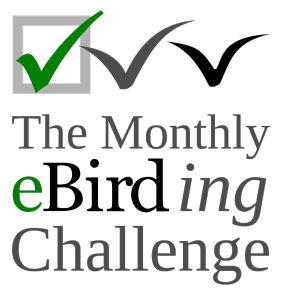 Have you taken a look at What's on in November? Do take a few minutes for that before reading on!
Now on to the challenge. When we set the challenge for October (15 hours of birding in the month), we thought that there would be a handful of people who met the target. Imagine our surprise at the results…
But first, let's look at the break-up of eBirding in India in October (with previous month in brackets).
Number of birders: 872 (779)
Number of lists (all types): 6,982 (8,303)
Number of lists (complete, 15min or longer): 5,631 (7,187)
Number of observations: 1.66 lakh (1.33 lakh)
The challenge for October was to do 15 hours of eBirding, summed over all eligible lists, with eligible lists being defined as no-X, complete birdlists of 15-minute duration or longer. Of the 872 eBirders in October, an amazing 151 met or exceeded the target for the month! They are (as always, excluding group accounts), and in small font this month:
Abhishek Jamalabad
Abhishek Maiya
Adithya Bhat
Afshan Husain
Ajay Gadikar
Ajinkya Supekar
Akash Gulalia
Albin Jacob
Anand Poovakkat
Aniruddha Ghosh
Anup Prakash
Aparajita Datta
Apitha Namassivayan
Appavu Pavendhan
Aravind Amirtharaj
Arjun Kannan
Arnab Pal
Arnold Goveas
Arun Lal
Arun M K Bharos
Ashwin Bhat
Ashwin Viswanathan
Avinash Bhagat
Balwant Negi
Bhanu Sridharan
Bhaskar Pandeti
Biswanath Mondal
Brodie Lewis
Catherene Christian
Chandra S
Cheran Jagadeesan
Chetan Harikishandas Joshi
David Stanton
Divya Mudappa
Dr George P J
Gaja Mohanraj
Ganeshwar S V
Gokul Vadivel
Govind Girija
G Parameswaran
Hari Kumar
Harsha Jayaramaiah
Harshith JV
Hemanth Byatroy
Hemanya Radadia
Hema Sagare
Hemraj Duraiswami
Himadri Banerjee
Jaswinder Waraich
Jayadev Menon
Jayan Thomas
Joan Strassmann
Joshua Dsilva
Karthikeyan Ponnambalamoorthy
Kashyap R
Kishore Kumaran S
Kishore P
Koka Mrutyumjaya Rao
Komal Agrawal
Krishnamoorthy Muthirulan
Kulbhushansingh Suryawanshi
Kuldeep Deshpande
Lakshmikant Neve
Madhushri Mudke
Mahathi Narayanaswamy
Manish Kerkar
Manjula Ravi
Manju Sinha
Mike Prince
Mohammed Hirash
Mohit Aggarwal
Mohith Shenoy
Mohit Mehta
Mou Jana
Mridul Anand
MS Raghunath
Mujeeb PM
Namassivayan Lakshmanan
Ninad Thakoor
Niranjan A
Nirmala Thomas
Nishant Shah
N Sethi
Pankaj Gupta
Parikshit Khisty
Pranav Abi
Praveen P
Premchand Reghuvaran
Prem Prakash Garg
Raghu Nathan
Rahul Narlanka
Raimund Barth
Rajdeep Mitra
Rajendra Gadgil
Rajesh Radhakrishnan
Rajinikanth Kasthuri
Rama Neelamegam
Ramit Singal
Raphy Kallettumkara
Renju TR
Renuka Vijayaraghavan
RK Balaji
Ronit Dutta
Roozbeh Gazdar
Sahana M
Sahithya Selvaraj
Sangita Mani
Sanjay Karanth
Sanjay Malik
Santosh Thakur
Sarah Sekhran Sharma
Saurabh Agrawal
Saurav Dutta
Selvaganesh K
Shah Jahan
Shanmugam Kalidass
Sharan Venkatesh
Shubha Nava
Shwetha Bharathi
Sivadas Chettur
Sivaguru Noopuran PRS
Sivakumar Swaminathan
Snehasis Sinha
Sourajit Ghosal
Srikaanth Sekar
Srinivas Daripineni
Steffin Babu
Subbu Subramanya
Subramanian Sankar
Sudeshna Dey
Suhel Quader
Sujith Soori
Sumesh B
Sunil Kumar
Surendhar Boobalan
Swapna John
Swati Sidhu
Syed Mustahsen
Syed Muzamil
Tarun Menon
Udaya Kumar Balasubramanian
Venugopalan R
Vidhya Sundar
Vikas Madhav Nagarajan
Vinod Narayanan
Viral Pankaj
Vivek K. Naik
Vivek Puliyeri
Vrinda Lath
Yogesh Parashar
Yogesh Patel
/end/
Many congratulations to all of them!
One person from these 151 was chosen using a computer-generated random number to receive a small gift. That person is
Raphy Kallettumkara
who receives a copy of The Thing with Feathers by Noah Strycker. (You can read a review here)
Here is the full list of all 872 eBirders from India in October 2016:
Aadil Shamsi, Aakash Upadhyay, Aamir Nasirabadi, Abdul Raheem Munderi, abha manohark, Abhay Hule, Abhijeet Avate, Abhijeet Thosaar, abhijith a.p.c, Abhijith surendran, Abhijit Karmarkar , Abhik Das, Abhimanyu Lele, Abhinav R, Abhiram Sankar, Abhirup Khara, Abhishek Ghoshal, abhishek gopal, Abhishek Gulshan, Abhishek Jamalabad, Abhishek Maiya, abhishek ravindra, Abinesan S, Able Lawrence, Achintya Sharma, Adesh Shivkar, Adithya Bhat, Aditya Banerjee, Afshan Husain, Aidan Fonseca, Aishanya Sarma, Ajay Gadikar, Ajinkya Supekar, AJU RAJU, Akash Gulalia, Akash Jaiswal, Akhilesh Bharos, akhil johny, Akhil R S, Akshay Mokal, Akshay R, Akshay Surendra, Albin Jacob, Aljo Anand, Amal U S, AM AMSA, Aman V, Ameet Mandavia, Amey Ketkar, Amit Bandekar, Amith Kumar, Amit kaushik, Amlan Aditya Goswami , Amol Bapat, Amol Lopes, Amol Marathe, Amul Mutha, Anand Bariya, Anand Krishnan, ANAND Osuri, Anand Poovakkat, Anand Sundaram, anant pande, Aneesa Ali, Aniketa Kabir, Anil Mahajan, Aniruddha Bade, Aniruddha Ghosh, Anish Aravind, Anita Negi, Anjali J, Ankit Vikrant, Ankur Shah, Ankur Shekdar, Anna clinty Joseph, Anoop CR, Anoop King, Anup Prakash, Anuradha Krishnan, Anurag Chandak, Anushreedha Sivanandan , Aparajita Datta, Aparna K, Apeksha Darshetkar, APITHA NAMASSIVAYAN, Appavu Pavendhan, Apurva Chawre, Arabinda Pal, Aravind AM, Aravind Amirtharaj, Archit Shrivastava , Arjuna Umesh, Arjun Kannan, Arjun raj, Arnab Pal, Arnold Goveas, Arpit Deomurari, Arshia Singh, Arun Bhaskaran, Arun C.G, Arun Chungappally , Arun kumar, arun lal, Arun M K Bharos, ARUN PRABHU, Arun Singh, Arun Varghese, Arya K. H, Arya Vinod, Ashcharya Rishi, Ashik Musicroom, Ashish Babre, Ashish Bhatt, ASHISH CHOUDHARY, Ashish Jha, Ashis Kumar Pradhan, Ashlesha Pandit, Ashni Dhawale, Ashok Bhatt, Ashritha Anoop, Ashwin Bhat, ashwin mohan, Ashwin Viswanathan, Aswin Nisanth, Augustin Joseph, Avik Banerjee, AVINASH BHAGAT, Avinash K Mon, Avinash Sharma, Avisek Chatterjee, Avishkar Munje, Ayan Khanra, Ayesha Sequeira, Ayush Ankit, Badri Narayanan Thiagarajan, BALA BHARATHI, BALAKRISHNAN KALEESWARAN, Balwant Negi, Bela Arora, Bhagyarekha Deshpande, Bhanu Prakash, Bhanu Sridharan, Bhaskar pandeti, Bhaskar Sati, Bhavesh Mengar, Bhavi K, Bheemaneni Bhanu Prakash, Biang Syiem, bijumon ke, Biju PB, Binod Borah, Binu Piraroor, Bipin Odhekar, Bird Snappers, Biswanath Mondal, Bob Greenleaf, Bob Zaremba, B.R. Ansil, Brihadeesh Santharam, Brodie Lewis, bulbul muruges, Catherene Christian, Chaatak Nature Conservation Society, CHANDRA BHUSHAN, Chandra S, Chandra Sekhar Bandi, charles naveen, Charutha K, Chayant Gonsalves, Cheran Jagadeesan, chetan harikishandas joshi, Chetna Sharma, chinnu devassy, Chirag Ahuja, Chirag Munje, chithrabhanu pakaravoor, Chris Bowden, Cinchona GHS(Group account), Clara Correia, CNS Nature, Colin Braganza, Crysel Garg, Daison Dais, Dakshina Sudhir, Danival santhosh, Datta Nagare, Dave Farrow, david stanton, Dayani Chakravarthy, Deepa Chandran, Deepak Jois, Deepak Manobala, Deepak Sahu, Deepa Mohan, Deepika Karanth, Deepthi Chimalakonda, denzil britto, Devika Rani, Devu Mohanebird, Dhaivat A, Dhananjai Mohan, dhananjay bhamburkar, Dhanesh Ayyappan, Dhaval Vargiya, Dheeraj Chavadi, Dhirendra Vaidya, dhiren malani, Dhruba Saikia, Dhruvam Desai, Dilip K G, Dincy Mariyam, Dinesh kumar, Dinesh Pundir, Dinesh Singal, Dipak Sinha, Dipankar Dev, Dipu Karuthedathu, Divesh Kumar Saini, Divin Murukesh, Divya Mudappa, Douglas Ball, Dp Srivastava, Dr George P J, Dr. Jayant Wadatkar, Dr JEAN JOSE, Dr. Krishna kumar, Dr. Ravi M, Dr Sumit Chakrabarti, Dr. Utkarsh Betodkar, Duraiswamy Navaneetham, eBird India, Emanuel george , Emmanuel George, Enakshi Bhattacharya, Erle Brito, Esha Munshi, Evelyn Rangel, Ezhupunna Birders (group account) , Ezra Rynjah, Farah Ishtiaq, Fareed Mohmed, Farshid Ahrestani, fermin jose, Fermin Jose, Gaja mohanraj, Galibore JLR, Ganesh Honwad , Ganeshkumar Jagadeesh, Ganesh R Mandavkar, Ganesh Subramaniam, Ganeshwar S V, Garima Bhatia, Gaurang Bagda, Gaurav Nalkur, Gaurav Patil, gaurav rayal, Gautam Krishnan, Geeta Viswanathan, Geetha Venkataraman, Ghazala Shahabuddin, Gireesan TU, Girish Jathar, Gitanjali Katlam, Gokul Krishna, gokul vadivel, Gopalakrishna R, Gopal bhagavatula, Gopal Bhaskaran, gopal prasad, GOVIND GIRIJA, Gowthama Poludasu, G Parameswaran, great gray owler , greeshma paleeri, Guhan Sundar, Guruprasad Timmapur, Happy Diwali, Hardeep Gazdar , Hari Hariharan, Hari Krishna Adepu, Harikrishnan S, hari kumar, HARI MAVELIKARA, Harsha Jayaramaiah, Harshavardhan Jamakhandi, Harshith JV, HARSHJEET BAL, Hemanth Byatroy, Hemant Kirola, hemant kumar, Hemanya Radadia, Hema Sagare, hemraj duraiswami, Himadri Banerjee, Himanshu Dave, Hiren Khambhayta, Humayun Taher, Ian Barker, Indira Srinivasan, Indrajith Bhoopathy, Induchoodan A Sreedharan, Jadeswamy Madaiah, Jaideep Ratkal, jain pk, Jameela Parampatt, Janhavi Rajan, Janhvi Vyas, Jasminder Singh, Jaswinder Waraich, Jayadev Menon, jayakrishnan mannar, Jayan Thomas, Jaya rakesh Kannan, Jaydev Mandal, Jayesh Ghanekar, Jayesh Joshi, Jeet Sheth, Jeremy Lindsell, Jesna Davis, Jeyakumar Johnson, jithesh pai, Jithin Johnson, Joan Strassmann, Job Joseph, Joby Joseph, John Joseph Chelladurai, Johns Joseph, JOHN VACHAPARAMBIL, jolly kv, joshua Dsilva, joydip mukherjee, Joy Ghosh, juee khopkar, JUGAL PATEL, Jyothish Nelson, Jyoti Rani Ahlawat, Kaajal Dasgupta, Kadambari Devarajan, Kalaimani Ayuthavel , Kaleel Rahman, Kalpalata Rajan, Kalyan Ineni, Kalyan Varma, Kannankurichi People (Group Account), Kanwarjit Singh, Karthikeyan G B, Karthikeyan Ponnambalamoorthy, Karunakar Rayker, Kashyap R, Kaustubh Rau, Kavin SG, Khushboo ., Kingsley David, Kiran bagade, kiran more, Kiron Vijay, Kishore Kumaran S, Kishore P, Koka Mrutyumjaya Rao, Komal Agrawal, Kopal Thakur, Krishna Deepak, Krishna Girish, Krishna Mathur, Krishnamoorthy Muthirulan, Krishna Murthy, Krishnamurthy Vijaykumar, Krishna Murti, K.Sravan Kumar, Kulbhushansingh Suryawanshi, Kuldeep Deshpande, Kuldeep Mhatre, Kumar RR, Lakshmikant Neve, Lakshminarasimha Ranganathan, Lekshmi L J Nair, Lekshmi M K , lingesh kalingarayar, Lloyd Fernandes, Lobzang Visuddha, Lovis Wittenberg , Madhavi Rangaswamy, Madhura Niphadkar, Madhurima Das, madhushri mudke, Mahathi Narayanaswamy, Mahesh madhu, Mahesh Nikam, Malemleima Ningombi , Mallika Rajasekaran, Malyasri Bhattacharya, Mamta Megha, Manan Singh Mahadev, Manaswi Raghurama, Mandar Bhagat, Mangesh Prabhulkar, Mangesh Tayde, Mangirish Dharwadkar, Manikandan V, Manipal Birders, manish kerkar, Manjula Ravi, Manjula Thangavelu, Manju Sinha, Manohara Kamath, Manoj Karingamadathil, Manoj Kumar, Marissa Menezes, Maulik Varu, MAXIM RODRIGUES K, Mayur Mundale, Md Shafi, meher preetham, Melvin Jaison, Mike Prince, Milan Sojitra, Milind Ganatra, Miraj Hussain, Misha Bansal, MISNA P I, misriya v.y, Mittal Gala, Mohak Katvi, mohammed hirash, Mohammed Sayeer, Mohandas Giriyappa, Mohit Aggarwal, Mohith Shenoy, Mohit Mehta, Mohit Sahu, Monica Kaushik, Mou Jana, mridul anand, MS Raghunath, mujeeb pm, Mukesh Sehgal, Mukundan Kizhakkemadham, Mumbai Birdwatchers, Murtuza Hussain Abrar, Murugesh Natesan, Muskan Chawla, Muthukumaran Balasubramanian, Muthu Rathinam Subramaniam, M V BHAKTHA, Mytheeswaran T, Nabarun Sadhya, Nachiket Moharir, NAFIA N S, namassivayan lakshmanan, Nandhakumar Radhakrishnan, Narayan Sharma, Naresh Vadrevu, naseer parayil, Nathania John, naveen upadhyay, Nawal Ahuja, Nayana Amin, Neeharika Gogoi, Neeraj Amarnani, Neha Waikar, Nelson George, netra prasad sharma, NEVIN JEAN, Niketan Kasare, Nikhil Dandekar, Nikhil Rathinavel, Ninad Raote, Ninad Thakoor, NIRAJ NARAYAN BARUA, Niranjan A, Niranjana C, niranjana ks, Niranj Vaidyanathan, Nirmala Thomas, Nisha Bhakat, Nishant Shah, Nishit Soni, Nitin Kapoor, Nitin Tomer, Noam Markus, Nosherwan Sethna, N Sethi, Oishik Roy, Omkar Dharwadkar, Padmanav Kundu, Pallavi Shivalkar, Panchapakesan Jeganathan, PANKAJ GUPTA, PANKAJ KOPARDE, Pankaj Lad, paresh gosavi, Parikshit Khisty, Parvathi K. Prasad, PARVATHY AS, P. B. Samkumar, Peroth Balakrishnan, Peter Penning, Phani krishna Ravi, Polly Kalamassery, Poojan Gohil, pooja pawar, Prabhanjan Behera, PRADEEP KM, PRADEEP KUMAR V B, Pradheep J, Prakash G, Pramod Venkatesh murthy , Pranav abi, Prasad Natarajan, Prasanna Gautam, Prasanna Kumar Mamidala, Prasanna Parab, Prashanth N S, Prashant Hulamani, Prashant Kumar, Prashant Pimpalnerkar, Prashant Tewari, Prashobh Ailyam Nair, Prateek Kulkarni, Prathamesh Desai, Prathamesh Tiwari, Pratiksha Kothule, praveen bhat, Praveen es, Praveen Eshwarappa, Praveen J, praveen.k.v. Iyer, Praveen Manivannan, Praveen P, praveen shenoy, Praveen Tammy, Pravin Subramanian, Preethi R, Premchand Reghuvaran, Prem Kumar Aparanji, Prem Prakash Garg, Priyadarshini K, Pronoy Baidya, Puja Sharma, Punit Mehta, purvi sheth, Pushkar Chaubal, Raaj Bora, Rachana Kshirsagar , Rachna Gujral, Raghavendra Mukundarao, Raghu Nathan, Raghuvanshi Rajesh, Rahul Jawalge, rahul narlanka, Rahul Padwal, Rahul Paranjape, Rahul Shah, Rahul Tripathi, Rahul Wakare, Raimund Barth, Raja Bandi, Rajaneesh Ghadi, Rajarajan V, Raja Simma Pandiyan, Rajdeep Mitra, Raj Elangov, Rajendra Gadgil, Rajesh Bhatt, Rajesh Kalra, rajesh n nayak, Rajesh Panwar, Rajesh Prasad, Rajesh Radhakrishnan, Rajgopal Patil, Rajinikanth Kasthuri, Rajneesh Suvarna, Raju Kasambe, Raju Kidoor, Raju Sankaran, Raksha Bhat, Ram Aithal, Rama Neelamegam, Raman Kumar, Ramesh Desai, Ramesh Ganeshan, Ramesh kumar Selvaraj, Ramesh Shenai, Ram Gopalakrishnan, Ramit Singal, Ram Vikas, Ranjan Barthakur, raphy kallettumkara, Rathish RL, Raveendran Natarajan, ravi patel, Rayees Rahman, REEF RCOEM, Regin George, Rehan Appu, Renjan Mathew Varghese, renju tr, renuka Vijayaraghavan, Rishabh Birla, Ritesh Dighe, Rithika Fernandes, Rithikha Kalidos, Ritvik Singh, RK Balaji, Rohan Chakravarty, Rohidas Revankar, Rohit Arora, Rohit Hirway, Rohith Rajan, Rohit Jaganmohan, Rohit Mudadi, Rohit Naniwadekar, ROJA ROY P, Ronit Dutta, Roozbeh Gazdar, Roshan Kamath, R Selvamani, Rudraksha Chodankar, Rujuta Phadke, RUKSANA SALIM, Ruma Sinha, Rustom Basumatary, Ryan Rodrigues, sabeer ali, Sachin Main, Sachin P xavier, Sachin Sarode, Sachin Sharma, Sachin Shurpali, Sahana M, sahil joshi, sahithya selvaraj, sakthi manickam, Samir Gupta, Samrat Kalita, Sandeep Bapat, Sandeep Krishna Das, Sandeep Sakhare, Sandeep Sathyan, Sandhya Lenka, SANDIPAN GHOSH, sandip das, Saneesh C S, Sangeeth Sailas Santhosh, Sangita Mani, Saniya Chaplod, Sanjay Karanth, sanjaykumar daramwar, Sanjay Malik, Sanjay Sondhi, Sanjeev Goyal, sanju majumder, Sanket Dharashivkar, Santharam V, santhosh kumar, Santhosh Pavagada, santosh thakur, Saptarshi Roy Choudhuri, Sarah Sekhran Sharma, Sarath Chandran, Saravana Moorthy, sarayu ramakrishnan, Sashi Kumar, sasidharan manekkara, sathya kumar, satish siwatch, Satypal Singh, Saurabh Agrawal, Saurabh Sawant, Saurav Dutta, Savio Fonseca, Savithri Singh, Selvaganesh K, Senthil Veerasamy, Shafeeq Wilson, Shah Jahan, Shankar CM, Shanmugam Kalidass, Shanmukharaja Muroor, shantilal Varu, Sharad Apte, Sharan venkatesh, SHARATH G.M., Shashank Birla, Shashank dalvi, Shashikantha Koudur, Shashikant S. Naik, Shaurya Chauhan , sheeba nanjan, sheeja vr, shishir shendokar, Shishupala S, Shivashankar Manjunatha, Shivi Mishra, shreya naik, Shreyan M L, Shrikanth nayak, Shriranjani L . Iyer, Shubhadeep Mukherjee, Shubham Gautam, Shubha Nava, Shwetha Bharathi, Shylajesha S, Sibin Thomas, Silpa A R, Sivadas Chettur, Sivaguru Noopuran PRS, Sivakumar AK, Sivakumar R, Sivakumar S, Sivakumar SS, Sivakumar Swaminathan, Sivashankar Ramachandran, Siva T, Siyad A Karim , Sneha Bhuwalka, Sneha Gupta, Snehasis Sinha, soham brahmbhatt, Soham Sinha, Soma Ateesh, Somen Sarkar, sona johnson, Soni Nambiar, Sonu Arora, Soumya B, Sourajit Ghosal, Sourav Dinda, S R Aamir, SREEJESH NELLIKODE , Sreejith Bharathan, sreejith jithu, Sreekumar Chirukandoth, Srikaanth Sekar, Srikanth Bhamidipati, Srinath Sridharan, srinivasan swaminathan, Srinivas Daripineni, Sriram Reddy, Sriram V, sruthy sankar, S S Cheema, steffin babu, Subbiah Rajagopal, Subbu Subramanya, Subhajit Chaudhuri, Subin Sudheendran, Subramanian Sankar, Subramniam Venkatramani, sudeep r, Sudeshna Dey, Sudheesh Mohan, Sudhir Moorti, Sudhir Reddy, Suhag Shirodkar, suhail parayil, Suhel Quader, Sujata Phadke, Sujith soori, Sumanta Pramanick, sumant rajguru, Sumedh Jog, Sumesh b, Sundar Palanivelu, sunil kumar, Sunil Moteria, SURAJ NAIK, Surendhar Boobalan, Suresh Rana, suresh sharma, Surya Prakash, Susy Varughese, sutirtha lahiri, Suyog Ghodke, Swadha Pardesi, Swapna John, Swapna Lawrence, Swapnil Wankhede, SWARALAKSHMI VYASAN, Swarna Ravishankar, Swathi Bhat, Swati Sidhu, Swetha Menon, Syed Abdul Kadhar, Syed Mustahsen, Syed Muzamil, Taksh Sangwan, Tanmay Jain, Tanvi DG, Tanweer Alam, Tanya Seshadri, Tapas Misra, Tara Rajendran, Tarun Menon, Taukeer Alam Lodha, Tejasvi S Acharya , TheNatureTrust (GroupAccount), The Pollachi Papyrus, Thomas Falk, Thomas Job, Thorkild Michaelsen, tilakchandra sarmah, tony antony, T R Shankar Raman, Udaya Kumar Balasubramanian, Uday Kiran, Ujwal Shankar, Umamahesweran Rajmohan, umar khan, Umesh Vaghela, Vaidehi Gunjal, vaisakh george, Vaishnav S, varghese george, Varsha Karumampoyil, Varun Kher, vedang saunt, Veena Rao, Veerendra Prabhu, Vena Kapoor, Venkatesh Prasad, Venkatesh R, Venky Muthiah, Venugopalan R, Vidhya Sundar, Vignesh Menon, Vijaya Lakshmi, Vijay Joshi, vijay kumar, Vikas Madhav Nagarajan, Vikram Gupchup, Vikrant Choursiya, Vinayak Pakhre, Vinay Bharadwaj, Vinay Das, Vinay Nadig, Vineeth Kumar, Vinoba Anand, vinod m, Vinod Narayanan, Vinod Narayanan, Vinod Venugopal, Vinod Verma, Viral Pankaj, Virender Sharma, Vishal Monakar, Vishambhar Agarwal , vishnudas ck, Vishnupriyan Kartha, Vishnupriya S, Vishnu Vinod, Vishwanath Shinde, Vishwatej Pawar, Vivek Govind Kumar, VIVEK K. NAIK, Vivek Puliyeri, Vivek Raut, Vivek Rawat, Vl Hriatzuala Sailo, vrinda lath, Wesley Rajaleelan, Wild Roots, Win Nwe, Wriju Ray, Yadu .., Yagnesh Desai, Yajuvendra Upadhyaya, yogendra hs, Yogesh Parashar, Yogesh Patel, Yogish Holla, Yousaf olavilam
Are you doing your best to match the target for November (4 birdlists from each of at least 3 distinct locations)? November also ushers in a NEW challenge to help fill in the birding gaps across the country. And there is also a set of yearlong challenges for 2016 to bird towards!