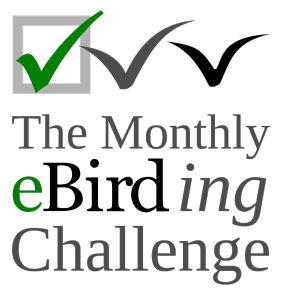 Thanks to all the birders who participated in Wild Bird Day/ October Big Day and Global Bird Weekend! As a result, this month saw an increase in birding activity. Here is the break-up of eBirding in India in October 2020 (with the previous month in brackets).
Number of birders: 2502 (1,946)
Number of lists (all types): 25609 (17,932)
Number of observations: 5.14 lakh (3.04 lakh)
October Challenge:
The challenge for  October was to submit at least 31 lists, one during each of the 31 days of the month. A total of 66 birders met the target. (These are excluding group accounts and those with no identifiable name):
AAKIB HUSSAIN, Abhinav Nair, Ains Priestman, Ajay Agarwal, Ajay Sarvagnam, AM AMSA, Ananyaa Dobhal, Anbu Damodaran, Angeline Mano, Aravind AM, Ashok Agarwal, AVINASH SHARMA, Bijoy Venugopal, Claudia Pinheiro, Deepak Gujar, Dhiraj Bhaisare, Dhruba  Saikia, Dr. ADIL A, Elavarasan M, Fermin Jose, Francis D'Souza, Garima Bhatia, Harish Dobhal, Hemant Ware, Jageshwer Verma, Janardhan Uppada, Jayadev  Menon, Jigu Patel, JOSEPH MELKIS RAJA, KARTHIKEYAN R, Karunamoorthy S, Kavungal Ravi, Kshitija Gupta, Lakshmi Bharadwaj, Lakshmikant Neve, Madhu Gupta, Malyasri Bhattacharya, Manju Sinha, MAYANK NAMDEO, Mehala Kumar, Mohanan Choron, Moovendan Ramalingam, Rahul  Singh, Rahul Iyer, Rajesh Radhakrishnan, Ramesh Shenai, Regin Ross, Renju TR, Revathi CM, Rishikesh  Lande, Sajeev Krishnan, Sakthi Chinnakannu, Sarabjeet Kaur, Sasidharan Manekkara, Shaurya Rahul Narlanka, Shilpa Gadgil, Shyam Kumar Puravankara, Sreehari K Mohan, Sreekumar Chirukandoth, Steffin Babu, Subhadra Devi, Tushar Agarwal, Utsav Biswas, VASEN  SULI, Vidhya Swaminathan, Vijaya Lakshmi
Many congratulations to all of them!
From these 65 names, one was drawn using a computer-generated random number. This person is Mehala Kumar (eBird profile) who receives a copy of Bird Sense by Tim Birkhead, as a small gift in appreciation.
Are you birding towards November's eBird challenge (upload 1 list every day in November plus at least 2 lists a day to be uploaded between 5- 12 November)? And of course, there are also the yearlong challenges for 2020!
---
Banner image: Crested Kingfisher by Saswat Mishra/Macaulay Library from this checklist.