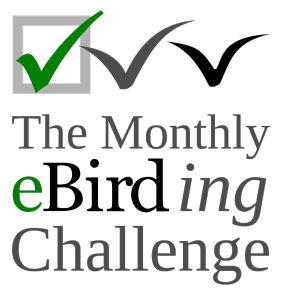 There is rumour of the late arrival of many migrants, and of low numbers of those that have arrived. Is this actually true? Only you can help find out! Join the increasing number of birders who are out and about at this time of year. Here is the breakup of eBirding in the country in October 2019 (with previous month in brackets):
Number of birders: 1,924 (1,520)
Number of lists (all types): 17,500 (14,600)
Number of observations: 2.94 lakh (2.23 lakh)
October challenge
The challenge for October was to go birding for a total duration of at least 20 hours accumulated over the month (details at the link above). Of the 1,924 eBirders in this month, an amazing 178 met the target. These are (excluding group accounts):
Abhishek Das, Adil Ali, Aditya Soman, Afsar Nayakkan, Ains Priestman, AM AMSA, Amitava Dutta, ANAND PRASAD, Angeline Mano, Anil fartiyal, Anshuman shah, Aprotim Kundu, Aravind AM, Arun Prabhu, Ashwini L S, Ashwin Viswanathan, Atanu Modak, AVINASH BHAGAT, Ayaz Mansuri, Bhavik Dutt, Bibaswan Sarkar, biswajit singha, Biswanath Mondal, Bopanna Pattada, CHANDRA BHUSHAN, Chandrika Khirani, Cheran Jagadeesan, CHINMOY BANERJEE, Clara Correia, Claudia Pinheiro, Devesh Singh Airy, dhanapal kondasamy, Dhruba Saikia, Dibyendu Ash, Douglas Ball, Dr Jishnu R, Dr. NISHAD PM, Dr. Swapnodeep Sarkar, Esha Munshi, fermin jose, Geetha Venkataraman, George Kuriakose Basil , Gireesan TU, Gyanchandra Gyani, Hareesha AS, hari kumar, Harish Dobhal, Harpal singh, Harshith JV, Hemant Ware, Jageshwer verma, JANANI L, Janardhan Uppada, Jayadev Menon, Jayan Thomas, JOE M RAJA, Kanad Baidya, Kandarp Andharia , Karan Matalia, Karthikeyan G B, KARTHIKEYAN R, Kaustubh Machnurkar, Kishore P, Kshitija Gupta, Kunan Naik, Lakshmikant Neve, Lathika K K, L Ve, Manju Sinha, mathew thekkethala, MetalClicks Ajay Ashok, M G Balaji , Mike Prince, Misha Bansal, Mittal Gala, Mrigender Joshi, Mujeeb PM, Mukund Thakkar, namassivayan lakshmanan, Narender Khaira, Navaneeth Sini George, Nesrudheen PP, Nishad Eshaal, novelkumar m s, Omkar Dharwadkar, Panchapakesan Jeganathan, Poonam Katkar, Prabhudatta Bal, Pradeepa Sudhakar, Premchand Reghuvaran, Raghavendra Pai, rahul rathore, Rahul Singh, Rajan KC, Rajesh Radhakrishnan, Rajiv R, Raju Ankasamudra, Raju Kasambe, rakesh ahlawat, Rakesh Singh, Ramaswamy V, Ramesh Desai, Ramesh Shenai, Ramnarayan K, Ram Veer, Renju TR, Rofikul Islam, Rohan Chakravarty, Roozbeh Gazdar, Rustom Basumatary, Sachin Chandran, Sahana M, Sajeev Krishnan, Samim Akhter, Sandeep Biswas, Sandhya Lenka, Sandip Das, Sanjiv Khanna, SANKARA NARAYANAN BALASUBRAMANIAN, Santanu Manna, Santharam V, Sanu Raj, sasidharan manekkara, Savio Fonseca, Savithri Singh, Seema Tania, Selvaganesh K, Senan D'Souza, Shakti vel, Shalu Amana, Shasank Ongole, Sheena S, Shilpa Gadgil, Shivaprakash Adavanne, Shwetha Bharathi, Sidharth Srinivasan, Snehes Bhoumik, Sonam Choldan, Sonu Dalal, Soumen Chowdhury, Soumya Kundu, Sreekumar Chirukandoth, Srinath TG, Srinivas Mallela, Steffin Babu, Subhadeep Ghosh, Subhadra Devi, Subin Sudheendran, Sudeep Mohapatra, Sudeshna Dey, Sunita Gr, Surendhar Boobalan, Taufeek Umar Lodha, Thilip Kumar, Tushar Tripathi, Upasana Sharma , vadivukkarasi A, VASEN SULI, Vedang Saunt, Venugopalan R, Vidhya Swaminathan, Vijaya Lakshmi, Vivek Sudhakaran, vivek upadhyay
Many congratulations to all of them!
From these 178 names, one was drawn using a computer-generated random number. This person is
Lathika K K
who receives a copy of How to be a Bad Birdwatcher, by Simon Barnes, as a small gift in appreciation.
Are you doing your best to match the target for November (15 + 15 lists)? And there is also the set of yearlong challenges for 2019!
Banner image: Siberian Stonechat (Common Stonechat) by Manjula Desai/Macaulay Library from this checklist.