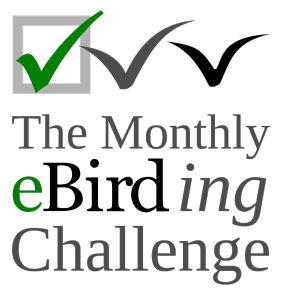 The enthusiasm of Wild Bird Day/ October Big Day continues this month, as we take part in two uniquely Indian birding events in November- Salim Ali Bird Count and Maharashtra Pakshi Saptah 
This month's eBird challenge is designed to highlight these two events. The challenge is to submit 1 checklist every day in November. In addition to this, between 5- 12 November, submit at least 2 lists a day. Each list you submit should be of at least 15 minutes duration complete lists and with no 'X'. 
Below is a breakup of how 38 lists in November can be submitted:
At least 1 list a day for 1- 4 Nov
At least 2 lists a day for 5 – 12 Nov
At least 1 list a day for 13 – 30 Nov
Watch birds from anywhere in India: from parks, fields, campuses, backyards and rooftops, forests, and lakes. Any of the days between 5 – 12 Nov, you could also visit the nearest Important Bird and Biodiversity Area (IBA)  or any waterbody and undertake a careful count of birds for a long period of time (over an hour) to make it more meaningful.

General instructions:
Upload your observations to eBird.org/india.
The eBird mobile app is one of the easiest ways to upload your sightings. Here are a few video links that can guide you on how to use the App
Installing and preparing eBird Mobile App
Submit your sightings through eBird Mobile
Important: 
Please submit all your lists before the 10th of December. 
While birding, please ensure that you adhere to COVID-19 related instructions by central and local authorities 
For those new to eBird, read the brief description, and go through our detailed beginner's guide; create an account and start using eBird right away to get used to the platform.
If you have any queries, please email us at [email protected]