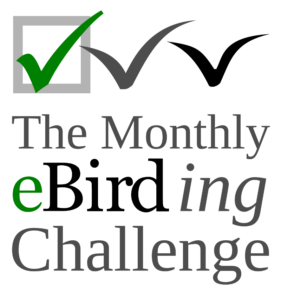 May saw more birding activity than is usual in this hot time of the year. The Endemic Bird Day and associated events contributed to this, but birders have also been active during other parts of the month.
Here is a break-up of eBirding in India in May (with previous month in brackets).
Number of birders: 678 (698)
Number of lists (all types): 6,100 (6,000)
Number of lists (complete, 15min or longer): 5,100 (5,155)
Number of observations: 1.11 lakh (1.15 lakh)
The challenge for May was to upload at least 20 complete, no-X lists of 15 min duration or longer during the month. Of the 678 eBirders in May, 53 met or exceeded the target for the month. They are (as always, excluding group accounts):
Abhijith A.P.C
Afthab Faisal K
Ajay Gadikar
Akash Gulalia
Amal U S
AM AMSA
Anish Aravind
Anjana Hari
Ankit Vikrant
Aravind Amirtharaj
Ashwin Viswanathan
Balwant Negi
Bhanu Sridharan
Dayani Chakravarthy
Dhananjai Mohan
Dr Chandrashekhar Shirur
Dr George P J
Ganeshwar S V
Garima Bhatia
Hemanth Byatroy
Indira Srinivasan
Jaswinder Waraich
Jayadev Menon
Jaydev Mandal
Jose Rani Babu
Kiron Vijay
Komal Agrawal
Lakshmikant Neve
Manju Sinha
Maxim Rodrigues K
Mohit Aggarwal
Panchapakesan Jeganathan
Prashanth N S
Premchand Reghuvaran
Rajendra Gadgil
Rajesh Prasad
Raju Kasambe
Ramit Singal
Raphy Kallettumkara
Renju TR
Rohit Chakravarty
Sanjay Sondhi
Sasidharan Manekkara
Selvaganesh K
Shanmugam Kalidass
Siva T
Steffin Babu
Taukeer Alam Lodha
Vaidehi Gunjal
Vidhya Sundar
Vinay Nadig
Vishnu Narayanan
Vrinda Lath
Many congratulations to all of them!
Of all the no-X, complete, >15min lists contributed by these 53, one birdlist with uploaded rich media was chosen using a computer-generated random number. The person who uploaded that list receives a small gift. The list so chosen is linked here, and the eBirder is Garima Bhatia who receives a copy of Bird Sense: What it's Like to be a Bird by Tim Birkhead. (You can read a review here, and there is a website devoted to the book too.)
Here is the full list of all 678 eBirders from May 2016:
Aaditya S Kumar, Aashish Joshi, Abdul Raheem Munderi, Abdulrahman Al-Sirhan, Abhay Hule, Abhijeet Avate, Abhijeet Sawant, abhijith a.p.c, Abhijith surendran, Abhiraj A R, Abhirami C, Abhiram Sankar, Abhishek Bhargava, Abhishek Das, Abhishek Gulshan, Abhishek Mahajan, abhishek ravindra, Abi Sheikh, Able Lawrence, Adithya Bhat, Advait Marathe, Afshan Husain, aftab ahmed, Afthab Faisal k, Aidan Fonseca, Ajay Gadikar, Ajay Shah, Ajinkya Supekar, AJISHMA S, Akash Gulalia, Akhilesh Bharos, Akhil Krishnan, Akila A, Akshay Bharadwaj, Akshay Chitale, Akshay Surendra, Alagu Abinaya, Albin Jacob, aleena thomas moore, Alex Jero, Amal U S, AM AMSA, Amatya Sharma, Ambika Pradhan, Amit kaushik, Amit Kulkarni, Amol Lopes, Anand Kalinadhabhatla, Anand Sundaram, anant pande, Anay Chaubal, Aneesh Sasidevan, Anil Mahajan, ANIRUDDHA GHOSH, Anish Aravind, Anjali k s, anjana hari, Ankit Vikrant, Anto Christy, Anup Bawane, Anuradha Krishnan, Anurag Chandak, Anurag Vishwakarma, Aparajita Datta, Appavu Pavendhan, Arabinda Pal, Arathi Manay, Aravind AM, Aravind Amirtharaj, Aritra Kshettry, Arka Sarkar, Arnab Pal, Arnold Goveas, Arshad A, Arshad Hussain, Arun Bhaskaran, Arundev G, arun lal, ARUN PRABHU, Arun Varghese, Arya Vinod, Asani Bhaduri, Ashish Babre, Ashish Bhatt, ASHISH CHOUDHARY, Ashish Jha, Ashish Kothari, Ashis Kumar Pradhan, Ashutosh Singh, Ashwini V, ashwin mohan, Ashwin Viswanathan, Ashwin Warudkar, Aswin Nisanth, Athira K, AVINASH BHAGAT, Avinash K Mon, Avinash Sharma, Avishkar Munje, Ayan Khanra, Ayush Ankit, Azhar Ali Ashraf, Badri Narayanan Thiagarajan, Balaji P B, Baldeep Singh, Balwant Negi, Barbara DeWitt, Baseer Baniya, Bhagyashree Rao, Bhagya Sridhara, Bhanu Sridharan, Bhaskar pandeti, Bhaskar Sati, Biang Syiem, Bijoy Venugopal, Bird Snappers, BISWAJEET PANDA, Biswajit Chakdar, Biswanath Mondal, B. Narayan Deb, Bng Liocichlas (Group Account), B.R. ANSIL, Brett Shelton, bulbul muruges, CHANDRA BHUSHAN, Chandrasekaran Venkatraman, Chayant Gonsalves, Cheran Jagadeesan, Chetan Agarwal, Chetna Sharma, Chitra Patel, Chris Bowden, Clara Correia, Clive Temple, CNS Nature, Dakshina Sudhir, David Raju, Dayani Chakravarthy, deborshee gogoi, Deepa Chandran, Deepa Mohan, Devdulal Chandra, devi s.r, Dhaivat A, Dhananjai Mohan, Dhiraj Bhaisare, dhiren malani, Dhruba Saikia, Dhruvam Desai, Dilip K G, Dilip Virkhade, Dinesh Pundir, Divin Murukesh, Divya Mudappa, Dp Srivastava, Dr Chandrashekhar Shirur, Dr George P J, Dr. Krishna kumar, D VAMSHI SHRAVAN, Elrika D'Souza, Emmanuel George, Enakshi Bhattacharya, Esha Munshi, Ezhupunna Birders, Faiyaz A Khudsar, Gaja mohanraj, Ganesh R Mandavkar, Ganeshwar S V, Gani Khatri , GARGI RAY, Garima Bhatia, Gary Leavens, Gaurang Bagda, Gautam Allamsetty, Geethanjali Raghunathan, Geetha Venkataraman, George Lobo, Gillian Wright, gireesan tu, Gireesh Pallikkara, Giri Athrey, Gitanjali Katlam, Gnanaskandan Kesavabharathi, Gokul Krishna, gokul vadivel, Gopalakrishna R, Gopal bhagavatula, GOVIND GIRIJA, Gowrishankar M , Gowthama Poludasu, G Parameswaran, great gray owler , greeshma paleeri, Guhan Sundar, Hakimuddin F Saify, HANNA THOMAS, hardik kalavadiya, Hari Krishna Adepu, Hari Krishnan S, hari kumar, HARI MAVELIKARA, HARISH K, Harsha Jayaramaiah, Harshavardhan Jamakhandi, Harshith JV, Harshul Thareja, Hashiq AH, Hemanth Byatroy, Hemanth J, Hemant Kirola, hemant kumar, Hemanya Radadia, Himadri Banerjee, himanshu tembhekar, Hrishikesh Karandikar, Humayun Taher, Ian Kerr, Indira Srinivasan, Induchoodan A Sreedharan, Jadeswamy Madaiah, Jagannath Umesan, James Williams, Janhvi Vyas, Jaswinder Waraich, Jayadev Menon, Jaya krishnan VK,IFS, Jayan Thomas, jaya peter, Jaydev Mandal, JD PATI, Jeetendra Chaware, Jeremy Bowman, Jigarkumar Dabhi, jithesh pai, JOSE RANI BABU, joshua Dsilva, joydip mukherjee, Jyothish Nelson, Kaajal Dasgupta, Kadambari Devarajan, Kalyan Ramakrishna Chowdary Vundavalli, Kalyan Varma, Kannan U L, Kanwar B Singh , Kanwarjit Singh, Karan Tambe, Karthick VS, Karthikeyan S, Karthik Teegalapalli, Karunakanth Bathula, Karunakar Rayker, karun g, Kaustubh Rau, Kavi Nanda, Kavin SG, Kavita Bhatnagar, Keerthana Jay, Kennett Offill, Khushboo ., Kiran Kashyap, Kiron Vijay, Kishore Bakshi, Kishorekumar Panaganti, KN Sivakumar, Komal Agrawal, Kranthi Kiran, Krishna Mathur, Krishna Murthy, Krishnamurthy Vijaykumar, Kshipra Suresh, Kshitija Gupta, K.Sravan Kumar, Kulbhushansingh Suryawanshi, kushal adaki, Lakhan kohli, Lakshmikant Neve, Lloyd Fernandes, lokesh tardalkar, Madhavan Nirmal, Madhavi Rangaswamy, Madhurima Das, madhushri mudke, Magesh Ram, Mahathi Narayanaswamy, Mahesh madhu, MAITREYA SUKUMAR, Malavika Sivaprasad, Mallika Rajasekaran, MAMATHA N A, Mamta Megha, Manan Singh Mahadev, Manaswini Ghosal, Mandar Bhagat, Mangesh Prabhulkar, Mangirish Dharwadkar, Manibabu Krishnan, Manidip Mandal, Manjula Ravi, Manju Sinha, Manohara Kamath, Manoj Bind, Manoj Chauhan, Manu Mengi, Maulik Varu, MAXIM RODRIGUES K, Maya Ramaswamy, M D Madhusudan, Md Shafi, Meghna Joshi, Mich Coker, Mike Prince, Milind Ganatra, MILIND SAWDEKAR, Minali Dhanvij, Miraj Hussain, Misha Bansal, Mohandas G, Mohit Aggarwal, Mohit Mehta, Mohit Sahu, Monica Kaushik, Monika Gandhi, Mou Jana, Mousumi Dutta, mridul anand, mujeeb pm, Mukundan Kizhakkemadham, Mulagala Srinivas, Murtuza Hussain Abrar, M V BHAKTHA, Naman Doshi, namassivayan lakshmanan, Nandhakumar Radhakrishnan, Nandkishor Dudhe, Narahari Kanike, Narayan Sharma, NARENDRA UPADHYAYA, Naresh Vadrevu, Naveen Kumar, naveen upadhyay, Neeharika Gogoi, Neha Waikar, Neil Broekhuizen, netra bhandari, Niketan Kasare, Nikhil Devasar, Nikita Khamparia , Nimmy Sathish, Ninad Raote, Niranjan A, Niranjana C, Nisha R V, nishith Kumar, Nitin Tomer, Nosherwan Sethna, Omkar Dharwadkar, Padmanav Kundu, Pallavi Singh, Pallavoor Vaidyanathan, Pam Rasmussen, Panchapakesan Jeganathan, PANKAJ GUPTA, Pankaj Lad, Pankaj Sharma, parth heblekar, Parthiv Shah, Parvaiz Shagoo, Pavan Ramachandra, Pavithra Kumar, Pavithra Sankaran, PC Banerjee, Phani krishna Ravi, Phil Gregory, Philip Crutchley, Piyush Singh, Polly Poulose, Poojan Gohil, pooja pawar, pooja s thakur, Poorani Ganesan, Prabhakar Sastri, Prachi Mehta, PRADEEP KUMAR V B, Pradeep Sangwan, prajakta hushangabadkar, Prakash G, Pramod Venkatesh murthy , Prasanna Gautam, Prasanna Parab, prashant bhagat, Prashanth N S, Prashant Kumar, Prashant Srivastava, Pratap Singh, Prathamesh Desai, Prathamesh Tiwari, Prathima Chennakesavula, Pratik Prabhu, Pratiksha Kothule, Praveen J, Premchand Reghuvaran, Prem Prakash Garg, Prithivi Raj S, PRITPAL PANJETA, Priyadarshini K, Pronoy Baidya, Punit Mehta, Pushkar Chaubal, Pushpa C R, Pushpa P, Raaj Bora, Raghavendra Kalal, Raghavendra Mukundarao, Raghavendra S N, Raghubir Prasad, Rahul Matmari, rahul narlanka, Rahul Poral, Rahul Wakare, Rajaneesh Ghadi, Rajarajan V, Rajaram M R, Raja Simma Pandiyan, Rajeev Basapathy, Rajeev khandelwal, Rajendra Gadgil, Rajesh Balakrishnan, Rajesh Bhalodia, Rajesh Panwar, rajesh poojary, Rajesh Prasad, rajshekhar maddipatla, Raju Kasambe, rakesh ahlawat, Rama Neelamegam, Ramanjinaiah v Siddu, Raman Kumar, Ramesh Desai, Ramesh Ganeshan, Ramesh Shenai, Ram Gopalakrishnan, Ramit Singal, Ramnarayan K, raphy kallettumkara, Ratish Nanda, RAVINDRA SATHAYE, RAVI RAGHAV, REEF RCOEM, Regin George, Regin Ross, renju tr, renuka Vijayaraghavan, Ribish Thomas, Rich Hoyer, Rima Dhillon, Rinto Abraham, Rithika Fernandes, Ritish Kannayagari, Ritobroto Chanda, Rohan Chakravarty, Rohit Chakravarty, Rohith Srinivasan, Rohit Jha, Ronit Dutta, ronny augustine, Roshnath R, Rouf Sadiq Tantray, Rubin Sagar, Rustom Basumatary, Ruta Kale, Rutuja Kukade , Sachin Main, Sachin Sarode, Sachin Shurpali, Saddam Husain Lodha, Sahana M, Sahil Rastogi, sahithya selvaraj, Sajid SA, sakthi manickam, Sameer Neve, Samrat Kalita, Sandeep Krishna Das, Sandeep Sakhare, Sandeep Sathyan, Sandhya Lenka, Sangeetha Kadur, Saniya Chaplod, Sanjay Karanth, Sanjay Malik, Sanjay Sondhi, Sanjeev Goyal, Santanu Chatterjee, santhosh kumar, Santoshkumar Bhise, santosh thakur, Saraju Dash, Saransh Fattepuria, saravanan ajith, Sarman Ratiya , sasidharan manekkara, Satchit Sivakumar, Sathya Chandra Sagar H S, sathya kumar, Sathyanarayana Srinivasan, satish siwatch, Satypal Singh, Saurabh Sawant, Savithri Singh, Saw Isaac, Seema Rajeshirke, Selvaganesh K, Selvarajan V, Senthil Kumar Balaguru, Sethu lal, Shafeeq Wilson, Shah Jahan, Shalini Singh, Shanmugam Kalidass, shantilal Varu, Sharad Apte, Sharang Satish, SHARATH G.M., Shariq Khan, Shashikantha Koudur, Shashikant S. Naik, Shashi Kumar B, sheeba nanjan, sherlin jose, shishir shendokar, Shishupala S, Shivakumar M, Shivashankar Manjunatha, Shivi Mishra, Shiv K, Shiv Kumar, shobita asthana, Shon Joseph, Shreyo Sengupta , Shrikanth nayak, Shubham Gautam, Shubham Jain, Shubha Nava, Shubhan Gabra, Shubhankar Madane, Shweta Shivakumar, Shwetha Bharathi, Sivaguru Noopuran PRS, Sivakumar AK, sivakumar Hariharan, Sivakumar SS, Sivakumar Swaminathan, Sivashankar Ramachandran, Siva T, Sneha Gupta, Snehasis Sinha, Somashekhar Kulkarni, Somoyita sur, Somraj Gupta, Sonu Arora, Sophia S, Soumya Shubhra Nag, Sourav Dinda, sourav maiti, sreebin p s, Sreekumar Chirukandoth, Sreekumar E R, sreeshma p s, Srikanth B, Srikanth Bhamidipati, Srinivas Daripineni, Sriram Reddy, S S Cheema, steffin babu, Stephen Dias, Subbu Subramanya, Subhajit Chaudhuri, Subin Sudheendran, Subramanian Sankar, Subramniam Venkatramani, Sudhir Moorti, Sudhir Reddy, Sugandha Gosavi, Suhel Quader, Sujata Phadke, Sujatha murching, Sujit Kolke, SUKESH CHADHA, Sumanta Pramanick, Sumedh Jog, Sumesh b, sundareswaran vetaikorumagan, Sundar Palanivelu, sunil kumar, Sunil Moteria, Suresh Rana, suresh sharma, Surjeet Pathania, Surya Prakash, Susy Varughese, sutirtha lahiri, Swapnil Kulkarni, Swapnil Wankhede, swathi chandramohan, Swati Sidhu, Swetashree Purohit, Syed Abdul Kadhar, syed ateeq, Syed Mustahsen, Syed Muzamil, tahseen alam, Taksh Sangwan, Tamal Kishore Acharya, Tanmay Jain, Tants Choudhary, Tanvi Gurjar, Tanya Seshadri, Tapas Misra, Tarun Menon, Taukeer Alam Lodha, Team Asola, Tejas Vagadia, Thakur Dinesh Singh, TheNatureTrust (GroupAccount), TheNatureWeb.Net Team, The Pollachi Papyrus, Thiyaga Rajan K, Thomas Falk, Thorkild Michaelsen, tony antony, Trilok Rana, Trishant Simlai, T R Shankar Raman, Udaya Kumar Balasubramanian, Udiyaman Shukla, umar khan, Umesh Vaghela, Vaidehi Gunjal, Vaishnavi Pote, Vaishnav S, Varsha G, vedang saunt, Vedant Kasambe, Veena Padmanabhan, Velsina Rodrigues, Venugopalan R, Vibooshana Palanikumar, Vidhya Sundar, Vignesh K, Vijaya Lakshmi, Vikas Madhav Nagarajan, Vikram Jit Singh, Vikram Penmetsa, Vinayak Pakhre, Vinay Bharadwaj, Vinay Nadig, vincent vinay, Vineet Srivastava, Vinoba Anand, Viral Pankaj, Vishal Dutta, Vishambhar Agarwal , Vishnu Mohanan, Vishnu Narayanan, Vishnupriya S, Vivek Noel, Vivek Puliyeri, Vivek Ramachandran, Vivek Raut, Vivek Rawat, vrinda lath, Wesley Rajaleelan, Yadu .., Yagnesh Desai, Yogesh Parashar, Yogesh Wadadekar, Yousaf olavilam, Zareef Khan Lodha
Are you doing your best to match the target for June (lists with cuckoos)? And there is also a set of yearlong challenges for 2016 to bird towards!
---
Header Image: Slaty-blue Flycatcher, by Garima Bhatia/ Macaulay Library from this list.