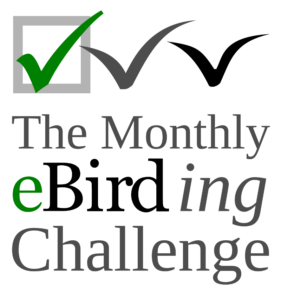 March is a month of considerable change in bird populations across much of India, as migrants begin returning to their summer homes in the north, and resident birds become more and more vocal to mark the breeding season. To encourage the documentation of changes in bird communities from winter to 'spring', the monthly challenge for March was to revisit at least four winter (Dec-Feb) birding locations and upload lists from there during March.
Here is a break-up of eBirding in India in March (with previous month in brackets). February usually has very high eBirding (in part because of the GBBC), so it's expected that this month's numbers are considerably lower!
Number of birders: 859 (1,502)
Number of lists (all types): 9,180 (16,340)
Number of lists (eligible only): 7,820 (14,526)
Number of observations: 1.7 lakh (3.1 lakh)
Of the 859 eBirders in February,  62 met or exceeded the target of revisiting at least 4 winter birding locations. They are (as always, excluding group accounts):
Aaditya S Kumar
Abhishek Gulshan
Ajay Gadikar
AM Amsa
Aparajita Datta
Arabinda Pal
Arjun Kannan
Aswin Nisanth
Balagopal VK
Balwant Negi
Chris Bowden
Dr George P J
Emanuel George
Ganeshwar S V
Gokul Vadivel
Govind Girija
Gunasekaran M
Harshith JV
Hemanth Byatroy
Hemant Kirola
Jadeswamy Madaiah
Jaydev Mandal
Komal Agrawal
Lloyd Fernandes
Maxim Rodrigues K
Mike Prince
Mohith Shenoy
Namassivayan Lakshmanan
Panchapakesan Jeganathan
Prakash G
Pranjal Mahananda
Prashant Kumar
Prathamesh Desai
Premchand Reghuvaran
Rajaneesh Ghadi
Ramit Singal
Ramnarayan K
Raphy Kallettumkara
Renju TR
Ronit Dutta
Sandeep Sathyan
Sanjay Karanth
Satypal Singh
Selvaganesh K
Shah Jahan
Shanmugam Kalidass
Shishir Shendokar
Shivi Mishra
Sivakumar SS
Sivakumar Swaminathan
Siva T
Sneha Gupta
Somoyita sur
Srinivas Daripineni
Sumesh B
Sunil Kumar
Tony Antony
Vaidehi Gunjal
Velsina Rodrigues
Venugopalan R
Vidhya Sundar
Vrinda Lath
Many congratulations to all of them!
One of these 62 was chosen using a computer-generated random number to receive a small gift, and that person is
Harshith JV
who receives a copy of How to be a (bad) birdwatcher by Simon Barnes. (You can read reviews here and here.)
Here is the full list of all 859 eBirders from March 2016:
Aaditya S Kumar, Aakash Shejwal, Aashish Joshi, Abdul Raheem Munderi, abha manohark, Abhijeet Avate, Abhijeet Sawant, abhijith a.p.c, Abhijith surendran, Abhijit Menon-Sen, Abhinav R, Abhirami C, Abhirami M Jayakumar, Abhishek Gulshan, Abhishek Maiya, abhishek ravindra, Able Lawrence, Adarsh Raju, Adithya Bhat, Aditi Sridhar, Aditya Aravind, Aditya Chanekar, Advait Marathe, Afshan Husain, Afthab Faisal k, Aidan Fonseca, Ainy Latif, Ajai Singh Berwal, Ajay Gadikar, Ajinkya Supekar, Ajish George, AJISHMA S, Ajit Hota, AJU RAJU, Akash Gulalia, Akhila MP, akhil gupta, Akshay Surendra, Akshita Jain, Albert relton, Albin Jacob, aleena thomas moore, Aljo Anand, Alkesh Thakare, AM AMSA, Amit Bandekar, amith bangre, Amith Kumar, Amit kaushik, Amit Kher, Amol Bapat, Amol Lopes, amol mande, Anagha Bagade, Anamika Menon, ANAND Osuri, ANAND PALANI, Anand Pandya, Anand Pendharkar, Anand Sundaram, Anantya Resorts, Andreas Seiter, Aneesh Sasidevan, ANILA AJAYAN, Anil Mahajan, ANIRUDDHA GHOSH, Anish Aravind, Anish Mohan Thampi, Anjali k s, anjana hari, Anjitha Devarajan, Ankit Vikrant, Ankur Shah, Anoop CR, Anoop King, Anoop Paul, anshuman sarkar, Anubhuti Jain, Anuja Cambatta , Anuj Saikia, ANUJ TRIVEDI, Anup Chavda, Anuradha Krishnan, Anuradha Varma, Anurag Singh , Anurag Singhal, Anurag Vishwakarma, Anvith KS, Aparajita Datta, Appavu Pavendhan, Arabinda Pal, Arathy S Kumar, Aravind AM, Aravind Amirtharaj, Aravindhan K, Archit Shrivastava , Aritra Dutta, Arjun Dev , Arjun Kannan, Arnab Pal, Arnav Anish, Arnold Goveas, Arpit Deomurari, Arpitha Jayanth, Arun Jap, Arun Krishnan, Arun kumar, ARUN KUTTAN, arun lal, Arya Vinod, Ashish Babre, Ashish Bhatt, ASHISH CHOUDHARY, Ashish Gupta, Ashish Jha, Ashish Kothari, Ashis Kumar Pradhan, Ashok Bhatt, Ashutosh Vaidya, ashwin mohan, Ashwin Viswanathan, Ashwin Warudkar, Aswathy chandran, Aswin Nisanth, ATANU MODAK, Athira K, Athira K Nair, ATHIRA M, Atindra Katti, Augustin Joseph, Avinash K Mon, Ayaan Decosta, Ayan Khanra, Ayush Ankit, Azhar Ali Ashraf, Baalpandi Birder, Balagopal VK, Balaji P B, Balwant Negi, Basanta Behura, Baseer Baniya, Bela Arora, Bhagyashree Ingle, Bhalchandra Pujari, Bhanu Prakash, Bhanu Sridharan, BHARATHESH VALMIKI, Bharath UG, Bhaskar pandeti, Bhaskar Sati, bhaskor barukial, Bhavesh Mengar, Bijoy Venugopal, bijumon ke, Bilal Nasir Zargar, Bindu P V, Bird Atlas Thrissur, Bird Snappers, Bishwaranjan Mohanty, Biswanath Mondal, Biswapriya Rahut, Bopanna Pattada, Brodie Lewis, Cathy Pasterczyk, C.B.Sanketh Hedge, chaandni s, Chaatak Nature Conservation Society, CHANDRA BHUSHAN, Chandrakant Kamble, Chandrasekaran Venkatraman, Chandrashekar Sundaram, Chayant Gonsalves, Cheran Jagadeesan, Chetana Purushotham, Chetna Sharma, chithrabhanu pakaravoor, Chris Bowden, Chris Hugosson, Cinchona GHS(Group account), CNS Nature, Colin Braganza, Conrad Braganza, Cosme Damian Romay, Dakshina Sudhir, Darshan Dudhane, david stanton, Dayani Chakravarthy, Deepa Chandran, Deepak Sahu, Deepa Mohan, Delson Roche, denzil britto, Desmond Lobo, Devi Ambika.S, Devika Rani, Devika Sanghamithra, Devipriya K.S, devi s r, devi s.r, Dhananjai Mohan, dhananjay gutte, Dhanapal Dhandapani, Dhanashri Salunke, Dhanesh Ayyappan, Dharmaraj Patil, Dhaval Vargiya, Dheeraj Chavadi, Dhiraj Singha, dhiren malani, Dhruba Saikia, Dhruvam Desai, Dilan Mandanna, Dilip K G, Dilip Polpakkara, Dilip Virkhade, Dinesh Pundir, Dipak Gudhekar, Dipu Karuthedathu, Divya Mudappa, DIVYA SINGHAL, divya srivastava, Douglas Ball, Dr Chandrashekhar Shirur, Dr George P J, Dr. Jayant Wadatkar, Dr. Krishna kumar, Dr Mita Gala, Dr. Ravi M, Dr Sumit Chakrabarti, Dubare JLR, Duraiswamy Navaneetham, D VAMSHI SHRAVAN, Dwiref Oza, Elizabeth Jojy, Emanuel george , Eric Sandberg, Esha Munshi, Ezhupunna Birders, Fareed Mohmed, Firoz Hussain, Gaja mohanraj, Ganesh Datar, Ganesh R Mandavkar, Ganeshwar S V, Garima Bhatia, Gary Denton, Gaurang Bagda, Gautam Krishnan, Gayathree Krishna, Gaythri and Mansur Nature Photography, Geetha Venkataraman, Ginu George, Gireesh Pallikkara, Girish Chonkar, Gitanjali Katlam, Gnanaskandan Kesavabharathi, gokul vadivel, Gopalakrishna R, Gopal bhagavatula, Gopal Krishnan, GOVIND GIRIJA, Gowthama Poludasu, G Parameswaran, great gray owler , Griffith Michael, Guhan Sundar, Gunasekaran m, Guruprasad Timmapur, HANNA THOMAS, Hanuman Gawas, Hari Krishna Adepu, Harikrishnan S, Hari Krishnan S, hari kumar, HARI MAVELIKARA, Harish Chandra, Harsha Jayaramaiah, harsha nr, Harshavardhan Jamakhandi, Harsh Buty, Harshith JV, HARSHJEET BAL, Harshvardhan Singh Rathore , Hemant Dhadnekar, Hemanth Byatroy, Hemant Kirola, Hemanya Radadia, hemraj duraiswami, Himadri Banerjee, Himanshu Dave, HITHA P T, Hrishikesh Wandrekar, Humayun Taher, Ian Royle, Indira Srinivasan, Induchoodan A Sreedharan, Ineyathendral TR, Instituteofbirdstudies Rishivalley, Jadeswamy Madaiah, jai Gopal, James Behm, janani manthena, Janhavi Rajan, Jared D'lima, Jasminder Singh, Jaswinder Waraich, Jayadev Menon, Jayan Thomas, Jaydev Mandal, Jayesh Ghanekar, Jayesh Vishwakarma, JEK YAP, Jeremy Bowman, Jishnu R, J L Singh, Joe John, JOHN VACHAPARAMBIL, Joseph Raj, JOSE RANI BABU, joshua Dsilva, Joybroto Dass, joydip mukherjee, Jyothish Nelson, Kaajal Dasgupta, Kadambari Devarajan, Kalaimani Ayuthavel , Kaleel Rahman, kalpana jayaraman, Kalyan Varma, Kannan U L, Karan Tambe, Karthik Enumulla, Karthikeyan G B, Karthikeyan S, Karthik Teegalapalli, karun g, Kaustubh Rau, Kavi Nanda, Kavinder kumar, Kavin SG, K B Srivastava, Kenneth Anderson Nature Society, Kiran bagade, kiran more, Kiron Vijay, Kishorekumar Panaganti, KN Sivakumar, Komal Agrawal, koushik gowda, Kranthi Kiran, Krishna Deepak, krishna kumar, Krishnamoorthy Muthirulan, Krishna Murari, Krishna Murthy, Krishnan Kalpat, K.Sravan Kumar, Kulbhushansingh Suryawanshi, Kuldeep Deshpande, Kumaraswamy BR, Kumar RR, kuttettan munnar, Lakshmikant Neve, Lakshminarasimha Ranganathan, Larry Joseph, Latha G A, Lekshmi Jayakumar, Lekshmi R, lingesh kalingarayar, Lisa Maria John, Lloyd Fernandes, Maajid Ashraf, Madhumita Panigrahi, Madhurima Das, madhushri mudke, Magesh Ram, Mahathi Narayanaswamy, Mahesh Garg, Mahesh madhu, maithreyi m r, MAITREYA SUKUMAR, Malavika Sivaprasad, Mallika Rajasekaran, Malyasri Bhattacharya, Mamta Megha, Manan Singh Mahadev, Mandar Bhagat, Mangesh Prabhulkar, Mangirish Dharwadkar, Mani Chacko, Manipal Birders, Manjula Ravi, Manjunath R S, Manju Sinha, Manohara Kamath, Manoj Karingamadathil, Manu B Gowda, Manu Mengi, Maulik Varu, MAXIM RODRIGUES K, Mayur Raipure, M D Madhusudan, Md Shafi, Megha Chagtoo, Mike Prince, Milan Sojitra, MILIND SAWDEKAR, Miraj Hussain, Misha Bansal, Mittal Gala, Mohak Katvi, Mohan Joshi, Mohan K Pillai, Mohanraj T, Mohit Aggarwal, Mohith Shenoy, Mohit Mehta, Mohit Sahu, Monica Kaushik, Monika Gandhi, Mou Jana, Mousumi Dutta, mujeeb pm, Mukundan Kizhakkemadham, munish sawant, Murtuza Hussain Abrar, Muthu Narayanan, M V BHAKTHA, Mytheeswaran T, Nachiketh H K, Nachiket Kelkar, Naivedya Amarnani, Naman Goyal, namassivayan lakshmanan, Nandhakumar Radhakrishnan, Narayan Sharma, Naresh Satyan, Naresh Vadrevu, Nathan Romney, naveen upadhyay, Neeraj Amarnani, Neerav Jain, Neha Waikar, Nelson George, Nessy Thomas, Nikethana Thulasidharan, Nila Subramanian, Nimmy Sathish, Ninad Raote, NIRAJ NARAYAN BARUA, Niranjan A, Niranjana C, Niranjan Dhongade, Nisarga Srinivas, Nisha M, Nishant Shah, nishith Kumar, Nishit Soni, Nitesh Litoriya , Nitin Kapoor, Nitin Tomer, Nora Cosmas, Nosherwan Sethna, Oishik Roy, omkar adhikari, Omkar Dharwadkar, omkar naik, Padmanav Kundu, Pallavi Singh, Panchapakesan Jeganathan, PANKAJ GUPTA, Pankaj Sharma, Parikshit Khisty, Parthiv Shah, Parvaiz Shagoo, PARVATHY AS, Patrick David, pavan koduru, Pavan Ramachandra, Pavithra Sankaran, Pawan Dhall, P. B. Samkumar, Peter Ginsburg, Phani krishna Ravi, Piyush Dogra, Piyush Singh, Polly Poulose, Poojan Gohil, pooja pawar, poornima dg, Prabhakar Manjunath, Prabhat Kumar, Prabhavathi Sudhakar, Prachi Mehta, PRADEEP KUMAR V B, Pradeep Sangwan, Prafulla Gawande, Prajval Kadam, Prakash G, Pramod Venkatesh murthy , Pranjal Mahananda, Prasad B kini, Prasad Natarajan, prashant bhagat, PRASHANTHA KRISHNA M C, Prashanth N S, Prashant Kumar, Prashant Negi, Prashant Srivastava, Prathamesh Desai, Pratiksha Kothule, Praveen es, Praveen Eshwarappa, Praveen J, Praveen Manivannan, Preethy Prasanth , Premananda Pal, Premchand Reghuvaran, Prem Prakash Garg, pritam bohora, Pritha Dey, PRITHIVI RAJ.S, Priyadarshini K, Pronoy Baidya, Prudhvi Gali, Puneet Dhar, Punit Mehta, Purvash Jha, Pushkar Chaubal, Pushpa C R, Qazi Hammad Mueen Qari, Raaj Bora, Raashid Wani, Radhakrishna Upadhyaya K, Raghavendra Keerthi, Raghavendra Mukundarao, Raghavendra S N, Raghubir Prasad, Raghu M, Rahul Matmari, rahul narlanka, Rahul Paranjape, Rahul Wakare, Rajaneesh Ghadi, Rajarajan V, Rajaram M R, Raja Simma Pandiyan, Rajeev khandelwal, Raj Elangov, Rajendra Gadgil, Rajesh Balakrishnan, Rajesh Bhalodia, Rajesh Dubey, Rajesh Kalra, rajesh n nayak, Rajesh Panwar, rajesh poojary, Rajesh Prasad, Rajesh Radhakrishnan, Rajesh Savaliya, Rajgopal Patil, Rajneesh Suvarna, Raju Kasambe, Rama Neelamegam, Ramanjinaiah v kolar, Raman Kumar, Ramesh Ganeshan, Ramesh Kulandaivelu, Ramesh Sannaci, Ramesh Shenai, Ram Gopalakrishnan, Ramit Singal, Ramnarayan K, ramraj s, Rana and Sugandhi Belur, RANJINI MURALI, raphy kallettumkara, Ravi D, RAVI DHONGLE, Ravikiran K, Raviprakash KB, REEF RCOEM, Regin Ross, renju tr, renuka Vijayaraghavan, Rima Dhillon, Rinto Abraham, Ritesh Dighe, Ritesh Sharma, Ritobroto Chanda, Rohan Chakravarty, Rohan Prabhu, Rohidas Revankar, Rohikanta Sijagurumayum, Rohit Chakravarty, Rohit Gupta, Rohit Hirway, Rohith Rajan, Rohith Srinivasan, Rohit Naniwadekar, Rojin V, Ronit Dutta, ronny augustine, Roozbeh Gazdar, Roshan Kamath, Rouf Sadiq Tantray, Ruma Sinha, Rustom Basumatary, Sachet Khandeshwar, sachin chandran, SACHIN KRISHNA M V, Sachin Main, Sachin Shurpali, Sadasiva Sahukar, Sagar Adhurya, sahana m, Sahasranamam Padmanabhan, sahil joshi, Sahil Rastogi, Sajid SA, sakthi manickam, Samad Kottur, Samantha Iyanna, Sameer Neve, Samrat Kalita, Samyak Kaninde, Sandeep Choudhary, Sandeep Krishna Das, Sandeep Sathyan, Sandhya Lenka, Saneesh C S, Sangeeta Aher , Sangeeta Jain , Sangeetha AB, Sangeetha Kadur, Saniya Chaplod, Sanjay Karanth, Sanjay Malik, Sanjay Singh, Sanjay Sondhi, Sanjeev Goyal, SANJIV KHANNA, Santharam V, santhosh Kshathriya, santhosh kumar, santosh thakur, Saraju Dash, Sarath S, saravanan ajith, sarayu ramakrishnan, Saroj Muthukumaran G, Sashi Kumar, sasidharan manekkara, Sathya Chandra Sagar H S, sathya kumar, Satyan Basavanhally R, Satypal Singh, Saurabh Sawant, Savio Fonseca, Savithri Singh, Selvaganesh K, Selvarajan V, Senthil Kumar Balaguru, Sethu lal, Shah Jahan, Shah Nawaz Jelil, shaleen mohan, Shalini Singh, Shanmugam Kalidass, Sharad Apte, Sharang Satish, SHARATH G.M., Shariq Khan, Shashank dalvi, shashank nag, Shashank Pandey, Shashikant S. Naik, sheeba nanjan, Sheena S, SHESHGIRI BAGDE, SHIFA PARVEEN, Shirish Joshi, Shishir MH, shishir shendokar, Shiva Asapu, Shivangi Jain, Shivaprakash Adavanne, Shivashankar Manjunatha, Shivi Mishra, Shoba Mahalingam, Shreeram M V, Shrikanth nayak, Shrinath K, SHRUSHTI NATURE CLUB CHAVARE, Shubham Gautam, Shubham S, Shubha Nava, Shweta Shivakumar, Shwetha Bharathi, Sibin Thomas, Siddhesh Surve, Silambarasan Duraisamy, Sivaguru Noopuran PRS, Sivakumar SS, Sivakumar Swaminathan, Sivashankar Ramachandran, Siva T, skanda sn, Sneha Dharwadkar, Sneha Gupta, Snehasis Sinha, sniper shot, soham brahmbhatt, Soma Ateesh, Somashekhar Kulkarni, Some Subhra Patra, Somoyita sur, Somraj Gupta, sonam wangchuk, Sourabh Pandit, Sourav Dinda, sourav maiti, Sravya Koppula, sreebin p s, Sreejith Bharathan, Sreekumar Chirukandoth, Sreekumar E R, sreeshma p s, Sriharsha M, Srinivas Daripineni, Sriram Reddy, S S Cheema, S Singh, steffin babu, Subash Nachimuthu, Subbu Rajan, Subbu Subramanya, Subhajit Chaudhuri, Subhashini Sivasubramanian, Subhash Saha, Subhasmita Patro, Subin Sudheendran, Subramanian Sankar, Subramniam Venkatramani, Sudeep Garg, sudeep r, Sudeshna Dey, Sudhir Moorti, Sudip Ghosh, Sue Milks, Sugandha Gosavi, Suhel Quader, sujatha rangaswami, Sumedh Jog, Sumesh b, Sumin George, Sumit Dookia, sundareswaran vetaikorumagan, Sundar Palanivelu, sunil kumar, Suniti Bhushan Datta, Surendhar Boobalan, Suresh Rana, Surjeet Pathania, Surya Prakash, Susy Varughese, Swapna L John, Swapnil Kulkarni, Swarna Ravishankar, Swathi Bhat, swathi chandramohan, swathi H A, Swati Sidhu, Swetashree Purohit, swetha stotra bhashyam, SYAMILI MANOJ, Syed Abdul Kadhar, syed ateeq, Syed Mustahsen, Syed Muzamil, tahir gazanfar, Taksh Sangwan, Tanmay Jain, Tanya Seshadri, Tapas Biswas, Tassaduq Mueen, Taukeer Alam Lodha, Taweewat Supindham, teddy nirappaan, Tejas Vagadia, teju sonawane, TheNatureTrust (GroupAccount), Thiyaga Rajan K, Thomas Falk, Thomas Job, Thorkild Michaelsen, Tillari BRT, tony antony, Trilok Rana, Tropical Forest Research Institute Jabalpur, Tshering Tobgay, Ujwal Shankar, Umang Rathod, Umesh Mani, Umesh Vaghela, Usha Madhukar, Ushma Shukla, Vaibhav Saigal, Vaidehi Gunjal, vaisakh george, Vaishnav S, Varsha G, vedang saunt, Velsina Rodrigues, Venkatachalam Suri, Venkatesh Prasad, Venkatesh R, Venugopalan R, Vidhya Sundar, Vidyut Jauhari, Vignesh Menon, Vijaya Lakshmi, Vijay Ittigi , Vikas Madhav Nagarajan, Vikram Penmetsa, Vinayak Pakhre, Vinay Bharadwaj, Vinay Nadig, Vinay Navulla, vincent vinay, Vineeth Kumar, Vinoba Anand, Vinodh Ve, Vinod Puri Goswami, Vinod Shankar, Vinod Venugopal, Viola Rodrigues, Viral Pankaj, Vishal & Sophia D, Vishambhar Agarwal , Vishnu Narayanan, vishnu sankar, Vishwanath Shinde, Vishwesha Guttal, Vivek Govind Kumar, VIVEK K. NAIK, Vivek Noel, Vivek Puliyeri, Vivek Ramachandran, vrinda lath, Wahiba Humam, WCG india, Wesley Rajaleelan, William/Beth Clark, Yadu .., Yagnesh Desai, Yogesh Parashar, Yousaf olavilam, Zenobia Driver
Are you doing your best to match the target for April (standardized counts on 15 days from the same location)? And there is also a set of yearlong challenges for 2016 to bird towards!