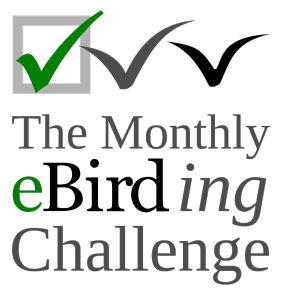 After much birding in January and February, birding generally drops a bit in March. Let's look at the break-up of eBirding in India in March (with the previous month in brackets).
No. of birders: 3,985 (5,708)
Number of observations: 7.9 lakh (11.9 lakh)
Number of lists (all types): 47,010 (79,501)
Number of species: 1,104 (1,083)
Number of lists with media: 4,667 (5,528)
March Challenge:
The challenge for March was to upload at least 31 lists out of which 2 should be from 2 different hotspots where you eBirded during the previous three months (December 2021 to February 2022). In addition to this, at least 8 of your lists should also have breeding codes.
A total of 35 birders met the target. (These are excluding group accounts and those with no identifiable name):
Ajay Sarvagnam, Ajay Sivakumar, Ashok Agarwal, Ashwin Viswanathan, Deepak Gujar, Dhruba Saikia, Dr Mohammed Umer Sharieff, Dr. Adil A, Gaja Mohanraj, Garima Bhatia, Hardik Dayal, Janardhan Uppada, Karthik Thrikkadeeri, Krishnamoorthy Muthirulan, Lakshmikant Neve, Pazhani Manivannan, Praveen Bennur, Rahul Singh, Ramesh Shenai, Rowena Robinson, Sahana M, Sanjiv Khanna, Sarabjeet Kaur, Shashikiran Ganesh, Shilpa Gadgil, Sreekumar Chirukandoth, Srinivas Mallela, Steffin Babu, Subhadra Devi, Sudip Simha, Sujith VS, Utsav Biswas, Vaishnavi S, Venus Joshi, Vidhya Swaminathan.
Many congratulations to all of them!
From these 35 names, one was drawn using a computer-generated random number. This person is Shilpa Gadgil (see eBird Profile) who receives a set of Owl Coasters designed by Phalguni Ranjan as a small gift in appreciation.
Are you birding towards the April 2022 eBird challenge–uploading 20 or more rated photos or audio recordings to your April 2022 checklists? See here to learn more about the challenge.
And of course, there are also the yearlong challenges for 2022! A list of challenges at the global level can be seen here.
---
Header Image: Indian Spot-billed Duck Anas poecilorhyncha ©Sneha Gupta/ Macaulay Library