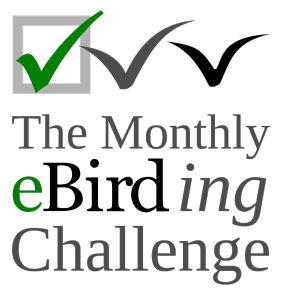 June is an odd month when parts of India are still reeling in the heat and other parts see heavy rain — neither very conducive to birding. Still, you can't keep birders away from birding! Here is the breakup of eBirding in the country in June 2019 (with previous month in brackets):
Number of birders: 1,430 (1,600)
Number of lists (all types): 11,400 (14,600)
Number of observations: 1.90 lakh (2.40 lakh)
June challenge
The challenge for June was to upload at least 30 lists, 3 of which report a brood-parasitic cuckoo (details at the link above). Of the 1,430 eBirders in this month, 98 met the target. These are (excluding group accounts):
ADIL NAFAR
Ajay Gadikar
Amal U S
AM AMSA
Andrew Spencer
Angeline Mano
Aravind AM
Arulvelan Thillainayagam
Arvind Yadav
Ashwin Viswanathan
Ayyanna TH
Baseer Baniya
B.R. Ansil
Chayant Gonsalves
Chitra Shanker
Civin Solomon
Claudia Pinheiro
Debanjan Sarkar
Deepti Krishnan
Dhananjai Mohan
Dhruba Saikia
Dr George P J
Dr. NISHAD PM
Elavarasan
M GOVIND GIRIJA
Hakimuddin F Saify
Hareesha AS
hari kumar
Harish Dobhal
Harshith JV
HARSHJEET BAL
Hemant Ware
Irshad Theba
irvin calicut
Janardhan Uppada
Jayadev Menon
Jishnu Narayanan
JOE M RAJA
KARTHIKEYAN R
Kishore P
Lakshmikant Neve
Lakshminarasimha Ranganathan
Lathika K K
Malyasri Bhattacharya
Manju Sinha
manoj p g
MAXIM RODRIGUES K
Meena Balgopal
Mehala Kumar
MetalClicks Ajay Ashok
Mittal Gala
Narendran M.M
Nitu S
Panchapakesan Jeganathan
PANKAJ GUPTA
Paul Ode
Prabhudatta Bal
pradeep chandran a j
Premchand Reghuvaran
Pushpa Puliyeri
Rahul Singh
Rajarajan V
Rajesh Panwar
Rajesh Prasad
Rajesh Radhakrishnan
Ramaswamy V
Ramesh Desai
Ramnarayan K
Regin Ross
Renju TR
Rohan Chakravarty
Roshan Tamang
Sahana M
Sajeev Krishnan
Sandhya Lenka
Santharam V
Selvaganesh K
sheeba nanjan
Sheena S
Shilpa Gadgil
Shuvendu Das
SRINILA MAHESH K T
Sriram Reddy
Steffin Babu
Subhadra Devi
Suhel Quader
S ~ V I S H N U S A N K A R
Taukeer Alam Lodha
Tushar Agarwal
vadivukkarasi A
VASEN SULI
Vidhya Swaminathan
Vijaya Lakshmi
Vinay K L
Vinay Nadig
Vinod Shankar
Virender Sharma
Vivek Puliyeri
Many congratulations to all of them!
From these 98 names, one was drawn using a computer-generated random number. This person is
Lakshmikant Neve (see profile)
who receives a copy of Bird Sense, by Tim Birkhead, as a small gift in appreciation.
Are you doing your best to match the target for July (10 shared birdlists)? And there is also the set of yearlong challenges for 2019!
Banner image: Scaly-breasted Munia by Lakshmikant Neve/Macaulay Library from this checklist.