The challenge in May was to upload 20 no-X, complete, minimum 15-minute checklists with the winner being someone (chosen at random) who's uploaded at least one list containing rich media.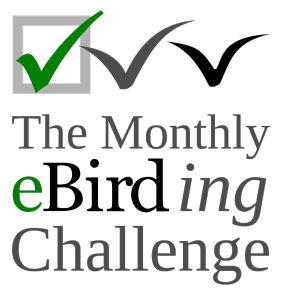 June welcomes the annual monsoon, often associated with the arrival of the Pied Cuckoo – a bird which migrates from Africa to India in time for the rains. So far, the data on eBird confirms the supposition of Pied Cuckoos arriving in numbers from June onwards (see map below) and the picture would become clearer once more records start coming in.
However, this is not only the season for Pied Cuckoos – other brood-parasitic cuckoos become active at this time of the year as well. The challenge this month is to upload at least 20 no-X, complete checklists of at least 15 minutes duration, of which at least three lists must document a brood-parasitic cuckoo (seen or heard). What birds are included in this list of brood-parasitic cuckoos? Here they are:
Asian Koel
Pied Cuckoo
Chestnut-winged Cuckoo
Large Hawk-cuckoo
Common Hawk-cuckoo
Hodgson's Hawk-cuckoo
Indian Cuckoo
Eurasian Cuckoo
Himalayan Cuckoo
Lesser Cuckoo
Banded Bay Cuckoo
Plaintive Cuckoo
Grey-bellied Cuckoo
Asian Emerald Cuckoo
Violet Cuckoo
Square-tailed Drongo-cuckoo
Fork-tailed Drongo-cuckoo
Getting three birdlists with at least one of these cuckoos (out of at least 20 birdlists) shouldn't be so hard, given that some of these species are very common and most of them very vocal in this season. But why are all these cuckoos active now?
As we know, cuckoos are brood parasites and the females lay their eggs in the nests of other birds. Hence, when cuckoo are active, it is safe to assume that the bird species they parasite upon are breeding! Please do help document the locations and timing of breeding of birds by adding a suitable 'breeding code' whenever you see any signs of breeding: from 'Singing male' (indicating possible breeding) to 'Nest with young' (indicating confirmed breeding).
More information on these breeding codes is available at this help page; and you can enter the appropriate code next to each species in your eBird list by clicking on 'Add details' and then use the 'Breeding code' drop-down menu.
Please upload all your lists by 5 July so that we can announce the results the next day.
Here are the general rules of our monthly challenges. And check out the yearlong challenges as well! You can keep track of fresh lists coming in from India at this page.
Important. if you are new to eBird, please read this description first, and do take a look at the Beginner's Guide.