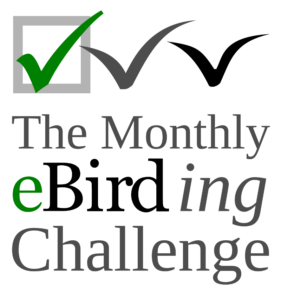 June is normally another month where birding activity is relatively low. Still, several hundred people birded (and eBirded) through the month.
Here is a break-up of eBirding in India in June (with previous month in brackets).
Number of birders: 621 (678)
Number of lists (all types): 5,200 (6,100)
Number of lists (complete, 15min or longer): 4,300 (5,100)
Number of observations: 0.95 lakh (1.11 lakh)
The challenge for June was to upload 20 no-X, complete checklists of at least 15-minute duration of which at least three lists must document a brood-parasitic cuckoo (seen or heard). Of the 621 eBirders in June, 39 met or exceeded the target for the month. They are (as always, excluding group accounts):
Abhishek Gulshan
Abinand Reddy
Ajay Gadikar
Akash Gulalia
Albin Jacob
AM Amsa
Ankit Vikrant
Ashwin Viswanathan
Avinash Bhagat
Ganeshwar S V
Indira Srinivasan
Jayadev Menon
Jaydev Mandal
Komal Agrawal
Lakshmikant Neve
Manju Sinha
Maxim Rodrigues K
Panchapakesan Jeganathan
Prashanth N S
Premchand Reghuvaran
Rajendra Gadgil
Rajesh Prasad
Ramit Singal
Raphy Kallettumkara
Renju TR
Sahana M
Sanjiv Khanna
Sasidharan Manekkara
Selvaganesh K
Shanmugam Kalidass
Shivaprakash Adavanne
Shruti Patil
Shwetha Bharathi
Steffin Babu
Suhel Quader
Trilok Rana
Vaidehi Gunjal
Vidhya Sundar
Vinay Nadig
Many congratulations to all of them!
One person from these 39 was chosen using a computer-generated random number to receive a small gift. That person is
Maxim Rodrigues K
who receives a copy of How to be a (bad) birdwatcher by Simon Barnes. (You can read reviews here and here.)
Here is the full list of all 621 eBirders from India in June 2016:
10000Birds Yearlist 2016, Aaditya S Kumar, Aarti Phatarphekar, Abdul Raheem munderi , Abdul Raheem Munderi, Abhay Hule, Abhijeet Avate, abhijith a.p.c, Abhijith surendran, Abhiram Sankar, Abhishek Bhargava, Abhishek Gulshan, abhishek jamalabad, abhishek ravindra, Abinand Reddy, Adesh Shivkar, Aditya K, Aditya Rachakonda, Afshan Husain, Afthab Faisal k, Aidan Fonseca, Ajay Gadikar, Ajinkya Supekar, AJISHMA S, Ajit Hota, Akash Gulalia, AKSHATA DESHPANDE, AKSHAY MUDGAL, Akshay Surendra, Albin Jacob, Aljo Anand, AMALKRISHNAN.S AND AKASHKRISHNAN.S, Amal U S, AM AMSA, Amit kaushik, Amit Srivastava, Amol Lopes, amol mande, Anagha Bagade, Anandaraman Sivakumar, anand sengottuvelu, anant pande, Ander Buckley, Andrew Ducat, Aneesh Sasidevan, Anil Mahajan, Aniruddha Ghosh, Anish Aravind, anjana hari, Ankit Vikrant, Anoop CR, anshuman sarkar, Anuradha Krishnan, Anurag Vishwakarma, Aparajita Datta, Appavu Pavendhan, Apurba Chakraborty, Arabinda Pal, aravinda hr, aravinda kudla, Aravind AM, Aravind Amirtharaj, Arjun CP, Arjun R, Arka Sarkar, Arnab Pal, Arnold Goveas, Arpitha Jayanth, Arshad A, Arshad Hussain, Arun Bhaskaran, Arundev G, ARUN PRABHU, Arun Ratheesh, Arun Simha, Arun Singh, Arun Varghese, Arya Vinod, A. S., Ashish Babre, Ashish Bhatt, Ashis Kumar Pradhan, Ashok Sengottuvelu, Ashok Sengupta, Ashwini Kumar Malle, Ashwin Viswanathan, Ashwin Warudkar, Aswin Nisanth, Athira K, Augustin Joseph, AVINASH BHAGAT, Avinash Kamath, Avishkar Munje, Ayush Ankit, Azhar Ali Ashraf, Badri Narayanan Thiagarajan, Balwant Negi, Bhagyashree Rao, Bhalchandra Pujari, Bhanu Prakash, BHARAT RUGHANI, Bhaskar Krishnamachari, Bhaskar Sati, BHAVIK PARIKH, Bijoy Venugopal, bijumon ke, Binu Nair, Bird Snappers, Biswanath Mondal, Bridesh Chauhan, Chaatak Nature Conservation Society, chaitanya kodi, Chandrasekaran Venkatraman, Chandra Shekara, Charlotte Chang, Chayant Gonsalves, Cheran Jagadeesan, Chetana Purushotham, chetan harikishandas joshi, Chetna Sharma, chithrabhanu pakaravoor, Chris Agee, Chris Bowden, Cinchona GHS(Group account), Clara Correia, CNS Nature, Dakshina Sudhir, Darshan Dudhane, Darshan Potdar, Dayani Chakravarthy, deborshee gogoi, Deepak Balasubramanian, Deepak Jois, Deepa Mohan, Dhananjai Mohan, dhananjay bhamburkar, Dharmaraj Patil, dhiren malani, Dhruba Saikia, Dhruvam Desai, dhruv pathak, diksha satarkar, Dilip K G, Dinesh K.S., dipak bowalkar, Divya Mudappa, Dp Srivastava, Dr George P J, Dr. Ravi M, Dr Sumit Chakrabarti, Dr. Swapnil Dhargawe, Dr. Utkarsh Betodkar, Elavarasi P, Emanuel george , Eniyan S K, Ezhupunna Birders, Gaja mohanraj, Ganesh Datar, Ganesh Gore, Ganeshwar S V, Garima Bhatia, Gaurang Bagda, Gaurav Nalkur, Gautam Allamsetty, Geeta Viswanathan, Geetha Venkataraman, George Lobo, Gireesh Pallikkara, Gnanaskandan Kesavabharathi, gokul vadivel, Gopalakrishna R, Gopal bhagavatula, GOVIND GIRIJA, Gowthama Poludasu, G Parameswaran, Graham B Langley, Guhan Sundar, gurpreet kaur, HANNA THOMAS, Hari Krishna Adepu, Harikrishnan S, Hari Krishnan S, hari kumar, HARI MAVELIKARA, Hari Prakash J R, Harish Chandra, Harsha Jayaramaiah, harsha nr, Harshavardhan Jamakhandi, harsh doshi, Harshith JV, HARSHJEET BAL, Hashiq AH, Hemanth Byatroy, Hemant Kirola, Hemanya Radadia, Himadri Banerjee, Himanshu Dave, Hrishikesh Wandrekar, Ian Kerr, Imran khan, Indira Srinivasan, Indu Champati, Induchoodan A Sreedharan, Intesar Suhail, Irshad Theba, jagadish chandra, Jaichand Johnson, Janhvi Vyas, Jasleen Waraich, Jaswinder Waraich, Jayadev Menon, Jayan Thomas, Jaydev Mandal, Jeet Sheth, Jeffin John, Jignesh Rathid, jithesh pai, J L Singh, Job Joseph, Joby Joseph, JOSE RANI BABU, joshua Dsilva, JUGAL PATEL, Kaajal Dasgupta, Kalaimani Ayuthavel , Kalyan Ineni, Kalyan Varma, Kanad Baidya, Kannan U L, Kanwar B Singh , Karthikeyan G B, Karthik Teegalapalli, karun g, Kaustubh Rau, Kavi Nanda, Kavin SG, Kingsley David, Kiran bagade, Kiron Vijay, Kishore Bakshi, Kishorekumar Panaganti, Kit Britten, KN Sivakumar, Komal Agrawal, Krishna Anujan, Krishna Deepak, Krishnamoorthy Muthirulan, Krishna Murthy, Krishnamurthy Vijaykumar, K.Sravan Kumar, Kulbhushansingh Suryawanshi, Kuldeep Mhatre, Kumar RR, Lakshmikant Neve, Lakshminarasimha Ranganathan, Lekshmi Jayakumar, Lloyd Fernandes, Madhavan Nirmal, Madhurima Das, madhushri mudke, Magesh Ram, Mahathi Narayanaswamy, Mahesh Bilaskar , Mahesh madhu, MAITREYA SUKUMAR, Mallika Rajasekaran, Malyasri Bhattacharya, Mamta Megha, Manan Singh Mahadev, Manash Pratim Medhi, Manaswini Ghosal, Mandar Bhagat, Mangirish Dharwadkar, Manidip Mandal, Manjula Ravi, Manju Sinha, Manoj Bind, Manoj Karingamadathil, MATEEN PATEL, Maulik Varu, MAXIM RODRIGUES K, Maya Ramaswamy, M D Madhusudan, Md Shafi, Meghna Joshi, Mike Prince, Milan Sojitra, Milind Ganatra, minal patel, Miraj Hussain, Misha Bansal, Mittal Gala, M karthikayan, Mohamed Salman, Mohit Aggarwal, Mohith Shenoy, Mohit Mehta, Monica Kaushik, Mousumi Dutta, mridul anand, MS Raghunath, mujeeb pm, Mukesh Sehgal, Mukundan Kizhakkemadham, Murtuza Hussain Abrar, Muthu Narayanan, M V BHAKTHA, Nagappan R, Najeeb khan, namassivayan lakshmanan, Nandkishor Dudhe, Naresh Vadrevu, naveen upadhyay, Navya r, Neeraj Amarnani, Niketan Kasare, Nikita Khamparia , Ninad Raote, Niranjan A, Niranjana C, Nirav Joshi, Nishant Shah, Nisha R V, Nitin Tomer, Nivedita Kotharé, Nosherwan Sethna, Nudrat Sayed, Omkar Dharwadkar, omkar naik, Padmanav Kundu, Panchami Manoo Ukil, Panchapakesan Jeganathan, PANKAJ GUPTA, Pankaj Lad, Pankaj raina, Pankaj Sharma, Parag Sakpal, paramita mazumdar, paresh gosavi, Parikshit Khisty, Parvaiz Shagoo, PARVATHY AS, Paul Buckley, Pavan Ramachandra, PC Banerjee, Phani krishna Ravi, Polly Poulose, pooja pawar, Prabhakar Sastri, PRADEEP KUMAR V B, Prakash G, Prakash Mathew, prameela rani, Pramod Nair, Prasanna Gautam, Prasanna Parab, prashant bhagat, Prashanth N S, Prashant Kumar, Prashant Tewari, prateek mehta, Prathamesh Desai, Praveen J, Premchand Reghuvaran, Prem Prakash Garg, Prithivi Raj S, PRITPAL PANJETA, Punit Mehta, Raaj Bora, Raghavendra Mukundarao, Raghavendra S N, Raghu Nathan, Raghunath r, Raghuvanshi Rajesh, Rahul Jawalge, rahul narlanka, Rahul Wakare, Rajan KC, Rajarajan V, Rajashree Khalap, Rajasree Vasudevan , rajen annyam, Rajendra Gadgil, Rajesh Balakrishnan, Rajesh Bhalodia, Rajesh Kalra, rajesh n nayak, Rajesh Panwar, rajesh poojary, Rajesh Prasad, Rajneesh Suvarna, Raju Kasambe, Raju Sankaran, Rama Neelamegam, Ramanjinaiah v Siddu, Ramesh Desai, Ramesh Ganeshan, Ramesh Shenai, Ramit Singal, Ram Vikas, raphy kallettumkara, Raveendran Natarajan, RAVI DHONGLE, ravi patel, Raviprakash KB, REEF RCOEM, Regin George, renju tr, renuka Vijayaraghavan, Rima Dhillon, Ritesh Dighe, Rithika Fernandes, Ritobroto Chanda, Robin Antony, Rohan Chakravarty, Rohit Chakravarty, Rohit Jha, Rohit Mudadi, Rohit Naniwadekar, Ronit Dutta, Roshnath R, Rouf Sadiq Tantray, Ruta Kale, sachin chandran, Sachin Main, Saddam Husain Lodha, Sahana M, sahithya selvaraj, sakthi manickam, Sameer Desai, Samuel John, Samyukth Sridharan, Sandhya Lenka, sandip das, Sanjay Karanth, Sanjay Malik, Sanjeev Goyal, Sanjiv Khanna, Sannidhya De, Santanu Manna, Santharam V, santosh thakur, Saransh Fattepuria, Sarath Champati, saravanan ajith, Sashi Kumar, sasidharan manekkara, Sathisha CH, Sathya Chandra Sagar H S, sathya kumar, Sathya Narayanan Vijayakumar, Sathyan Meppayur, Satish K, satish siwatch, Satypal Singh, Saurabh Sawant, Savio Fonseca, Savithri Raman, Savithri Singh, Selvaganesh K, Selvarajan V, Shafeeq Wilson, Shah Jahan, Shaiba Sharikmaslat, Shalini Singh, Shanmugam Kalidass, shantilal Varu, Sharad Apte, Sharang Satish, Shariq Khan, Shashank Birla, Shashikant S. Naik, sheeba nanjan, Sheela Panwar, Sheena S, SHEKHAR BOPARDIKAR, Sherman Garnett, SHESHGIRI BAGDE, Shishupala S, Shivaprakash Adavanne, Shivashankar Manjunatha, Shivi Mishra, Shiv K, Shiv kumar, shobita asthana, Shrikanth nayak, Shruti Hegde, Shruti Patil, Shubha Nava, Shwetha Bharathi, Siddhesh Surve, Simon Tickle, Sivakumar AK, Sivakumar SS, Sivakumar Swaminathan, Sivashankar Ramachandran, Siva T, skanda sn, Smitha Rao, Snehasis Sinha, soham brahmbhatt, Soma Ateesh, Somoyita sur, Sonu Arora, Sophia S, Soumya Shubhra Nag, Sourajit Ghosal, S R Aamir, sreebin p s, Sreedev Puthur, Sreekanth P , Sreekumar Chirukandoth, Sreekumar E R, Srikanth Bhamidipati, Srinivasa Shenoy, Sriram Reddy, S S Cheema, SS prasanth, steffin babu, Stephen Dias, Subbu Subramanya, SUBHAM SARKAR, Subramanian Sankar, Subramniam Venkatramani, Sudeshna Dey, Sudhir Moorti, Sudhir Reddy, Sugandha Gosavi, Suhel Quader, SUJAN CHATTERJEE, Sujata Phadke, Sumanta Pramanick, Sumesh b, sundareswaran vetaikorumagan, Sundar Palanivelu, sunil kumar, Suniti Bhushan Datta, Surendhar Boobalan, Suresh Jones, Suresh Kumar, Suresh Rana, suresh sharma, Suresh V P Suresh, Surya Prakash, sutirtha lahiri, Swapnil Wankhede, swathi chandramohan, swathi H A, SWATHI H A, Swati Sidhu, Swetashree Purohit, Syed Mustahsen, Syed Muzamil, Taksh Sangwan, Tants Choudhary, tanuja dasharath haunsbhavi, Tanvi DG, Tanya Seshadri, Tapas Misra, Taraneh Amini, Tarun Menon, Taukeer Alam Lodha, Tejas Vagadia, TheNatureTrust (GroupAccount), Thomas Falk, Thomas Job, Thorkild Michaelsen, Tim Bawden, Trilok Rana, Tropical Forest Research Institute Jabalpur, T R Shankar Raman, Udaya Kumar Balasubramanian, Uday Kiran, Umesh Vaghela, Vaidehi Gunjal, vaisakh george, Vaishali Savkar, Vardhan Patankar, Varsha G, Varun Kher, Vedant Kumbhar, Vedant Raju Kasambe, Venkatesh R, Venugopalan R, Vidhya Sundar, Vignesh Menon, Vijayakumar RD, Vijaya Lakshmi, vijay kumar, Vikas Madhav Nagarajan, vikrant yadav, Vinay Bharadwaj, Vinay Das, Vinay Nadig, vincent vinay, Vineeth Kumar, Vinoba Anand, vinod k, Viral Pankaj, Vishal Dutta, Vishambhar Agarwal , Vishnu Narayanan, vishnu sankar, Vishwanath Shinde, Vivek Puliyeri, Vivek Raut, Vivek Rawat, vrinda lath, VV Robin, Wesley Rajaleelan, Wingco Sethi, Wolfe Repass, Yagnesh Desai, yogendra hs, Yogesh Athavale, Yogesh Parashar, Yogesh Patel, Yogesh Wadadekar, yokesh bharathi, Zareef Khan Lodha
Are you doing your best to match the target for July (sharing your lists)? And there is also a set of yearlong challenges for 2016 to bird towards!