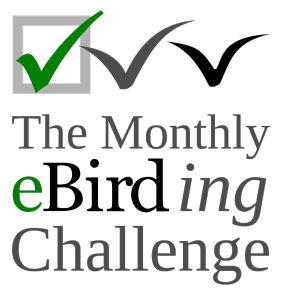 Breeding of many species continues in July, and we should also see a number of fledgelings and birds in immature plumage in the breaks between the rain. Here is the breakup of birding in India in the month of July 2018 (with previous month in brackets):
Number of birders: 920 (995)
Number of lists (all types): 7,600 (8,500)
Number of observations: 1.26 lakh (1.47 lakh)
July challenge
The challenge for July  was to upload at least 31 eligible checklists, with at least 15 lists in each half of the month (details at the link above). Of the 920 eBirders in this month, 41 met the target. These are (excluding group accounts):
Ajay Gadikar
Anup Prakash
Arnold Goveas
Arulvelan Thillainayagam
CHANDRA BHUSHAN
Deepti Krishnan
Emanuel george
Ganeshwar SV
Gurpartap Singh
HARSHJEET BAL
Himavat Gouresh
Jagdish Paithankar
JANANI L
Janardhan Uppada
Jayadev Menon
Kiranmayee K
Kshitija Gupta
Lakshmikant Neve
Manju Sinha
Panchapakesan Jeganathan
Periyasamy Rajangam
Pradeepa Sudhakar
Praver Mourya
Pushpa Puliyeri
Rajesh Radhakrishnan
Raman Kumar
Ramesh Desai
Sajeev Krishnan
Sandhya Lenka
SANJEEV NALAVADE
Selvaganesh K
Shivaprakash Adavanne
Sreekumar Chirukandoth
Steffin Babu
Subhadra Devi
Surendhar Boobalan
vadivukkarasi A
VASEN SULI
Vidhya Sundar
Vinay K L
Vinay Nadig
Many congratulations to all of them!
From the names above, one was chosen using a computer-generated random number. That person is
Vinay K L (see profile)

who receives a copy of Bird Sense, by Tim Birkhead as a small gift in appreciation.
Are you doing your best to match the target for August (5 lists a week, plus exploring new areas)? And there are a whole set of yearlong challenges for 2018!
Banner image: Whiskered Yuhina by Balaji PB/Macaulay Library from this checklist.