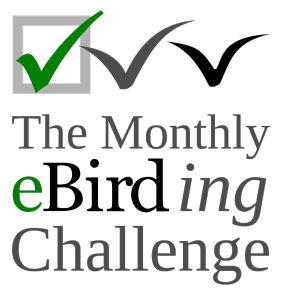 Updated on 25  Aug 2021 to correct an error in analysis.
Before moving on to the results for the monthly challenges, here is a brief glimpse of birding in July by the numbers (with the previous month in brackets).
No. of birders: 2,321 (2,302)
Number of observations: 3.5 lakh (3.4 lakh)
Number of lists (all types):  19,339 (21,252)
Number of species: 844
July Challenge:
The challenge for July was to upload at least 31 lists; 7 of which to be from any kind of wetland and to be accompanied by sound recordings. This challenge was somewhat challenging and only a total of 13 birders met the target.
Congratulations to all these birders.
Ashok Agarwal, Anuj Saikia, Debashis Chowdhury, Deepak Gujar, Elavarasan M, Kalpana Jayaraman, Lakshmikant Neve, Ramesh Shenai, Shilpa Gadgil, Shyamkumar Puravankara, Sreekumar Chirukandoth, Steffin Babu, Vidhya Swaminathan
The above list does not include group accounts and those with no identifiable names.
From these 13 names, one was drawn using a computer-generated random number. This person is Anuj Saikia who receives a copy of The Wonderful Mr. Willughby, by Tim Birkhead as a small gift in appreciation.
Are you birding towards the target for August (31 lists and 5 out of 31 to have at least one breeding code)? And of course, there are also the yearlong challenges for 2021!
---
Header Image: European Roller Coracias garrulus by Vivek Saggar/ Macaulay Library