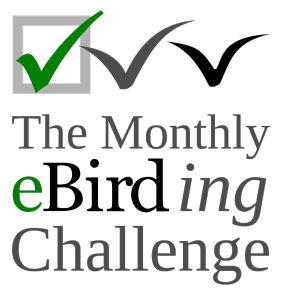 Birding is (almost?) at its peak in January. Here is the break-up of eBirding in India in Jan 2018 (with previous month in brackets).
Number of birders: 1,476 (1,792)
Number of lists (all types): 16,500 (25,500)
Number of observations: 3.37 lakh (4.59 lakh)
January challenge
The challenge for January was to upload Asian Waterbird Counts from at least three wetlands and submit the eBird list IDs (plus additional information on the AWC google form (see the link above for details). Of the 1,792 eBirders in this month, 30 met or exceeded this target! They are (as always, excluding group accounts):
Able Lawrence
Ajay Gadikar
Anup Prakash
Aravind Amirtharaj
Arun B
Deepti Krishnan
Divya Subramani
Ganeshwar SV
Guhan Sundar
Harshith JV
Janardhan Uppada
Jayadev Menon
Jaydev Mandal
Kishore Kumaran S
krunal trivedi
Lakshmikant Neve
Manjeet Kaur Bal
Prakash G
Pranjal Mahananda
Ramit Singal
Sahana M
Sajeev Krishnan
Selvaraj Rangasamy
Somoyita sur
Sreekumar Chirukandoth
subramania siva
Suhel Quader
VASEN SULI
Vidhya Sundar
Vinay Bhat
Many congratulations to all of them!
One name from these 30 was selected using a computer-generated random number. That name is
Manjeet Kaur Bal (plus birder profile here)
who receives a copy of Bird Sense: What It's Like to be a Bird, by Tim Birkhead as a small gift in appreciation.

Are you doing your best to match the target for February (Twenty20 lists during and outside the GBBC)? And there are a whole set of new yearlong challenges for 2018!